Every parent wants their child to do well in life, and one of the best ways to do this is to ensure that they have good opportunities by investing in their education and by choosing a good school. Aside from training them academically, an institution that provides high-quality education can also mould a child's character. Both areas are crucial to holistic development, which helps a person succeed in any endeavor.
That said, it's often not easy to pick a school for your child. There are many things to consider, from the state of the facilities to the qualifications of the instructors. You also must factor in the costs—if the education your child will receive is going to be worth the fees you're going to pay.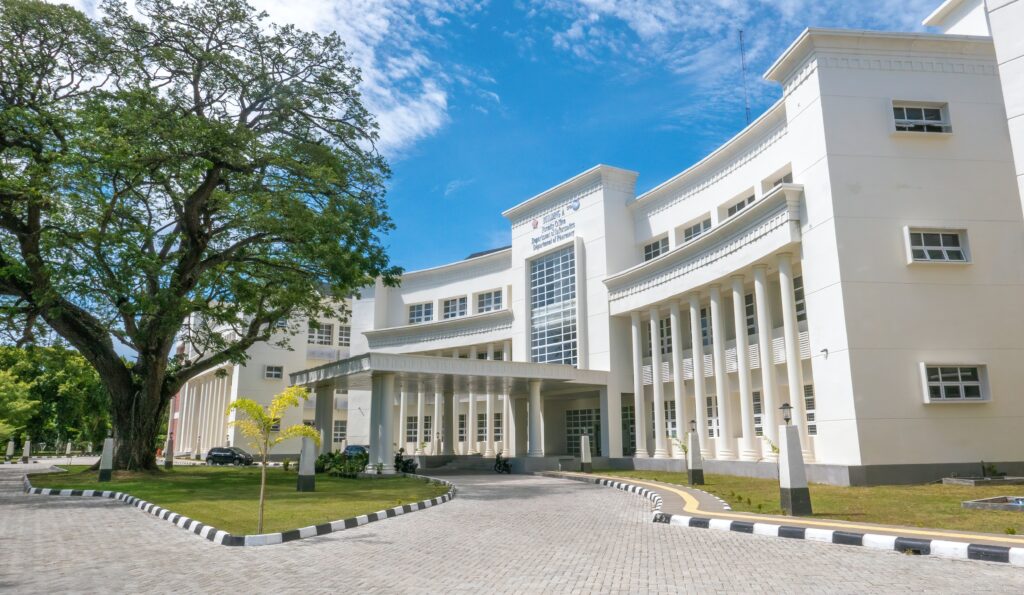 If you still haven't decided, it may be a good time to look at international schools. You may be interested in sending your child to a Singapore American school or a similar educational institution to prepare them for higher education abroad. Why? Here are just a few reasons:
Globalised Curriculum
One of the key differentiators between a local school and an international school is the curriculum. Usually, the latter will have a program that has been accredited by international education bodies. These include the International Baccalaureate (IB), Advanced Placement (AP), the Business and Technology Education Council (BTEC), the Cambridge IGCSE, and the Western Association of Schools and Colleges (WASC).
This allows your child to easily adapt to educational standards wherever they may go to school later in life. In addition, a globalised curriculum is consistently being updated according to current best practices in teaching and pedagogy. Thus, your child will be able to keep up with even the most demanding coursework once they've been accepted to top foreign universities. Speaking of foreign universities, your child will have a much simpler admission process in these schools if they've completed a program in an international school.  This is because affiliated tertiary education institutions award equivalent course credits to those who have completed coursework in programs like AP and IB. As a result, your child can have a lighter course load and they may also be able to graduate earlier.
Robust Co-Curricular or Extracurricular Activities
Regarding a global educational program, international schools also put an emphasis on having a robust line-up of co-curricular or extracurricular activities. These include activities in the areas of arts and music, sports, foreign languages, as well as technology and the sciences, among many others. Engaging in these activities will help your child discover their passions and develop abilities that can help them succeed in the college or university of their choice later in life.
All of these can then help your child grow into a more well-rounded individual, with skills that they can use both in and out of the classroom. In turn, this makes them more appealing to organisations looking to hire talented workers. A curriculum that goes beyond specific and rigid academic paths is also helpful in developing traits that are necessary for nurturing an entrepreneurial mind.
Lower Student to Teacher Ratios
On average, the class size in mainstream, primary and secondary schools in Singapore is about 32 to 36 students, whereas many international schools have much lower student-to-teacher ratios. This means that the teacher can dedicate more time per student and understand what each one needs in order to maximise their potential.
A lower student count per classroom also gives students more opportunities for engagement. As a result, your child will have a more enjoyable and more robust learning experience. At the same time, they will also have more opportunities to develop their confidence and other important soft skills like listening and understanding, public speaking, working with a team, being a leader, and thinking critically—all of which will be helpful skills to have once they enter college or university.
Exposure to Different Cultures
Most international schools have a diverse population of both students and teachers. This results in a more enriching environment where your child can broaden their perspective and learn how to value the differences among the peoples of the world.
Being exposed to different cultures, beliefs, and languages also teaches your child how to forge stronger, more meaningful bonds of friendship. This is an important quality that they can carry with them into adulthood, as they develop new relationships in a professional setting. Moreover, it makes your child more welcoming of new opportunities to learn.
More Networking Opportunities
Aside from the chance to develop long-lasting relationships with their friends and classmates, going to an international school will also teach your child how to build professional connections. No matter where they decide to take their future career, networking will be an important part of their success. An international school's focus on diversity can help your child become more tolerant and adaptable, which are crucial elements to successful networking during their college years and beyond.
Final Words
As a parent, it's natural to want only the best for your child, and this includes their education. This is especially true these days, when labor markets and industries, in general, are becoming more competitive than ever. By sending them to an international school, you're giving them a solid foundation upon which they can build their future.
If you're still weighing your options, consider the advantages of an international school mentioned in this article. Apart from holistic development, your child will also be prepared for more educational opportunities abroad—which ultimately sets them up for success.
What's a regular school? Do you mean local?