How To Set and Achieve Realistic goals
It can be overwhelming to think of long-term goals. However, it is also important to set goals for yourself with what you want to achieve. When you set goals this gives you long-term vision and the motivation that you need for achieving these goals. Setting up clearly defined goals means that you can take pride when you achieve these goals.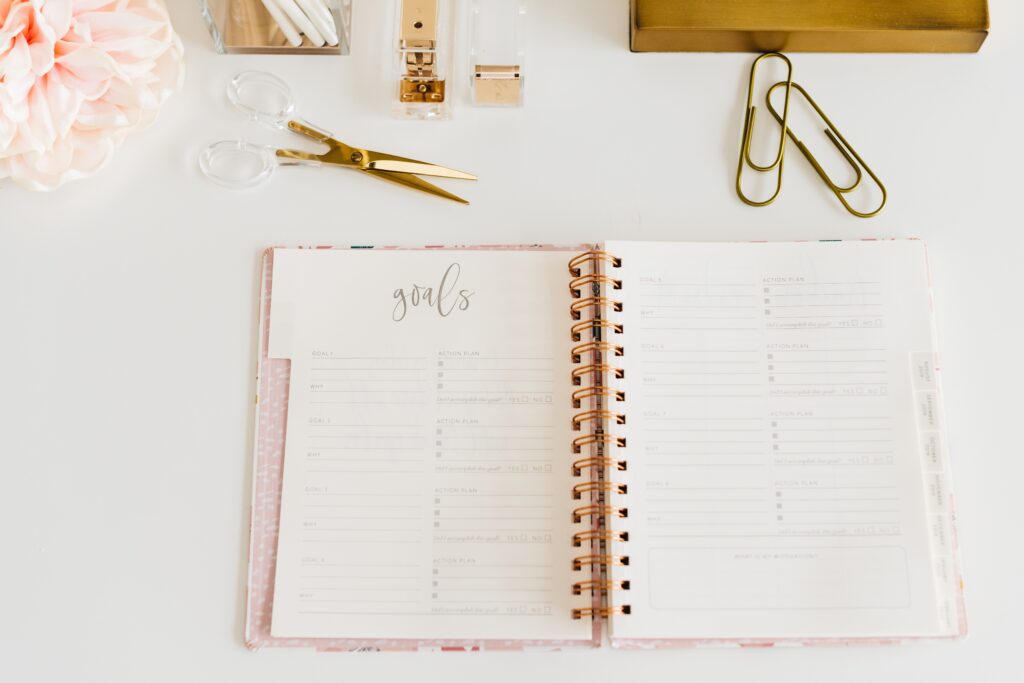 Create A Plan
When you have identified what goals you want to achieve, it is time to create a plan to achieve them. Break down your goals into smaller tasks, and schedule these tasks into your daily or weekly routine. When creating your plan, you should have already written down the steps and potential obstacles that you may face. When creating a plan, you may need to be more specific. For example, if you are applying for a new job, you will want to put all of the details of the application process into your plan. The steps in your plan should be defined specifically so it is clear when you have achieved a particular goal. 
Stay Focused and Simplify Your Goals
To achieve your goals, it is important to stay focused and avoid distractions. Identify potential distractions and take steps to minimise their impact on your progress. Do not overcommit to your goals. It is so tempting to set a lot of huge goals and achieve them in record time, however, this is not realistic and is overwhelming. When you take on too much you are likely not to achieve any of them. Setting smaller, manageable goals is a lot more realistic and a lot more manageable to achieve. Scaling back and focusing on one small goal at a time will help you to accomplish these goals which will motivate you to set and accomplish additional goals. 
Get Support
Sometimes it is helpful to get support from others to achieve your goals. Reach out to friends, family, or colleagues who can help you to stay on track and offer encouragement. When working towards a goal, you need to be able to hold yourself accountable, however seeking advice can help you to become one step closer to achieving your goals. 
Be Flexible
It is important to be flexible and adapt your plans as much as you need. Sometimes unexpected circumstances can arise and it is important to adjust your goals and plans accordingly. Yes, it is important to have a timeline when setting and working towards your goals, however, it is important to be flexible as circumstances can change. 
Celebrate Your Successes
Whether you have only set your goals or you have achieved some of them then it is important to celebrate all of your successes. Celebrating small wins can help to keep you motivated and on track towards achieving your goals. You can celebrate your successes in a number of ways such as treating yourself to a new piece of technology like a new phone or a new piece of jewellery such as this gold bead bracelet. 
There you have it, our best tips on how you can set and achieve realistic goals. If one of your goals is to move house or declutter your current home. Have you considered renting a storage unit? At Storage Units Manchester, they have plenty of storage units available for a really cheap price. If you are interested in renting a storage unit, get in contact with them today.