The decision to have children should not be taken lightly. After all, they are expensive, take up a lot of time, and require all of your love and attention. If you are thinking about trying for a baby, here is what you should first consider.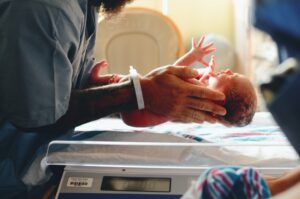 ** This is a collaborative post
Your Financial Stability
Babies are not cheap, and they only become more expensive as they get older. Plus, the previous expectation that kids tend to move out at eighteen is not the case anymore, with many teens staying at home well into their twenties. For this reason, you must consider how financially stable you are before giving your life to a whole human being.
There is a bright side, though – there are plenty of financial aid options for parents who are struggling. If you want to learn more, this page from GrowingPower.co.uk has a guide on financial assistance for parents.
Your Location
Do you live in a child-friendly location? While a bustling city might be fine for you and your partner, is that where you would want to raise a child? You must take local childcare facilities, schools, and crime rates into consideration before deciding on having a baby where you currently live. For some of the best places for families to live in the UK, visit The Times.
Your Partner's Parenting Style
You cannot assume that your partner's parenting style will perfectly match your own. In fact, the chances are it probably will not. What is important is that you both understand the way you want to raise kids and that you can both compromise where there are disagreements. Otherwise, you will run into conflict when the baby comes, which is the last thing you will need.
The Strength of Your Relationship
You have probably heard by now that a baby does not save a relationship, and it is true. Before trying to get pregnant, consider how strong your relationship is. Do you and your partner communicate well? Do you argue often? Are you comfortable around each other? Once a baby is in the picture, you will need to work as a team. It will not get any easier!
Your Lifestyle (and How that Will Change)
You might love the idea of being a parent, but consider the parts of your lifestyle that you will lose. For example, if you love going on nights out, remember that a baby will take away your chance to do that most of the time. Travellingwill become harder, you will not have your weekends free, and time alone with your partner will be few and far between (especially in the early days).
How Much Space You Have
Unless you are planning on moving, you must ensure your home has enough space to accommodate a child. Make sure you have enough room for a bed, space to crawl, and an area for all the toys that will take over your living room.
The Timing
People say there is never a right time to have a child, and while that is true, some moments are more sensible than others. If you are climbing your career ladder, for example, it might be a good idea to wait until you have reached your next goal before having kids. Remember top that there is no predicting when a baby will come – you might conceive straight away, it may take a few years.
By knowing that you are ready for a baby, you ensure that your bundle of joy has the best life possible.