Winter Bike Wheels for the Snowy Season
If you ride a bicycle or e-bike, you probably don't think about changing your tires too often. However, during the winter season, this may be a good idea. In fact, it could help you to safely use your bicycle for more of the year! Whether you are riding a road bike, a hybrid or an electric beach cruiser, the right tires for the weather are essential.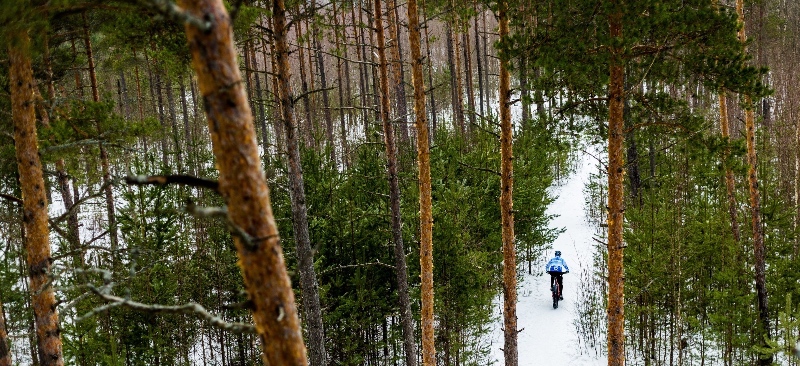 ** This is a collaborative post
Can My Current Bike Handle the Snow This Winter?
Depending on your location, your bike may not be ready to take on the winter weather. Many bikes are equipped with all-terrain tires that can handle most weather conditions including a little snow. However, if you get more than a light dusting, you may want to consider a set of winter tires. These have special tread patterns that help them to handle snow and other slippery conditions. You aren't going to be going as fast on winter tires, but you can stay more stable.
Of course, some bikes have very poor wheel and tire setups for the winter. Your road bike likely has tires designed for speed. Furthermore, even with winter tires, it may not be ready to take on the snow due to the skinny wheels.
Conversely, some bikes such as fat tire cruisers are ready to take on challenging conditions even without special tires. Take a look at the tread pattern on your tires. It should have deep grooves, ideally with highly separated ridges. This will allow the ridges to dig into the snow and get grip.
Additionally, you can find tires that have studs in the rubber that can provide extra grip in icy conditions. Keep in mind that just because a tire offers a lot of grip in rain or mud does not mean it will be able to hold on in snow and ice. Winter tires are specially designed because the treads of regular tires tend to get packed with snow, resulting in almost no grip.
Pedaling While Enjoying the Chilly, Crisp Air
Taking a bike ride in the winter can be a lot of fun. First, it is a nice challenge for people who love off-roading. Second, it is often relatively quiet. You can enjoy a little peace from the rest of the world while you take on a winter trail.
When you are getting a bike, whether you buy electric bike online or shop a standard pick in a store, take a look at the included tires as well as the tire sizing. Bikes with more standard wheel sizes will typically have the most options for winter tires. This can help you to enjoy the exhilarating feeling of crisp winter air as you go for a snowy bike ride.
Get Ready for Winter Biking This Year
Are you thinking about some winter biking this year? The first step is to find where to buy electric bicycleonline. The next step is to get the right tires for the job. Once you are kitted out, you will be ready for all the wintry adventures ahead.