Traveling around the world as a family is one of those bucket list items. You don't want it to stop because you know, once all your kids are grown, traveling as a big family will be rare if not impossible. They will all have their own plans, you will be older and wanting to go on quieter holidays, with just the two of you. We know that feeling, which is why we are in this space, encouraging you to travel with your family as many times as you can. But, what about our pooch? Ah yes, the furry friend who is irreplaceable in our hearts, but they make it hard to go abroad with them tagging along. If you're traveling with pets, here are some dos and don'ts.
**This is a  collaborative post.
Ask about the pet policy
Many restaurants that have al fresco dining, won't mind you having a dog. In fact, you will probably draw in more customers, who have been drawn in by your furry friend is so cute. But, some really do not appreciate it. So it's wise to check with the waiters if you can bring a dog into the restaurant. They might say no to the indoor seating, but yes to the outdoor seating if they have any. It's always wise to check before you sit down and start eating, as they may ask you to leave.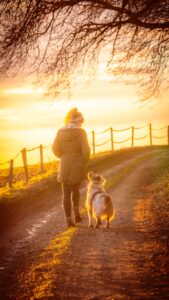 Hotel is pet-friendly
It goes without saying, that you need to read the fine print of your hotel booking terms and conditions deal. If you are not sure if they allow pets, ring them up. Many customers are reluctant to do this as calling overseas can rack up a large phone bill. But there is no way around this, you have to make sure. They could refund your room and ask you to leave, as is their right. So do not spring up a surprise by showing up with a dog without telling them first!
A moving service
Sometimes, if you are just having a holiday domestically, you want to move your dog around. You may even want to take a long trip out to your holiday home or one that you have rented. But the airline might not give a pet transport service and you may not wish to drive for 10 hours with the pooch trapped inside. That's where a dog moving service comes in. they can move your dog safely and in good time. Lots of dog moving services will bid for your job, you can select the ones which have the best rating and then contact them about the job that they have accepted.
Don't overload him
When dogs see new sights and new people, they tend to go a little wild. They sort of fly off the handle as they are overwhelmed by the smells and new sensations. Don't overload your dog as they go to a new place. It's wise to take them out for a walk every morning and evening. They will get used to their surroundings and cause much less of a fuss.
Traveling with a dog can be hard work so always prepare to adapt your lifestyle and family to the new circumstances. It's quite normal to be nervous but as long as you are prepared it should be fine. Enjoy your holiday!