While we may create a holiday checklist that we declare, we'll somehow find time to complete early. Life and procrastination often get in the way.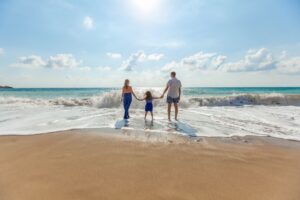 ** This is collaborative paid post**
The problem with this is it not only poses a problem for getting organised for your holiday. It also puts a strain on you to catch up on tasks when you get back. 
This year, to enhance your pre-holiday organisation and allow for a smooth care-free holiday and a safe, happy return home. Here are a few things you may want to consider doing at least a week before you set sail.
Buy Travel Insurance
When we leave important tasks until the last minute, we may overlook important details. This includes rushing to purchase travel insurance for you and your family. 
Ideally, you want to spend time researching suitable cover to give you peace of mind throughout your trip. For example, if you are travelling across a few countries on one trip. You will need insurance to protect you and your children in all locations. 
By booking your insurance in advance, you can also spend time comparing offers to find out what best works for your budget. 
Get One Step Ahead Of Errands
Whether you've intended to send your favourite dress for work to the seamstress to get fixed, or you promised to take part in helping out with the kid's play at school as soon as you return home. 
Organising and completing errands before your holiday will alleviate stress while you're on your trip. And ensure you don't return home with a mind full of stressful urgent chores you need to fulfil to get back into the groove of everyday life.
Suppose you don't have enough time to complete your errands before your holiday. Preplan and use dead time at the airport, for instance, to take care of a few errands while you're there.
Whether you want to send flowers internationally to your grandma for her birthday. Or phone the bank to let them know you're travelling and to permit foreign transactions on your account. With the help of your smartphone and data, there is plenty you can do in the time spent waiting around while travelling.
Arrange Pet Care
Whether leaving your pet with a family member or organising a reputable kennel to take care of your puppy. Making sure your pet is taken care of while you are away is essential.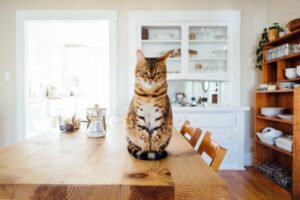 If you can, you may want to consider organising for your pet to begin their temporary stay away a day before you travel. This way, you'll have one less thing to worry about when you're attempting to gather your things and leave the house.
All too often, before holidays commence, we run around like headless chickens attempting to cram in a bundle of to-dos in the morning before leaving for our trip. This can impact how you feel on your holiday but also on your return too.  
By using the three tips above to get some of the essentials sorted a week before. You can reduce stress and relieve headspace so that you may focus on your family holiday and completely unwind.