Love to travel and a first-time parent? The first thing that comes to mind is to find a baby friendly holiday right away with your little one. But what if you are planning an international trip? This will be a very exciting time for you but you will need to source one very important thing before flying with a baby before you travel – your babies passport! Every British Citizen including infants needs a valid passport to enter and leave a foreign country and here's how to apply for your babies first!
How do I apply for My babies first passport?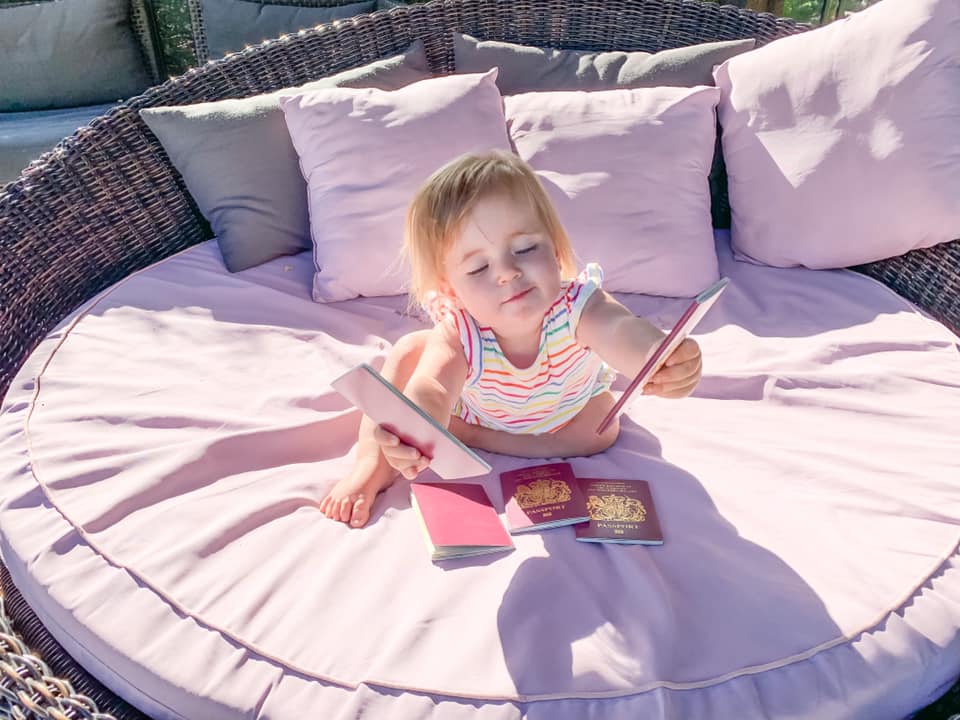 Applying for a first-time passport is easy as long as you follow all of the instructions.  There are several documents you need to fill in and this can either be done via a paper method or online.
As I mentioned, there are two steps on how you can apply for your baby's passport and here's everything you need to know.
How much will my babies first passport cost?
A passport will cost £46 or £55.75 by using a Check and Send Service.
If the process isthrough the post, documents will return to you by a normal post and if you want a secure delivery you can add an extra £3.
How long will my babIEs passport take to arrive?
It usually takesaround 3 weeks before the passport arrives. (You can also track the status thru online)
Applying for your babies first passport online
Complete the form on the website
Visit https://www.gov.uk/get-a-child-passport/first-child-passport and start the process by filling in all the details. Make sure you make every detail correctly to avoid delays.
Get a baby passport photo
You will need a Digital Photo of your child, a baby passport photo should be on a white or cream background. Make sure that ears and head are both seen in the shot and baby isn't wearing a hat or have a dummy in.
Tips: You can go to a local photographer or pharmacy that offer passport photo services because they know what are the rules on taking a digital photo for the babies. If you prefer to take a photo on your own, you can check the rules and guidelines on how to do it by visiting https://www.gov.uk/photos-for-passports.
Prepare the documents
You can see what is needed through the website while filling out information – follow it carefully.
Pay!
Prepare credit or debit card, you will need this to pay for the passport.
Get someone to confirm your babies identity
After paying and submitting the application, you will need someone to confirm your child's identity online. The rules about who this can be are very clear.
.. sit back and wait!
And after the payment and filling all the information needed, you just need to wait for your passport to arrive.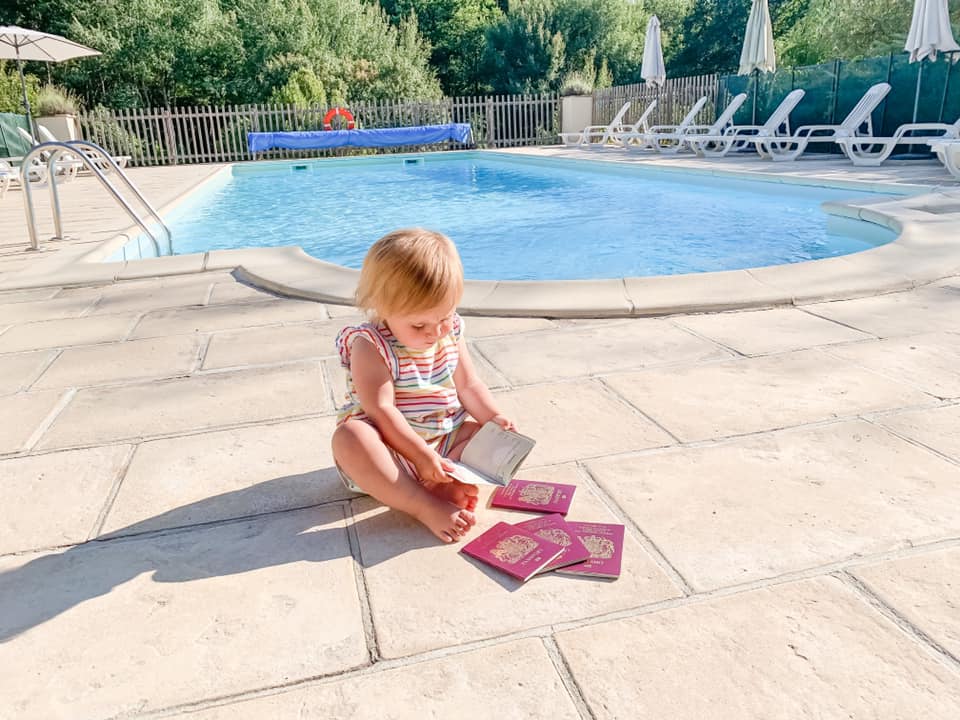 How to apply for babies first passport By Post
Get a paper form from the Post Office
Check if they offer a Check and Send Service. Or you can contact Passport Advice line and they post the form to you.
A section 1,2,3,4,5and 9 should be filled out by the parent and someone to fill in section 10 to confirm your baby's photo. They are known as your counter signatory.
Get a baby passport photo
You will need two printed photos, your child's full birth certificate and proof that your baby has British nationality. If supporting documents are needed, this should be an official copy.
Send back via post
You can send the application by posting using the pre-printed envelope that comes with the form or taking it to the post office if you use to check and send service.
… sit back and relax!
It is now time for you to wait for your babies new passport. It will be sent to you by a courier or royal mail and a signature required.
If you are considering your first holiday with a baby, you may like to take a look at some resorts that offer creche facilities too, or read about what to pack in your carry on bag with a baby or what to think about when flying with a baby. Don't forget it's your holiday as well!
GO ON, PIN IT!