The last time I put on a pair of ski boots was at my 8th birthday party on the local dry ski slopes. Since then, as a family, we have always opted for sun holidays. My husband on the other hand is the complete opposite. His family holidays every year were either spent on the water sailing or on the slopes skiing, so when we were invited to go skiing with Esprit Ski, (the family centred child ski operator), he was overjoyed. I on the other hand was a tad nervous. Was I seriously considering our first ski holiday with a toddler!?
Ski with a toddler
I had no idea how to book at family ski holiday or what I'd need to think about taking a toddler skiing. However, as always, I was willing to give it a go and I can almost guarantee I am not alone and that if you are reading this, you are in the same position as me.
** This is a sponsored post in collaboration with Esprit Ski.
Esprit are specialists at family ski holidays, catering for families with children of all ages from 17 weeks upwards, so I knew we were in safe hands, but I still needed to do a lot of research of my own. So, where do I start?
Having scrolled through the Esprit website, I decided to pick up the phone. I honestly didn't know what I was looking for, every option looked wonderful but I was sure they wouldn't all meet our needs with three young children and a non-skier in tow.
The Esprit team were very patient with me and talked me through different options which I scribbled down on a scrappy piece of paper. It meant I had a better chance of selecting the right resort for us on our first ski holiday with a toddler.
If you are in the position of booking your first family ski holiday, then here are the steps that I followed and things I considered to make our first ski trip a good one. To see how we get on… make sure you are following us on Facebook and Instagram as this will show you our ski journey and hopefully persuade you to give it a go too.
Everything You Need to Know when booking your first family ski holiday

When should you take your first ski trip with kids?
There are two answers to this question – age of children and time of year!
Age of Children
Our three are 4, 4 and 1 and whilst some may say this is too young, others will argue get them used to it at an early age. I never think children are too young to give things a go. They are all life building experiences and mine are learning to give everything a try! At this age, Matilda will go into the crèche, and the twins spritelets. A kids club for 3-4 year olds where they will play games in the snow to build confidence before they learn to ski.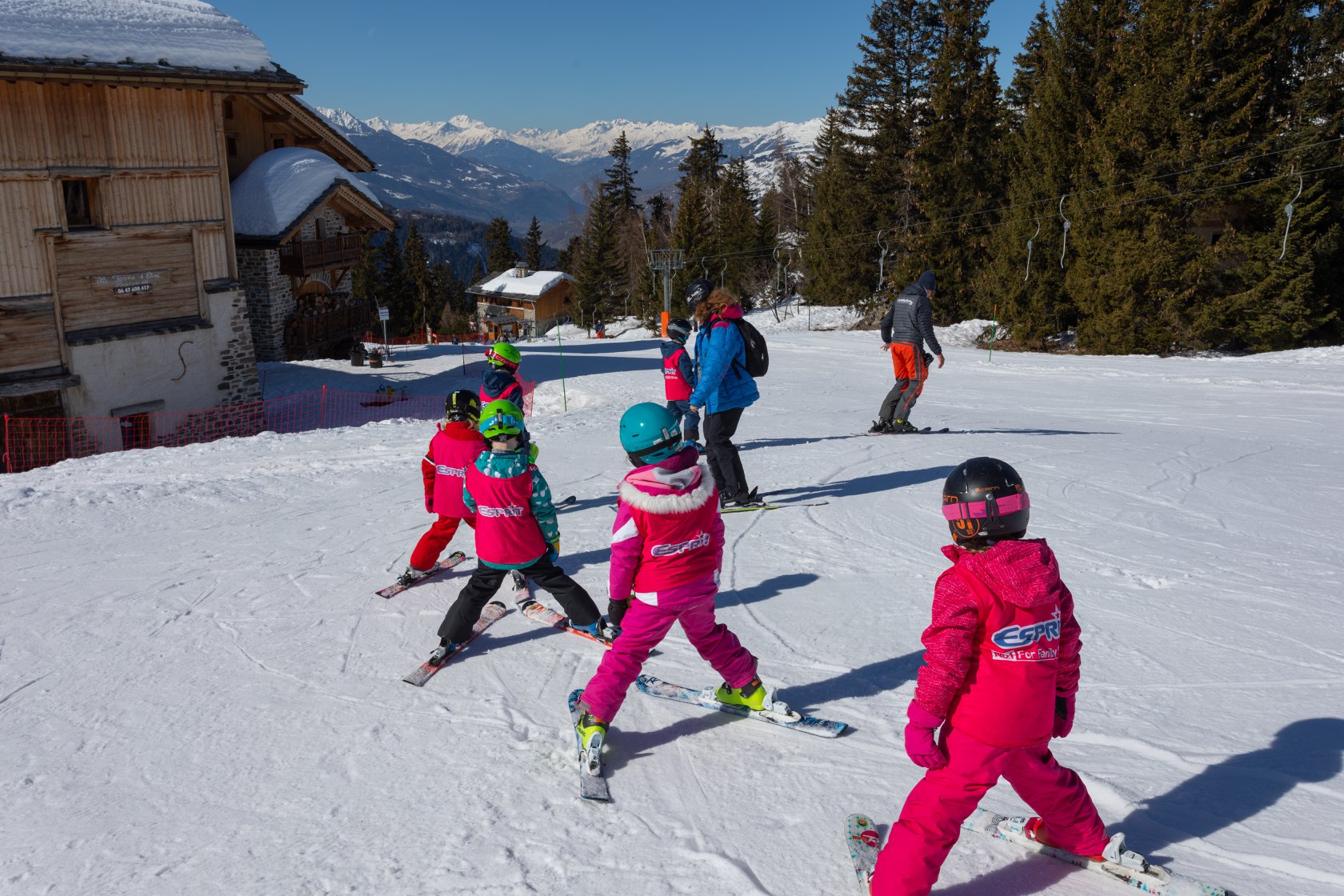 Consider the Time of year
People ski all through the winter but having spoken to Esprit, from February half term onwards, the weather is starting to warm up a little. I think when you are booking your first family ski holiday with a toddler or young children then this needs to be something to consider – and pack appropriate clothing – the right skiing gear is paramount. We have pretty much bought out an entire ski shop so they will hopefully stay warm. Look out for our ski packing list! We have decided to head out mid-March – the Easter holidays would be the perfect time to ski if you are confined to the school holidays.
How to book Your first ski holiday with a toddler
Where to start
As a first timer booking your first ski holiday with a toddler, I can highly recommend that you book through a specialist ski company and one that has a focus on child friendly family ski holidays. Whilst you pay a little more for the service, I had no idea what I needed to think about so I prefer to trust a company that has been doing family ski trips for 38 years.
Look for one who can answer all of your questions, is on hand every step of the way and one that will cater for every level of skier, and for the age of children you are taking with you.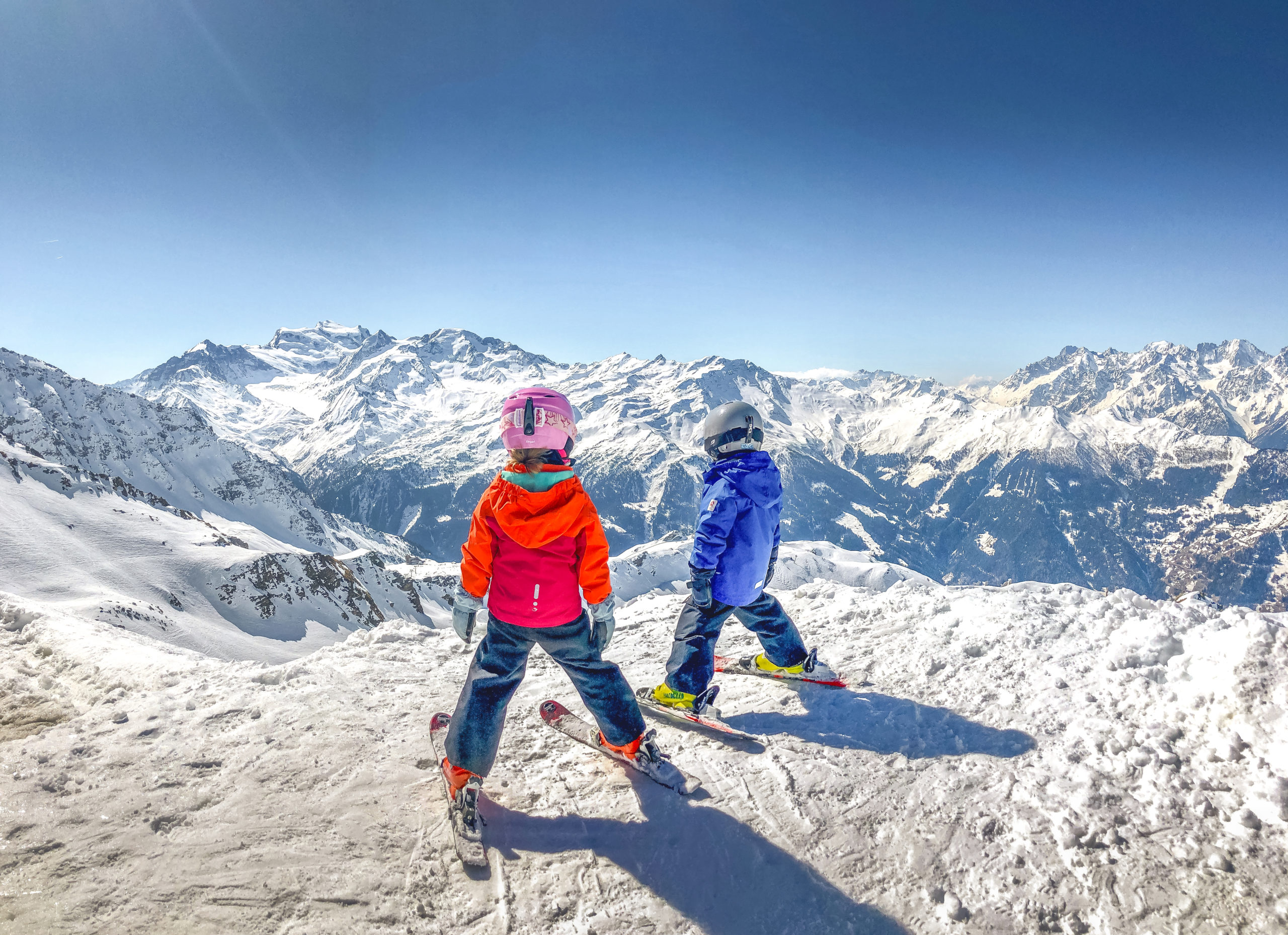 You want to book with a company that you can work with, one that looks after children and adults to the highest standards, one that just knows what you need on your first family ski holiday with a toddler. Let them take the stress away – they are the experts!
As this is your first ski trip with a toddler, there will be a lot to think about and lot you won't know about. There are some small things that wouldn't cross your mind, so don't get caught out. In my opinion a catered option is the best as you know that when you return home from the day on the slopes, your dinner will be cooked for you. And I was a little surprised to see how much ski hire and ski passes cost so make sure you check whether this is included in the final price of not.
So here are a few things you need to consider when planning your first ski holiday with a toddler…
Choosing the right country
This may be by personal preference but we choose France because it was able to offer our family the best amenities and facilities for a young family in our opinion. Especially for a first trip. We have chosen a larger resort for this reason too.
Location of accommodation – Is the resort on the slopes?
Selecting the right ski resort can make or break your first family ski holiday with a toddler. You want to be close to everything so that you don't have to get mini buses everywhere. Packing children into mini busses every morning isn't my idea of fun!
If not selected carefully, some resorts mean travelling to slopes, children to kid's clubs and ski school, you want to make this first trip as easy as possible – choose accommodation on the slopes so you can walk out of the door and have it all there!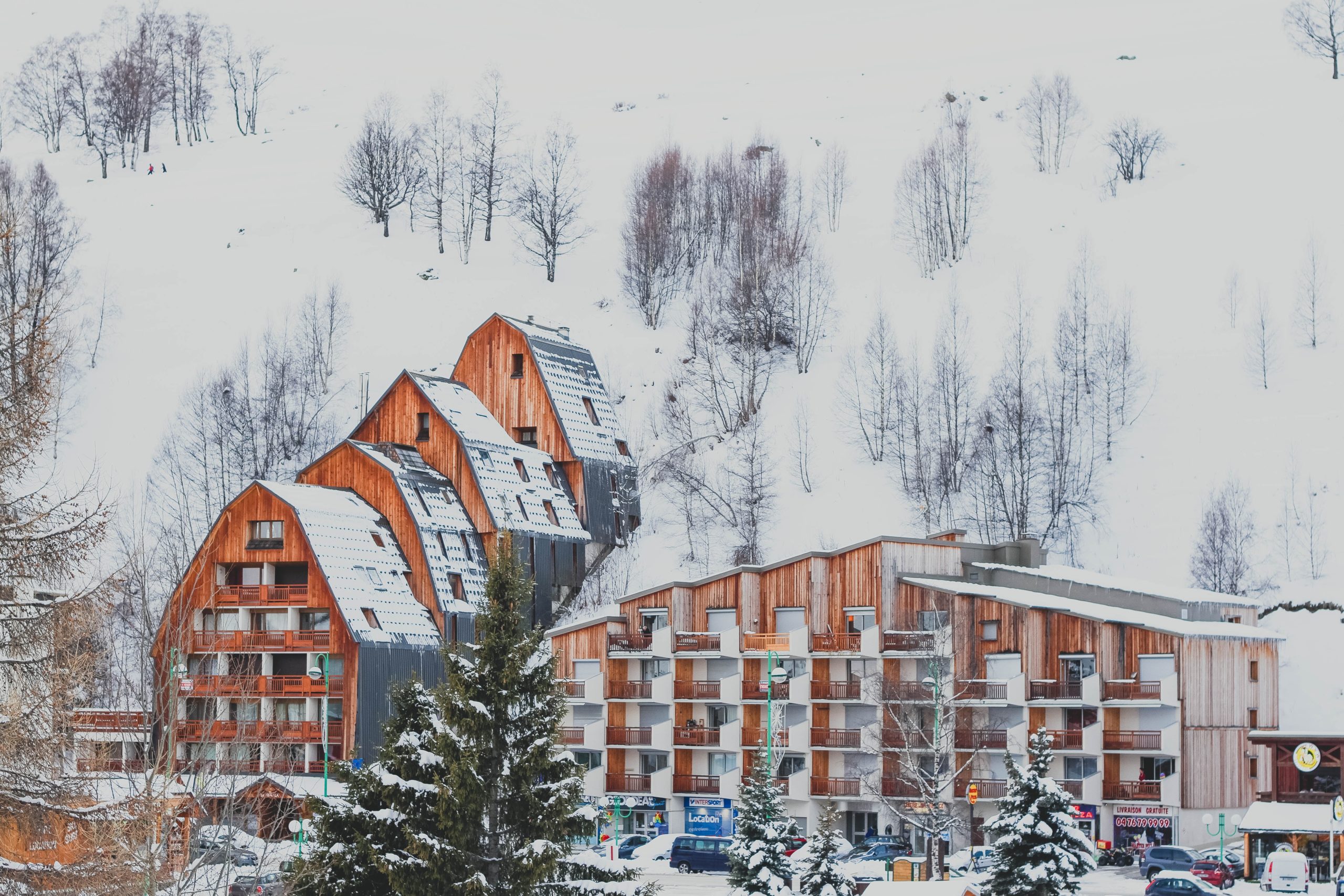 Choose the right type of accommodation for you
I'm not sure if this is a personal choice and I have nothing to compare it with but decided to book a hotel with interconnecting rooms. I also love the idea of sitting in the bar with the children colouring (I know, I may be dreaming!) and going in to a restaurant for breakfast and dinner.  The interconnecting rooms is a great option for us as I hate sharing with the girls – I am on holiday after all although I think if we were going with friends then a chalet would work well too and be lots of fun. However, I know lots of people do go for a mixed, catered chalet and have a great time.
Ski Holidays With Childcare
Does the resort have adequate child care?
Choose a ski holiday company which offers good childcare. This was important to us as a family to know the girls are safe as whilst my husband will be whizzing around the slopes, I want to learn to ski too – even if it is only to meet him in the first bar I find – at least I will feel like I have achieved something! But on a serious note, it would be fun to all be able to ski together one day.
Esprit offers a multitude of childcare options so that babies and toddlers are looked after to the highest standards in the crèche, young children have fun and become fully equated with the snow and bigger kids learn to ski with the best instructors around.
The Kids Clubs Esprit offer;
Nursery 17 weeks – 40 months – Run by fully qualified NVQ practitioners
Snow Club 3 – 12 years
Esprit Spritelets 3-4 years – Introduction to snow, ski boots and skis
Supervised Lunch – 3-12
Esprit Sprites 5-12 years – Children's ski school
Baby & Child listening service – all ages
Cozy Club 3 – 12 years – Evening kids club with stories and movies
Cocoa Club plus 8 – 12 years An evening club where the older children take trips out bowling, ice-skating and have mini competitions (each resort varies).
BAT (Baby and Toddler) Weeks
One of first pages the team at Esprit pointed me towards on their website was to look at BAT weeks – specific weeks on the slopes for 'Baby and Toddlers' where Esprit offer fantastic savings for parents with some fun 'batty' add-ons!
Bat weeks offer free places for babies and toddlers, half price nursery places and half price Spritelets and Snow Club places when booked together. This is a great option especially if it is your first ski holiday with a toddler – You have to be quick though as there are only available for a limited time each year. Just pop over to the Esprit Ski page to take a look.
Fun beyond the slopes
As much fun as it is, skiing is hard work, and even more so for small children. When looking for a good resort, look into what else there is to do in and around the area such as a swimming pool, a soft play for the children to run about in, you may enjoy some sledging or just some space for down time with devices.
If you have any more tips for booking your first ski trip with a toddler, we would love to hear from you!
If you have found this article useful, then why not take a look at there…
Surviving the airport with toddlers
What to pack in your hand luggage with kids
GO ON, PIN IT