PARK WITH SMART PARK AT STANSTED
Holidays bring excitement to families; a sense of achievement for working so hard throughout the year. It is time to spend quality time together and have a well-earned rest. From the minute you leave the office the day before your holiday you are on a high, bound through the door, throw your cases in the car and then it hits…. the realisation that you have to first, survive the airport with the kids!
***We were gifted a week's parking in exchange for an honest review. All thoughts and opinions are my own.***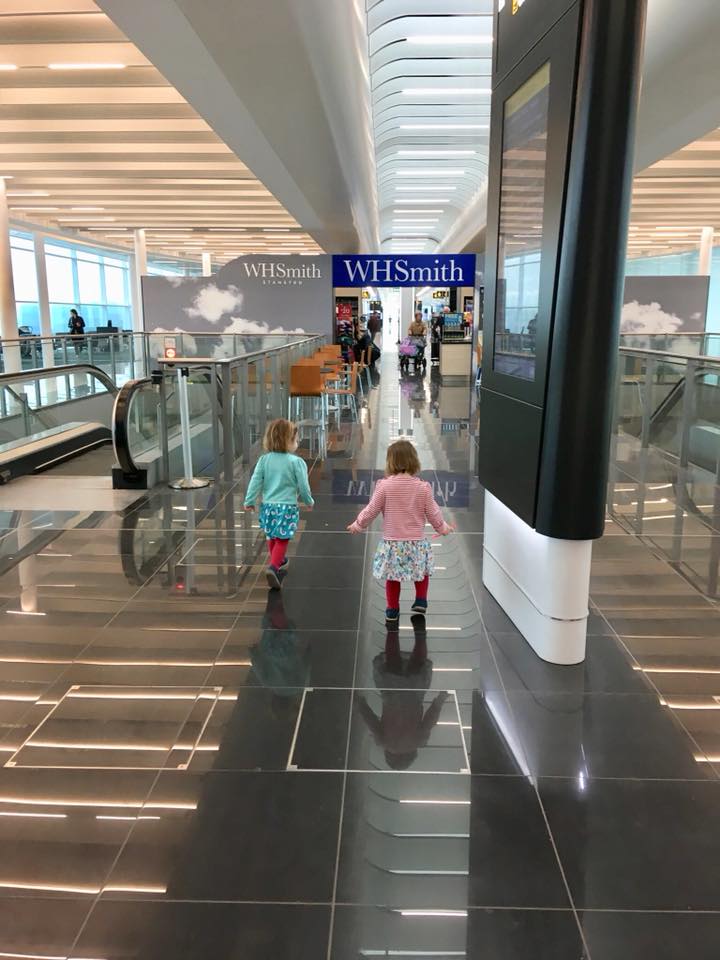 All holidays start and end with the dreaded airport parking – I hate it. Having parked up, you then need to find the bus station, hop on a bus with all your cases, buggies, children, and when you return from your holiday after a long flight, which are often late at night, you have to do it all again.
With all travelling though, comes tired, grumpy children, which is exactly what happened to us (and I mean seriously grumpy) – both twins were full on crying and tantruming from the moment we joined the LONG queue at passport control, things rapidly started to go downhill but I will let you into a secret, my prayers were answered by Smart Park Stansted Ltd.
Smart Park Stansted
Smart Park are an independent car parking and valeting service at Stansted Airport. They will meet you at arrivals/departures, pick your car up from the main terminal drop off point at Stansted Airport, and be ready and waiting at the same point upon your return to the UK no matter what time of day or night your flight is.  I for one am so glad we arranged our parking this way, it honestly saved me.
Our flight was a late flight, so we still had grumpy children, but our car was ready, waiting (and clean!) for us just outside arrivals. No busses, no fuss, we just popped the children in the car and headed home.  They even gave us the £4 parking fee so we didn't have to worry about finding change to get out of the barriers at the airport.
How Smart Park really works
So how they work is you arrive at Stansted, up the top where the main terminal is. A chauffeur from Smart Park meets you, checks your car over, takes photos and records the milage.
They then take the car to secure parking for the duration of the holiday.
When you land back in Stansted and get through passport control, you make a quick call to Smart Park and they will be ready and waiting outside the doors with your car. And it gets even better than this… they can valet the car too – yep, inside and out. They had a tough task with our car with the mess the children make in the back but they managed it! Prices for a clean, start at just £20.
Prices
Smart Part are currently the cheapest door to door service in town. Well at Stansted Airport anyway. Their prices are as follows;
◾1-4 Days. £75
◾5-8 Days £85
◾9-12 Days £95
◾13-16 Days £100
How to book
So it just takes one phone call (or email) to book, it really is that simple. From the moment I contacted Smart Park, the customer service was outstanding and booking so easy. Find their details HERE.
We can highly recommend using this company and fully trust the services they offer. I wouldn't park any other way now! It seriously takes the stress out of travelling with toddlers – well the parking part anyway! Haha
If you would like to read about some of my other articles, airport survival tips with toddlers, how to cope on a flight with a baby or dealing  with jet lag, may be of interest to you, just click on any of the links. Alternatively, come and say hi on Facebook or join my 'Holidays for Twins and Multiples' page to meet other like minded parents who love to holiday just like us!