There's nothing quite like the feeling of being on holiday is there? Over the year's we have travelled to some wonderful destinations as well as having fantastic staycations here in the UK. But how to you combat those holiday blues when you return to normality? There are so many lovely ways that you can keep those travel memories fresh and make them last forever. Here are just a few ideas of things you can do to store those beautiful travel memories in your memory bank and will have you reminiscing together about the best bits.
** This is a paid collaboration with Bonus Print**
Create a photo book
Since the invention of smart phones and social media, many of us don't bother with printing out photographs for photo albums like they did when I was younger. I kind of miss the excitement of having a roll of film developed and seeing how the holiday snaps turned out. There are many options for printing pictures but one of my favourites has to be a photo books. It's almost like you can create a story of your travels, selecting a layout that suits you. Photo books also make great gifts for family too.
Collect postcards
I used to love to receive a postcard – I still think it is a lovely idea to handwrite and send one home to your family. Why not send a postcard to yourself? It could be written by the children, they could choose their favourite picture postcard and write a little bit about things they have enjoyed on the trip. These could be stored in plastic wallets or in a box. I still have postcards from relatives to this day.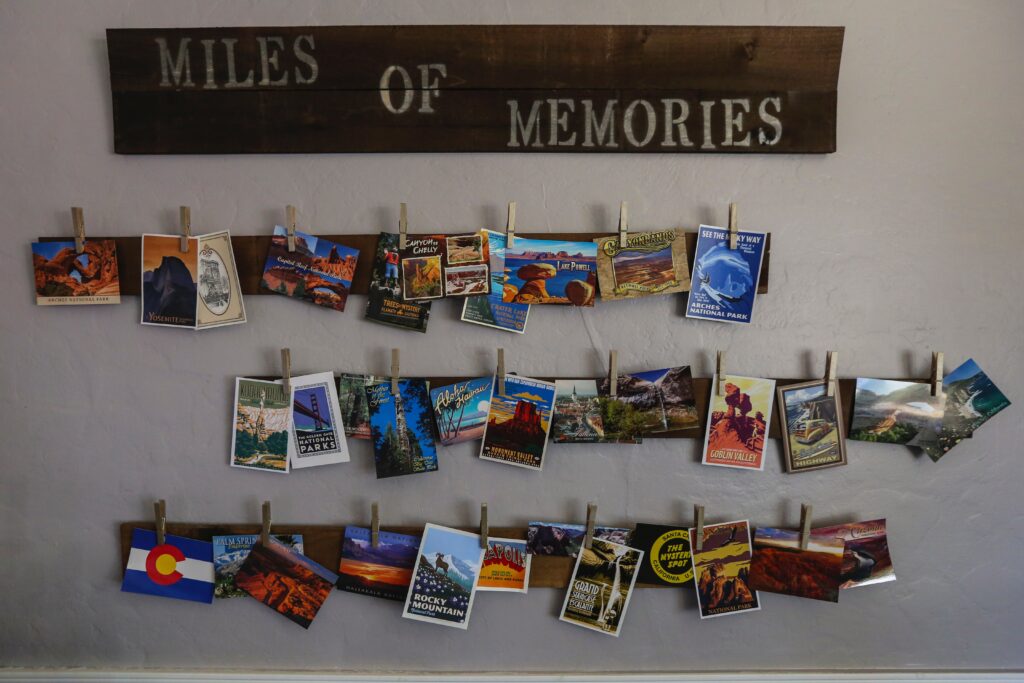 A memory box
There are a few ways you could create a memory box. One idea would be to keep souvenirs, maybe things you have bought like a small ornament and also treasures that you have collected like shells or sand from the beach or a napkin from your favourite restaurant. Another nice way to display these things is in a shadow box frame. Your objects can either be stuck to the back of the board with glue or even just arranged in a pile. Things like pebbles, shells, coins and tickets with a photo would work extremely well.
Make a travel scrapbook
I think scrapbooks look extremely cool indeed. Save things from your trip such as tickets, stamps, leaflets, Polaroid photos, menus and pictures. There are lots of bullet journal ideas on Pinterest to get those creative juices flowing. So, you could create torn backgrounds perhaps using pictures from brochures alongside little doodles done by the children and then arrange your collection of memories on each page. Maybe add titles, dates and write a little memo for each section.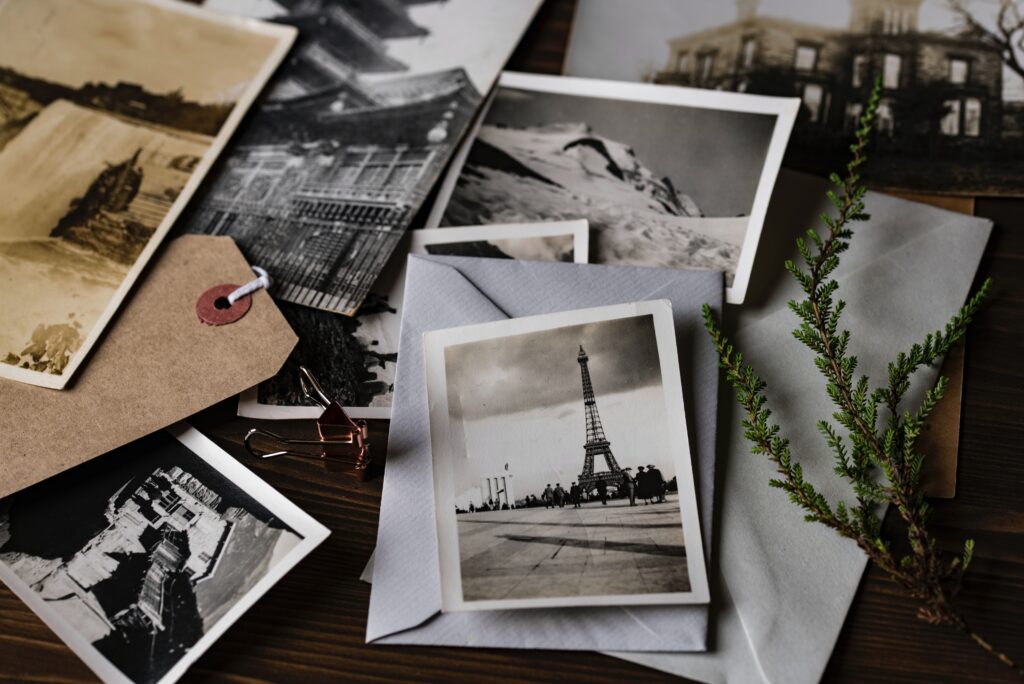 Foreign money
Let's face it, most of us come home with some leftover notes and change from our travels. If it is just a small amount, then there is no point changing it up, keep it in a tin or your memory box, or even add it to the scrapbook. It is really interesting to look at money from other countries especially as some is now no longer in use.
Do you like to create albums or scrapbooks from your travels? I would be really interested to hear your ideas.