Taking babies on holiday can seem like a logistical nightmare. Looking after babies is no easy feat at the best of times, let alone on holiday. You have to think of so many things, and when you have lost all of your home comforts, you have to start thinking outside the box in so many ways without compromising their health;  from the best baby bottles and sterilising baby bottles being one of them and we need to consider how we can feed our baby in a clean and a sterile way when we are away from home.
(**this post contains affiliate links. You will not be charged for using these links but I may receive a small commission)
I can still remember the first time I travelled with the twins. A lot of things come to mind, and it was a struggle for me thinking of everything I needed to pack especially with regards to bottles and where should I put them and how to keep the feeding equipment sterile.
I am very dedicated when it comes to cleanliness even when I am on a Holiday. One thing we should learn is how we can sterilise baby bottles even if we are away from home. What I am sharing with you right now is "How to Sterilise Baby Bottles on Holiday". I have come up with several options of sterilising baby bottles when travelling with a baby. Hopefully, this will make your life easier.
Milton Sterilising Tablets
This is one of my trusted products when it comes sterilising my baby's bottle. I like the fact that these solutions can be used for 24 hours and they are so easy to travel with. I actually always have some in my nappy bag so if I ever need to sterilise a bottle quickly, I can. All you have to do is clean the bottle with a bottle brush and then fill the sink or a bucket with cold water, pop the tablet in, leave the bottles for 15 mins and you are ready to go.
Travel Steriliser
I bought a travel steriliser fairly early on and it was easy to use and very suitable for travels. This can be used with cold water and can be used in a microwave.  You can either buy ones for a single bottle or 6 – those with multiples may find the larger one more suitable. The method is simple for sterilising baby bottles. Clean your bottle, add cold water and pop in the microwave.
Microwave Sterilising Bags
If you have got access to microwave when you are on holiday this is one of the best options for sterilising baby bottles. Each bag can be used up to 20 times and you can fit a couple of bottles in each time. To use the bags just Clean the bottle, add a 60ml of water inside the bag. Place the bottle inside the bag and seal tightly. Place the bottles in the microwave and for turn on for 2 minutes. (Brands instructions may vary so do check guidelines). TIPS:  When booking a hotel, make sure that your room has a microwave or see if there is once that you can have access to.
Bottle Liners
What I love about these is that you can travel with them, they are light and you can dispose of them once used. They are very simple to use. The bottle liners are pre-sterilised and you simply pop them into the bottle before use.
Sterilised Ready-Made Milk Bottles
This is one of the easiest ways of making sure you feed using sterile baby bottles on holiday since we don't need to bring several bottles in our bags. It is worry-free because they are safe for our babies because they are chemical-free and sterile. It is very convenient for us mums because they are ready to use. You will need to check they are available in the country you are staying in.
Don't let the challenges of having a young baby put you off going on holiday. Yes, flying with a baby or taking a road trip can seem daunting, but it is totally doable despite a few challenges that we have to overcome first – organisation being one of them.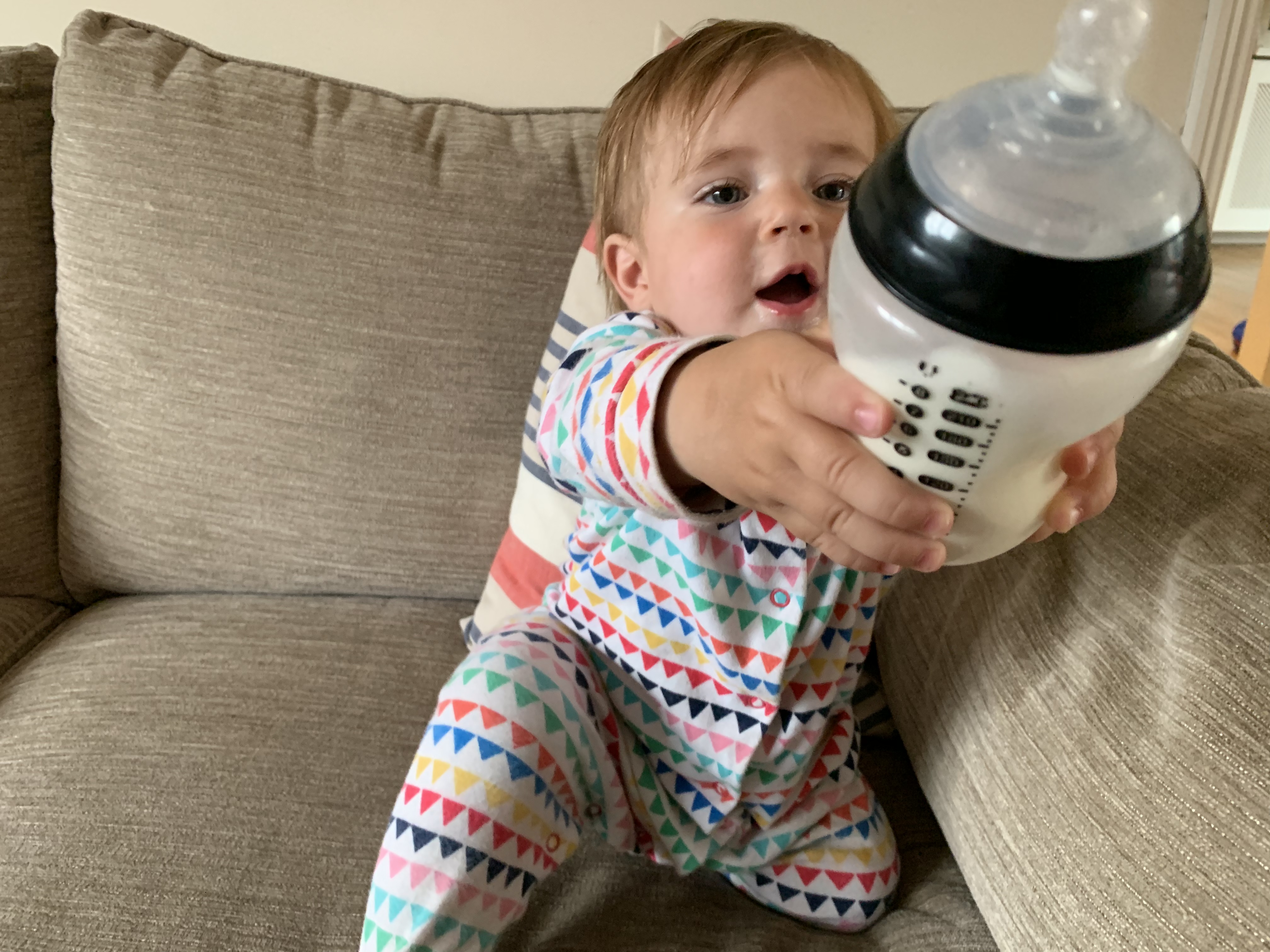 If you have any top tips for travelling with babies, do let me know in the comments.