Three stunning destinations in the Indian Ocean to enjoy a truly luxurious getaway
The Indian Ocean is well known for its paradisiacal islands, complete with swaying palms, pristine beaches and turquoise waters. For those seeking a romantic escape, the tropical climate and beautiful scenery here offers the epitome of luxury. But the collection of premium islands in the Indian Ocean are also becoming increasingly family-friendly, so you can whisk the whole crew away for a five-star, opulent holiday.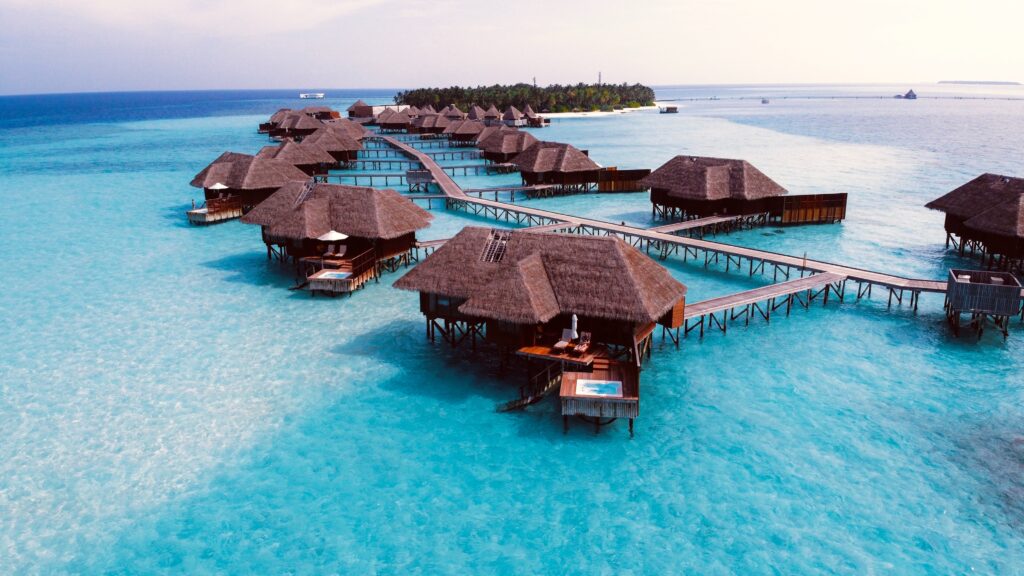 ** This is a collaborative post
Let's take a look at three stunning destinations in the Indian Ocean where you can enjoy a truly luxurious getaway.
Maldives
The dreamy archipelago of the Maldives is perfect for beach-loving families, with lavish resorts, private beaches and crystalline waters teeming with vibrant marine life. Sitting southwest of India, there are many kid-friendly resorts with clubs and activities on these blissful islands to keep the little ones busy whilst you take some time to relax.
With year-round temperatures of around 30°C and bath-like shores, it's a great place to enjoy a winter getaway. December to April is also the peak time to visit the Maldives, as winds and seas are calm and the rainfall is considerably less than in the monsoon season of May to September.
Seychelles
The Seychelles is made up of over 100 granite and coral islands, where glistening azure waters lap gently onto chalk-white sands. The islands are also home to some amazing wildlife, including the endemic giant Aldabra tortoise. You can enjoy a cruise in a catamaran or glass-bottomed boat past the reefs to spot dolphins and whales, and stop off at the aptly named Bird Island to listen to the chorus of rare birdlife.
Naturally, there's plenty of opportunity to play on the beach, swim and snorkel amongst colourful fishlife, and even try some water sports. Island-hopping is a popular pastime here, and you'll find plenty of amenities at each stop to keep the whole family going from shore to shore.
Zanzibar
Just 15 miles off the coast of Tanzania, the archipelago of Zanzibar is a melting pot of Arabic, Indian and Swahili cultures. These friendly islands offer plenty of luxurious resorts, villas and hotels with everything from waterslides to evening entertainment. The cuisine on Zanzibar is varied, fresh and delicious, and you'll find plenty of options even for fussy eaters.
With coral reefs, botanical gardens and a tour around Stone Town, a holiday on these picturesque islands is sure to leave the whole family feeling rejuvenated, culturally educated, and sunkissed. If you've time, be sure to take a tour around the main city of Zanzibar, as it has an incredibly interesting history. Plus, you can see the house where Freddy Mercury was born, and have great fun exploring the huge aromatic spice market.
Spoilt for choice
It's not an overstatement to say that you're spoilt for choice when it comes to finding luxury in the islands of the Indian Ocean, and it's bound to be somewhere the whole family will want to return to time and time again. Wherever you set your sights on, you're sure to enjoy a magical holiday on any of these stunning destinations