Climbing frames and climbing apparatus have been around for a long time – since the 19th century in fact and the initial idea behind them was to improve both moral and physical development which is pretty much what the climbing frame does today.
Do you remember what parks used to look like when we were kids – metal frames and metal climbing equipment, you still see a few dotted around today but now it really is amazing what craftsmen can create. Huge great structures that seem to be getting bigger and bigger and kids just love them.
In reality, children don't need massive masterpieces to have fun on, something small and simple in the garden has just as many benefits for little people, and they get just as much fun out of them.
The German company Fatmoose are a fantastic brand for kids climbing frames because they not only look great in your garden with their Scandinavian style designs but you can start with a simple structure of say a swing and slide, and over time build onto them so that they grow with your child.
Climbing from an early age
Children love to climb and many start to master this very early on, some as soon as they can move (much to their parents delight!). It may start with some determination to climb the stairs, and then onto the sofa, and before you know it they will be balancing on the window sill – the joys of toddlers!! It is something instinctive that children do and it is all part of their development and growth.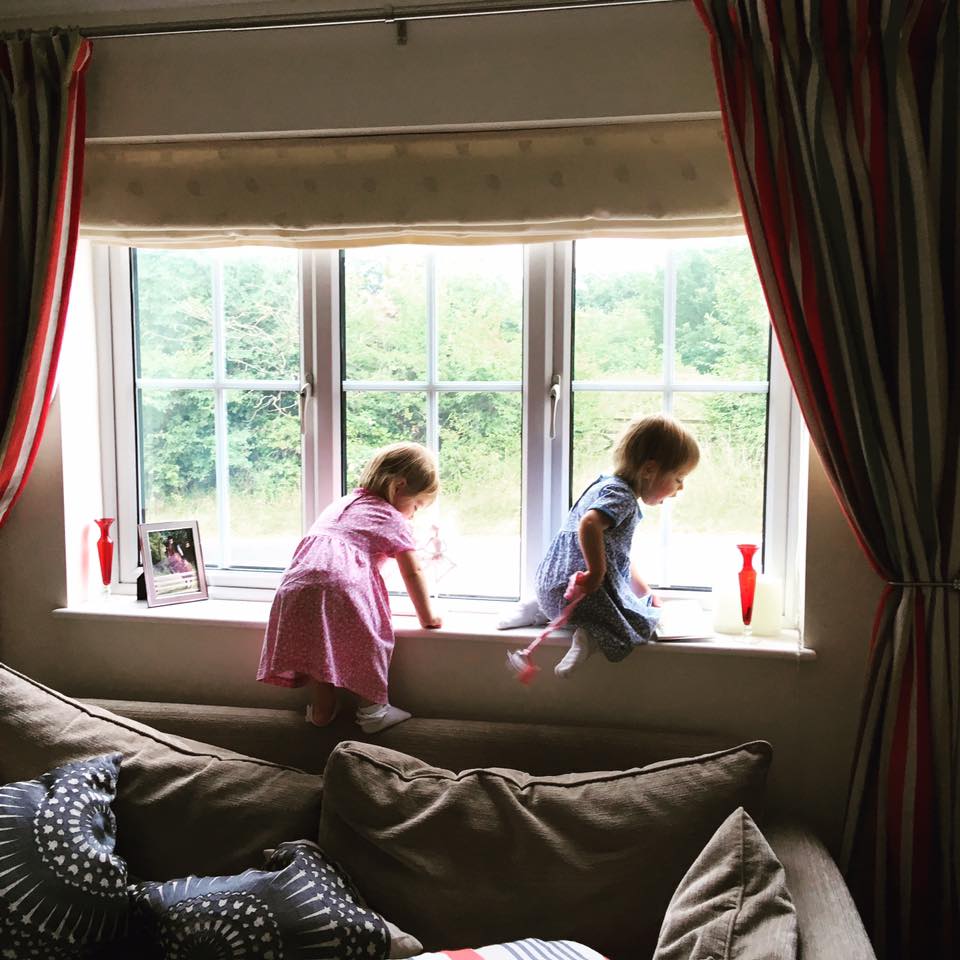 What are the benefits of climbing?
Climbing actually has manty benefits and it is something that we should encourage and teach children to do (not necessarily on the furniture mind!). Climbing improves coordination and motor skills. The methods used in climbing can help a child's cognitive development through problem solving, memory and the feelings of fear and motivation often experienced through climbing. By adding a climbing frame for them to practice their skills on will also save the inevitable wear and tear on your furniture!
Climbing is fun too!
Whilst children love a challenge, they also love the feeling of achievement. The joy that is felt after making their way to the top of the climbing frame, creating through the wooden house at the top before sliding down the slide to reach the bottom and then starting all over again.   Wooden climbing frames are perfect for homes as they have a natural finish, look smart and pleasing to the eye.
Which climbing frame should I choose?
Climbing frames come in all colours, shapes and sizes, to suit different budgets as we can see below… And the benefits of buying from Fatmoose is that you can start small, and build up. I think you will agree that they look amazing!
Here is a selection from the Fatmoose collection
Starter Sets
BoldBaron Boost XXL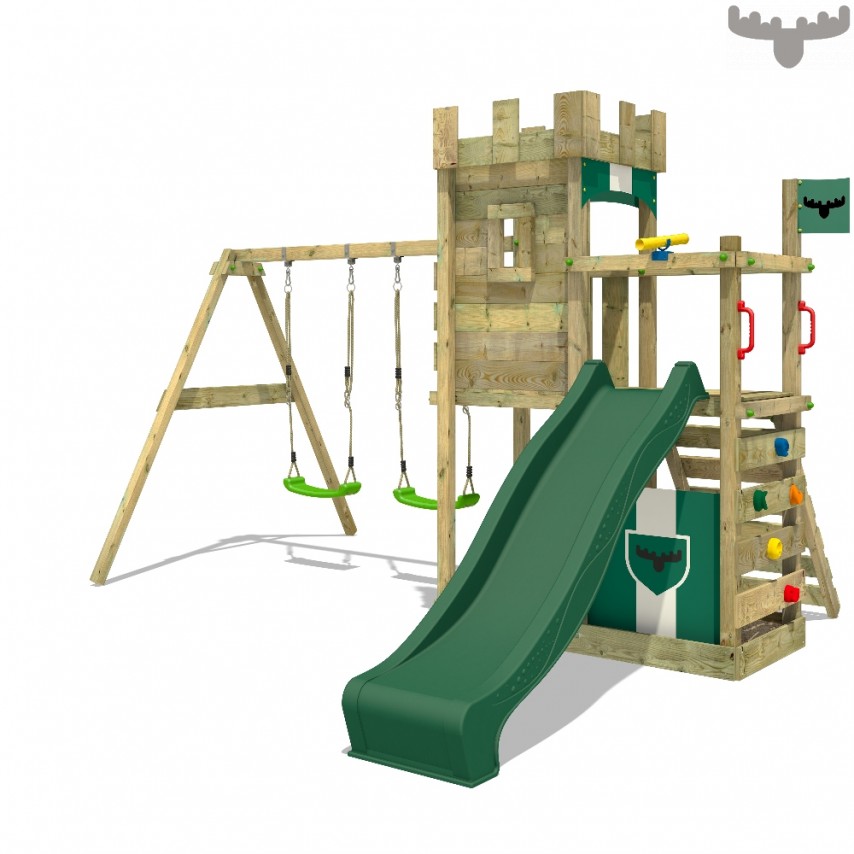 RiverRun Royal XXL
FunnyFortress Free XXL