If you are pregnant, thinking about starting a new family, or simply reflecting on your journey in life, there is no denying that giving birth and having a child turns your life on its head in many different ways! There are so many surprises along the way. With that being said, in this blog post, we are going to take a look at some of the different things that most mums wished they had known prior to giving birth. So, let's get straight to it…
**This is a collaborative post.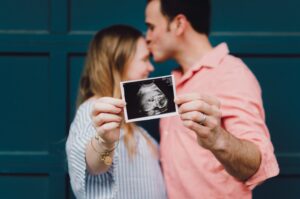 You are going to have so many things, and you will always need more
One thing that all mums tend to agree on is that there seems to be a never-ending list of things that they need. From a baby car seat and a crib to bottles, nappies, bibs, and so on… the list seems never-ending. Plus, once you acquire everything you need, you feel like you need more things again because your baby has destroyed some of the belongings or has gotten bigger! Get used to shopping non-stop and never feeling like you have ticked everything off your list. If you feel like you do not know what you are going to need, do not panic. We would recommend checking out this baby checklist for new parents, as this will give you all of the details you need about the sort of items you are going to require as a parent.
Remember you are always doing a good job no matter how bad a day you are having
A lot of mums-to-be worry about what they will be like as a parent. They hope that they are going to do a good job and they worry whether or not they are going to be a good parent. However, the truth is that you will never know if you have done a good job until your child is 18-years-old. And, sometimes, even then you will not know if you have done a good job! Therefore, it is imperative to make sure that you are not too harsh on yourself. There is no magic formula when it comes to being a good parent. You will never really know if you are doing it 'right' as there is no right way to do things. So, take a deep breathe and do not judge yourself harshly. Furthermore, make sure you do not compare yourself to other mums. You never know what they are feeling inside or how much they are struggling behind closed doors, so comparing yourself is one of the worst things you can do.
There is support available in many forms
A lot of mothers get great support from their families, yet not everyone has this luxury and some people do not want to share things with their nearest and dearest. There is support available in other forms, though, such as mum groups and online forums, so do not overlook the prospect of getting help in this way.
Your child will continue to surprise you every day
Children are life's true gift, and they are full of surprises. They will never fail to surprise you! Whether it is having a new best friend every day of the week or picking up a swear word that they have heard on the television, you just do not know what is around the corner when having children in your life. 
Everyone has an opinion on the best way to do things
One thing you will quickly learn is that everyone has an opinion on the best way to do things and how to raise your child. From the food you give your baby to the sleeping habits your baby has, everyone will have a comment to make on whether it is right or wrong and what should be done better. This is especially the case when it comes to your own mum and your mother in law. However, what you need to remember is that there is no right or wrong way to be a parent. It comes down to opinions at the end of the day, so as long as you stay true to yourself as a parent, that is all that you should be worried about.
Making time for yourself is not selfish
This is one thing that a lot of mums struggle with. They feel like having some 'me' time is selfish and that they are not being a good mother. This could not be further from the truth. You cannot be go, go, go all of the time. You need to practise self-love and self-care. By making sure you have time to yourself, you will be able to energise and revitalise and this will enable you to be a better mother because you won't be so burnt out and stressed all of the time. So, whether it is going out for a drink with the girls or enjoying an extra-long soak in the bubble bath, embrace these moments and do not feel guilty for doing so!
It is impossible to protect your child all of the time
As a parent, you want to wrap your child up in cotton wool and protect them from all of the bad things in the world. However, you need to realise that you cannot do so. It is impossible to protect your child from everything. No matter how hard you try, there are some things that you simply cannot have control over. It can be incredibly hard to accept this, but it is vital that you do so.
So there you have it: some of the different things that mums wish they had known before they gave birth. There is no denying that becoming a mum is a fun, exciting adventure. You are going to go on an amazing journey. There will be some shocks along the way, good and bad. So, we hope that this blog post has helped to give you an insight into some of the different things that you can expect along the way when it comes to your motherhood journey.