Turning two is a big milestone for little people, and an even bigger one for their parents. Our babies are no longer babies, they are toddlers who are full of character and mischief! With all birthdays comes presents but I always struggle to know what to buy the girls no matter what age they are, I don't think it ever gets easier.  After lots of research and asking my readers, here is my guide to presents for 2 year olds in the hope that it helps you. If you have any more ideas, do drop me a line and let me know!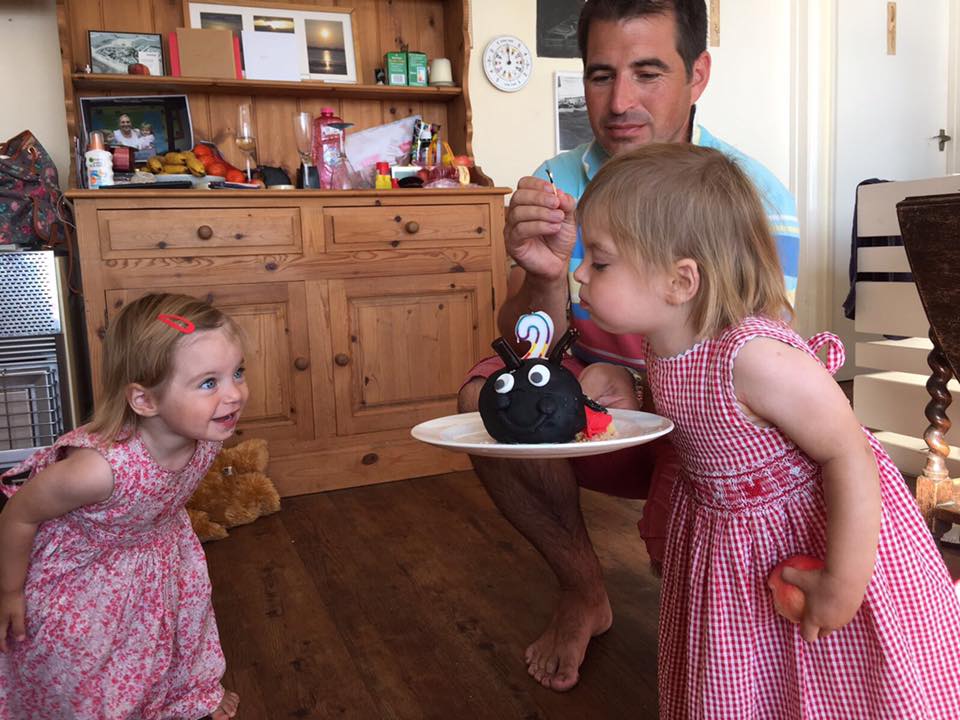 ** Some of these products were gifted for the purpose of this article.
Teepee by Alex and Alexa
Teepees have so many uses and make a great play spaces for all ages. This pink teepee is perfect to read a quiet book, encourage imaginative play and have a teddy bears tea party or to hide with some travel toys and pretend you are on holiday! Made from durable materials and with ribbons to keep the front open, and is a must for nurseries or bedrooms. (Also in other colours)
Measures 110 x 130 x 160 cm. Height in tent: 130 cm.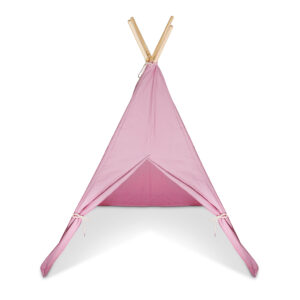 Micro Scooter & Accessories
The Micro Scooter could be one of the best presents for 2 year olds we have bought. The twins got them for their birthday and at almost 5, they are still going strong. The 3 in 1 is perfect for toddlers because it starts as a ride-on scooter with adjustable removable parent steering handle from 12 months. Independent sit on scooter with adjustable seat height for more confident toddlers. To iconic Mini Micro Deluxe with adjustable handlebar and extra grippy footplate from 2 years through to starting school.
Mini Personalised Personalised Rocking chair
The Pull Along Moose Rocking Chair looks beautiful in any playroom or bedroom. It comes flat packed and it easy to assemble. Choose the name in a variety of colours and add a picture. You can add a cute cushion too and choose from a selection of gorgeous fabrics.
Dimensions: approx 58cm x 27cm x 47cm
White Pull Along Moose From Alex and Alexa
This super soft Pull Along Moose will be loved by so many 2 year olds, even the twins at 4 have tried to steel it! With a soft textured faux fur, it also adds decorative charm to the play room or nursery.
Dimensions: L24 cm. Size string: 26 x 2 cm.
Balance Abacus From Alex and Alexa
This pastel Balance Abacus is perfect for small hands as the beads slide easily up and over. Great for colour recognition and counting.
Made from beechwood, teakwood and baby-safe steel.  Measures: 33 x 7 x 29cm.
8 Key Xylophone from Alex and Alexa
This charming rainbow xylophone features eight keys in an ascending scale in gorgeous pastel tones, mounted on a wooden frame. Whilst enjoying making music, little ones will also develop their hand-eye coordination and fine motor skills.
Complete with 2 mallets.  Measures: 21 x 13 x 4.5 cm.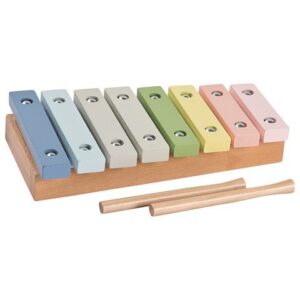 Magformers – My First Set
Magformers make the perfect sets just for toddlers introducing them to the magnetic world. Children will enjoy Magformers new 60 piece Animal Jumble set.  They can use the clip on faces to make different jungle animals. Young creators can also use the geometric pieces to build the different animals.  Each geometric shape contains magnets that never reject, so you'll always hear the Magformers click. When playtime is over, use the magnetic power to simply stack and store.
The Strider Balance Bike*
A Strider Balance bike is one of the best presents 2 year olds! Strider are the industry leaders of balance bike manufacturing. They won't warp or crack like wooden toy bikes.
A child learning to ride a bike using stabilisers, requires A LOT of adult supervision, particularly once those wheels come off, when you will need to hold the bike and be prepared for falls and tears. Your child can teach themselves with a balance bike as they just learn to balance at their own pace. Because Strider's are lighter and have a lower seat position of any other brand we start them younger too. From when they can walk they can ride a Strider Bike.
It's a great way for your child to learn independence and confidence at a young age!
Dolls and Accessories
It seemed like it happed over night, but suddenly the girls have become doll obsessed! They love them and the instinct to care for babies is amazing. The also think all the accessories that go with dolls are awesome too. Prams, highchairs, cots, baths!
VTech Toot Toot Friends
The girls got the 'Toot Toot' cars for their first birthday but are loving this range even more! They especially love it when a character sits on the toilet and it reminds them to flush!
Perfect Pastels Wooden Train Set from Little Stories
A beautiful pull along wooden train for any toddlers. Take the bricks off and spend hours re stacking the blocks transforming your train into your own design.
This train consists of 3 carriages and 16 pieces. Ideal for imaginative play as well as developing motor skills & hand – eye coordination. H10cm x L36cm + 20cm pully string.
Bubble Blowing LAWNMOWER
A firm favourite – we have 3! But make sure you stock up on bubbles as you get through them super quick!
Happyland
These were a first birthday present and we extended the set. I actually think they are more suited for 2 yrs+ as they are now starting to play imaginatively with them, and each other. www.elc.co.uk
Maileg Bunnies from One Hundred Toys*
These Maileg Bunnies are simply the most beautiful guests anyone would want at their teddy bears tea party. Great for fine motor skills development – the children can dress and undress the bunnies. You can also purchase additional clothes for them.
Nanchen Babies – Amys Attic*
My girls adore these Nanchen Babies. They are just the right size for them to handle with their little hands. The girls love carrying them about and rocking them to sleep.
Nanchen dolls are hand made in Germany. Their faces are hand painted so that every doll is unique, with each one having its own individual charm and character.
These beautiful life-long dolls are made exclusively from certified organic cotton and are filled with 100% pure new wool from controlled organic farms. They are all completely safe and toxin free.
Wooden Bakery
Perfect to play with on its own, or in a shop situation. It lends itself to a number of different role play situations.
As you can see, this wooden bakery stall is very cute and will look fabulous in any child's playroom. It comes with 4 sets of wooden cakes and breads in trays which includes 1 set of 6 wooden cakes, 1 set of 6 wooden biscuits, 2 sets of 4 breads. The cakes come in their own little paper cups.
This product was perfect for the girls and they played with it in a variety of ways. Upon opening the box, the instantly pretended to eat the cakes. They are beautifully painted and look inviting which encouraged the role play instantly.
We also introduced money and practiced counting coins out to pay for cakes.
Insect Lore*
Insect Lore are able to provide you with live caterpillars so that children can learn about life cycles first hand.  The girls were fascinated with their first pets! The set arrives in a box containing 5 live caterpillars. You are sent full instructions on how to look after your caterpillars, it is very simple but fascinating. Watch the lifecycle of a butterfly in your own home; caterpillars delivered to your door!
Goula Clic'Educ from Gifts for Little Hands*
This vibrantly coloured game from Gifts for Little Hands is a fun way to develop communication and language skills. This puzzle is a great way to improve children's spacial awareness, shape recognition, problem solving. As well as their fine-motor and co-ordination skills.
LEGO Duplo
We have started with a few different sets here – the Number train and a Princess Castle.
The little train drivers which come with the set will help your little ones to practice early number recognition and counting skills as they build and play with this colourful train. They use the decorated bricks to teach your child about numbers and counting.
Duplo products are specially designed to be fun and easy for little hands which encourages building and role-play.
But the burning question is do you keep each set in separate boxes, or mix them up?!
Orchard Toys
Orchard toys are always a favourite. They have such a variety of toys that are suited to children of all ages from 18 months. They are all educational in many different ways. Here are a selection of games for this age group.
www.orchardtoys.com
Wooden Lacing Blocks
This jumbo box of brightly coloured wooden beads are educational as well as fun! Children can create endless different designs by threading the wooden beads along the lace and combining the different shapes and colours. This teaches repeating patterns, concentration, colours, shapes and allows little hands to use their fine motor skills when threading.
All of the beads have large enough to hold securely with good size holes to make it easy for toddlers to thread the laces through.  They are stored in the wooden box with sliding lid. It includes 30 assorted colours and shapes all hand painted on both sides and 4 laces.
* These products were gifted to me but opinions are my own.
If you have an almost 2 year old, then you may also find these articles interesting…
Toddlers, Twins and the challanges
Keeping toddlers cool in the heat
100 activities for toddlers at home
GO ON, PIN IT