Kenya's striking backdrop provides for Africa's most classic safari adventures and the Great Migration in the Maasai Mara is just breath-taking. Hearing the sounds of elephants trumpeting, whilst tucked beneath your safari tent, under a canopy of stars, and listening to a lion roar across the savanna is a once in a lifetime dream. Kenya has everything, it is why I love it. It is why I wanted to take a family holiday to Kenya.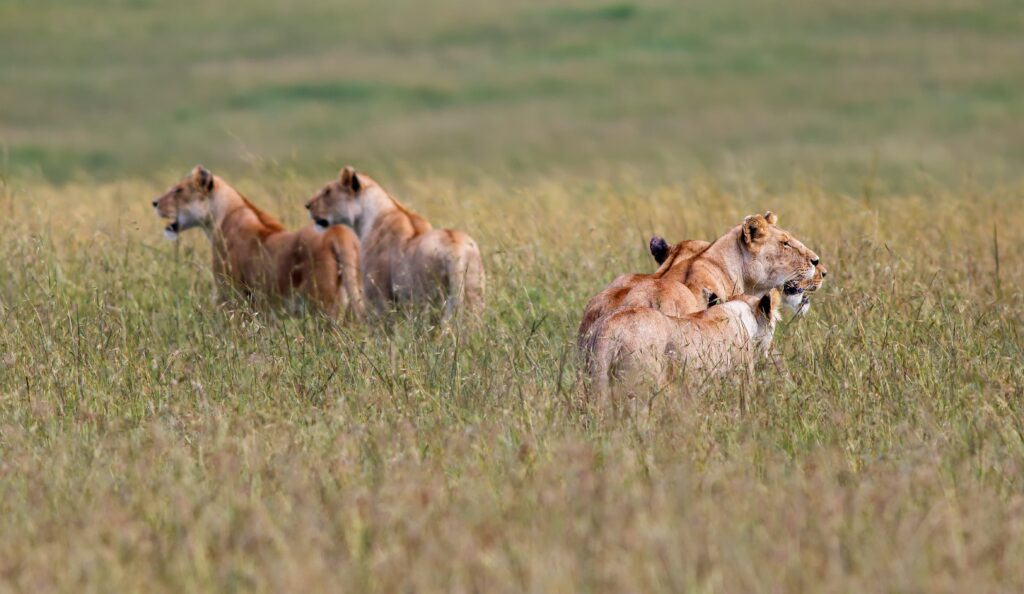 **This is a paid collaboration with e-Visa
As a child, we travelled a fair bit, mainly around the US, Disney and Europe. But when I started travelling on my own, Africa became a highlight. I have been travelling to Kenya for over 20 years and have made many visits and lifelong friends in that time. I think we can safely say that I am mad about Kenya. Touching down on the runway in Nairobi, always gives me goose bumps. Every time I feel like I have arrived back at my second home.
In 2012, I went on the most amazing cycling safari from Nairobi to Mombasa. 300km across this untouched, magical land, we saw nothing but the rich red soil and wildlife for days. I can honestly say it was the best experience of my life and ever since the day I landed back in the UK, I have craved to go back. But since having the girls, we felt we needed to wait a few years before we took them on their first family holiday to Kenya, to this amazing continent; Africa.  The first time we visited, the twins were 4, and Matilda was 18 months. A family holiday to Kenya, really is a trip of a lifetime.
Here are 6 reasons why Should take a Family to Kenya
Safari
The girls adore animals and going on safari is so much fun and a must for anyone visiting Kenya. Animals roaming freely, and watching these amazing creatures up close, all from the back of your jeep, it is about as close to nature as you can hope to be. From the flamingos on the shores of some of Kenya's great lakes to the big 5 – lions, leopard, elephants, buffalo, and rhino. I have seen them all.
The Great Migration – Masaai Mara
The migration is the most amazing sight you will ever see. There  are over 2 million wildebeest and zebra crossing the Mara River to get to the Serengeti.  The Maasai Mara remains Kenya's most famous game reserve and if you are visiting Kenya with family it really isn't one to miss – one day I will go back to see it.
Kenyan People & Lifestyle
Meeting the locals is often a highlight of my trip. I have many memories sat around the campfire laughing and listening to stories of how the Maasai live. The Maasai wear the most striking costume, are probably the best known tribe in Kenya. As a visitor, you can go to a traditional village in many areas of Kenya, where they will be welcomed and invited in to meet and learn about the people living there. Kenyans are proud of their country and culture.
Beautiful Beaches
Kenya's coast is beautiful. I have been several times and the beaches are gorgeous with white sand and the sea is often great for snorkelling and diving. There are many quaint little fishing villages to explore too with hardly any cars to be seen. It's just heaven and great for children after a long week on safari.
Friends
Since I made my first trip in 2003, I met a lovely family called the Angells, which is rather fitting. They welcomed us to stay whilst watching a polo match in the north of Kenya and ever since then, we have stayed in touch. Seeing each other as much as possible, watching each other's families grow and becoming Godparents to on another's children too. Thank goodness for social media!
It was with the Angells that I did the cycling safari as it is their family business – Activity Safaris. If this is something that inspires you, do get in touch with them and I can assure you, that you would be welcomed with open arms. (and I haven't been paid to say this!)
Find their link here  – Activity Safaris 
Getting A Visa is Simple
You do need a Kenya visa to go to Kenya but the process is very simple. The easiest way to apply is to submit your application online, through the e-visa website. You do not need to visit the Kenya embassy. You can check all of the visa requirements online, but he cost is £74.95 per person (Persons over 15 only).
You can apply for your visa 7 days a week. You need to apply at least 7 days before you are due to travel, but I would advise submitting your application at least 14 days prior because you cannot travel without one.
To help guide you on your travels with children, I have also written these few guides to help you.
GO ON, PIN IT!