As exciting as going on a trip is for a family, your children will often need a little bit of extra entertainment, especially if you are going on a journey where they may be sat in one place for a while. There are plenty of travel toys for kids to keep the children busy whilst on the move. You will obviously still get asked the usual question of: "are we there yet?" but at least these ideas will occupy the young ones during your trip and whilst you are travelling.
** This is a paid post in collaboration with Learning Resources
Here are some of our picks of travel toys for kids:
The interactive Big Feelings Pineapple has 26 different pieces that the kids can use to build expressions that also help to teach young children about how emotions and facial expressions show what people are feeling. The pineapple has two sides and is ideal for building opposites – try building a happy face on one side and a sad face on the other and compare the two.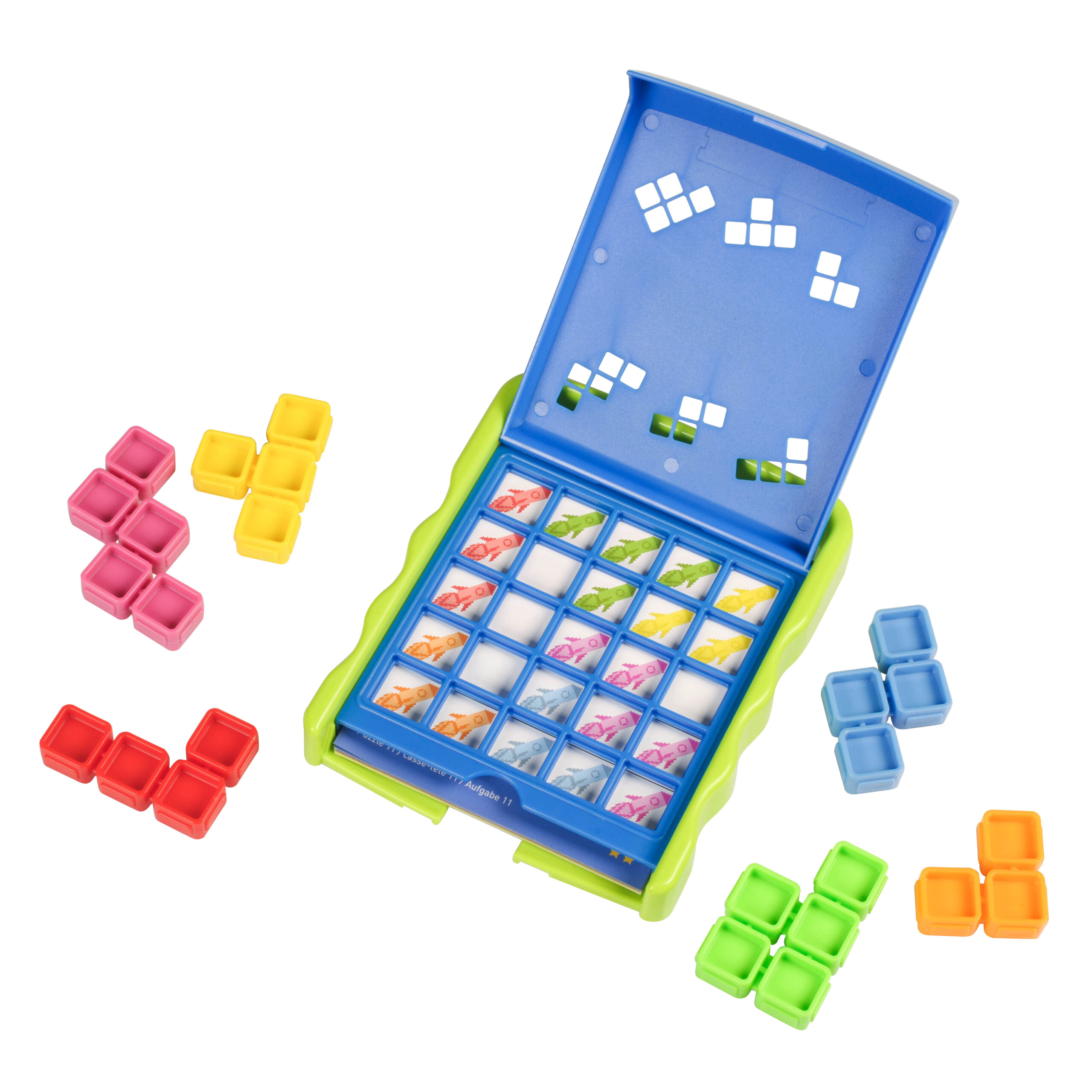 The perfect travel toys for kids. Based on the award-winning Kanoodle series of logic puzzle games for kids, Kanoodle Jr. offers on-the-go spatial-reasoning fun with simple-to-follow instructions and large puzzle pieces, which are perfect for little hands. Kanoodle Jr. includes 60 puzzles which will challenge their young minds – that easily slide into the Kanoodle Jr. board for solo play. This is the perfect game for kids aged 4-7 years.
The children can enjoy lots of creative fun with Colour By Playfoam Dragon. Use the tactile Playfoam and squish it into the canvas of this dragon themed craft kit to create a colourful masterpiece, this can then be scooped out and reused many times. Playfoam never dries out so the squishing fun never ends.
A great travel toys for kids – Learning to spell simple words is made into fun with these 3 Letter Word colourful puzzles. Ideal for preschoolers, each of the 20 puzzles features a colourful picture and a corresponding three-letter word. The puzzle pieces all have uniquely shaped joining pieces, so there's only one right way to assemble them. This helps children self-correct and guides independent discovery and learning.
Children will get addicted to this Colour Cube Puzzle Game as they develop their colour recognition and matching skills. There are 40 colourful tiles and the kids need to match as many colours as they can when placing the game tiles. This games can provide fun for the whole family to join in with.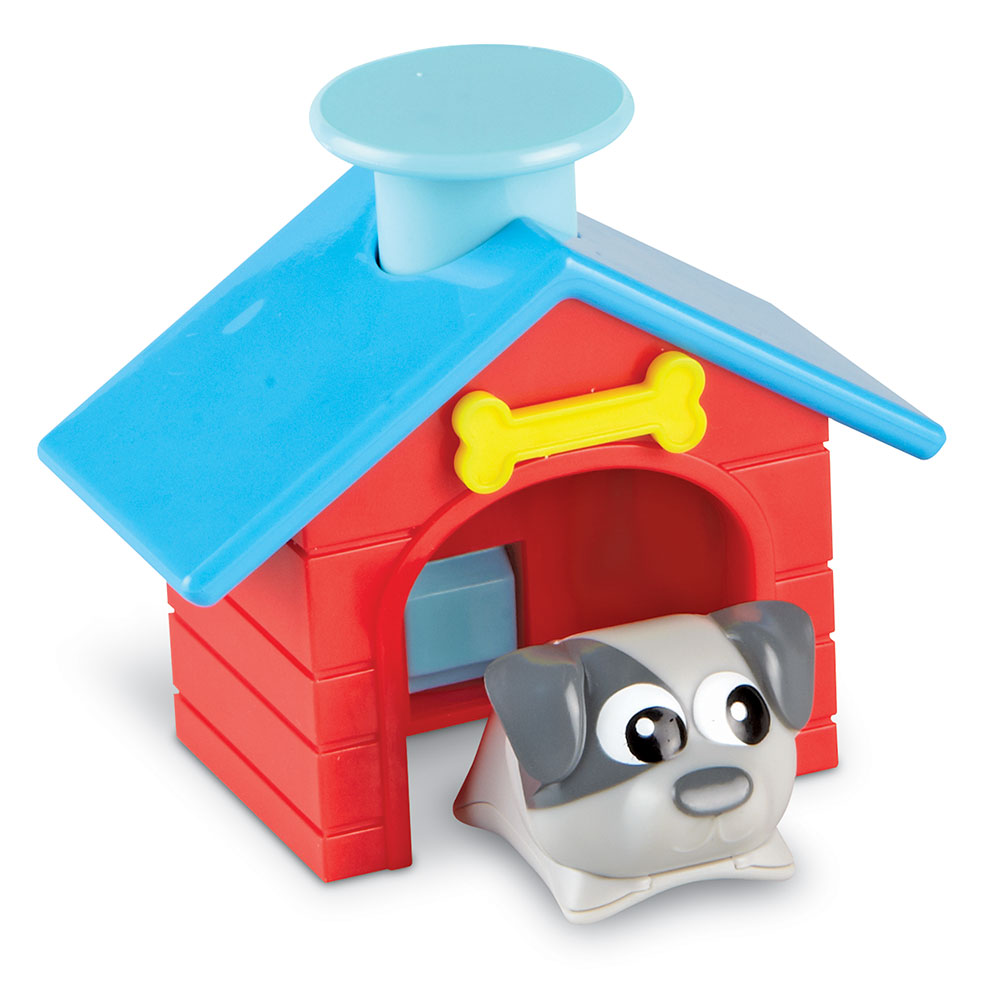 Zing the Dog is the quick-moving puppy pal of award-winning from Coding Critters coding toys. With the help of his fun launcher house, Zing introduces kids to early STEM learning through play. As children launch Zing from his house, they learn about concepts including cause and effect, force and motion, and angles. Launch Zing from his launcher house and watch him go!
Learning numbers and early counting skills is fun with these colourful, durable counting puzzles. Each two-piece puzzle has pictures and a corresponding number that need to be matched and joined. Every puzzle has uniquely shaped joining pieces so there's only one right answer. This lets young children self-correct as they play and learn. The box contains 25 puzzles to enjoy.
The Trace & Learn Writing Activity Set encourages children to develop a variety of early skills with this portable activity set for drawing and writing. They can simply slide an activity card into the board and then trace what they see on to the wipe-clean pocket. The board features a carry handle for easy transportation.
Everybody loves a fidget toy (even adults). You can fiddle, fidget, pop, and squish with the toys in this high-quality pack for kids. There are 8 satisfying fidget toys that have been chosen by learning experts to help children pay attention and focus. Toys in this fun play kit can be used to help children manage anxiety too. Use this fidget toys bundle in the classroom or at home to keep little hands busy and playing. There are so many ways to play with this fidget toy bundle. It includes 2 glow sticks, 1 Sensory Fidget Tube, 1 Playfoam Jumbo Pod, Link n Learn Chain link (100 pieces), 1 rainbow coil spring, PopCubes snap-together cubes (20 pieces), 1 globe stress ball and 2 marbleised jumping poppers.
Hopefully this post has provided you with some inspiration for keeping the kids entertained whilst you are travelling? Do you have any go-to toys or games for the kids that you use on your travels?