Has it ever crossed your mind to take a family holiday in Holland? No, it hadn't mine either until I came across a company called Little Clogs Holidays on Facebook. They were advertising a farm stay in Holland, and it just jumped out at me to take a look. I didn't realise there was even such a thing as 'child friendly holidays in Holland!'
We all know how much the girls love animals and how much fun we had staying on a farm last year in Devon, so this year I made it my mission to find another holiday just as good and I think I may have found it.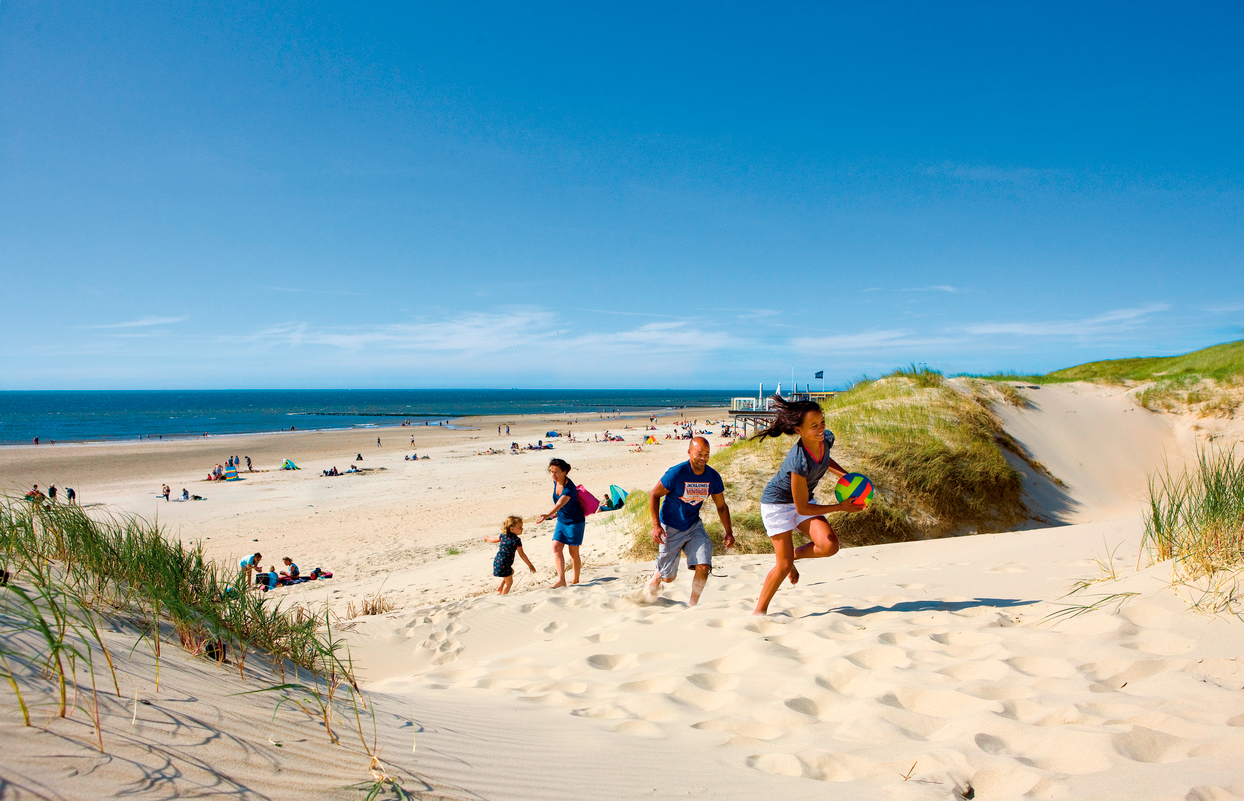 Before I knew it I had spent over an hour on the internet looking through the Little Clogs website super excited by what I was finding and actually considering a child friendly holiday in Holland. All the holidays advertised were aimed at younger children, with excellent facilities for the under 5's. There was real variety and so much choice.
Little Clogs Holidays was set up by Laura and Jane, two mums of young children. One a travel specialist and the other a teacher in Holland. Little Clogs' holidays are hand-picked specifically for families with babies and toddlers, although that isn't saying that they aren't suitable for older children too because they are. They offer somewhere different to go on a child friendly holidays in Holland and reveal the hidden secrets of these unique holiday destinations.
Why are Little Clogs Holidays so perfect for younger families?
The European holiday park concept is not that well known in the UK but it provides an easy, accessible and affordable child friendly holidays in Holland for young families: warm toddler pools and indoor and outdoor play areas together with luxurious bungalow, lodge or villa accommodation in the middle of nature, and with the famous cities a short drive away. Almost all of the holiday parks even have baby or children's themed bungalows with extra features such as toys and games, children's cutlery and crockery, play pens and baby rockers and many safety features. The Hof Van Saksen resort offer the Newborn farmhouses which are 2 bedroom farmhouses for families of 4 and come with extra baby features such a bottle warmer, baby video monitor, swinging cradle and Nuna babyleaf rocker.
These child friendly holidays in holland are the perfect kind of holidays and with plenty to do for older siblings too. Families can easily work around nap times and feeding schedules by either self-catering or enjoying some of the on-site restaurants. Holiday park holidays mean you can enjoy a family barbecue while watching rabbits hop around or listening to the chirping of the birds or the gentle hum of the waves.
So why visit Holland  – 7 reasons why child friendly holidays in Holland are just the best!
Close by and easy to get to: just a short flight, ferry or 35-minute tunnel crossing away.
One of the most child friendly countries in Europe and children are welcomed everywhere.
Home to Miffy
Small, varied and easy to get around. Wherever you decide to visit in Holland, you are never far from the main cities and attractions
Warm but not too hot in the summer. Temperatures sit around the mid 20s which is perfect beach weather.
They have some of the widest, sandiest and cleanest beaches in Europe.
Efteling, the fairytale theme park in Holland is just one of the many attractions.
With exploration and discovery at the heart of the Little Clogs Holidays brand, babies and toddlers can discover some of the best of what this part of Europe has to offer: from toddler friendly theme parks, water parks and zoos to magical woodland trails, sand dunes and playgrounds on the beach. A great way to make memories as a family – It is definitely worth considering these child friendly holidays in Holland.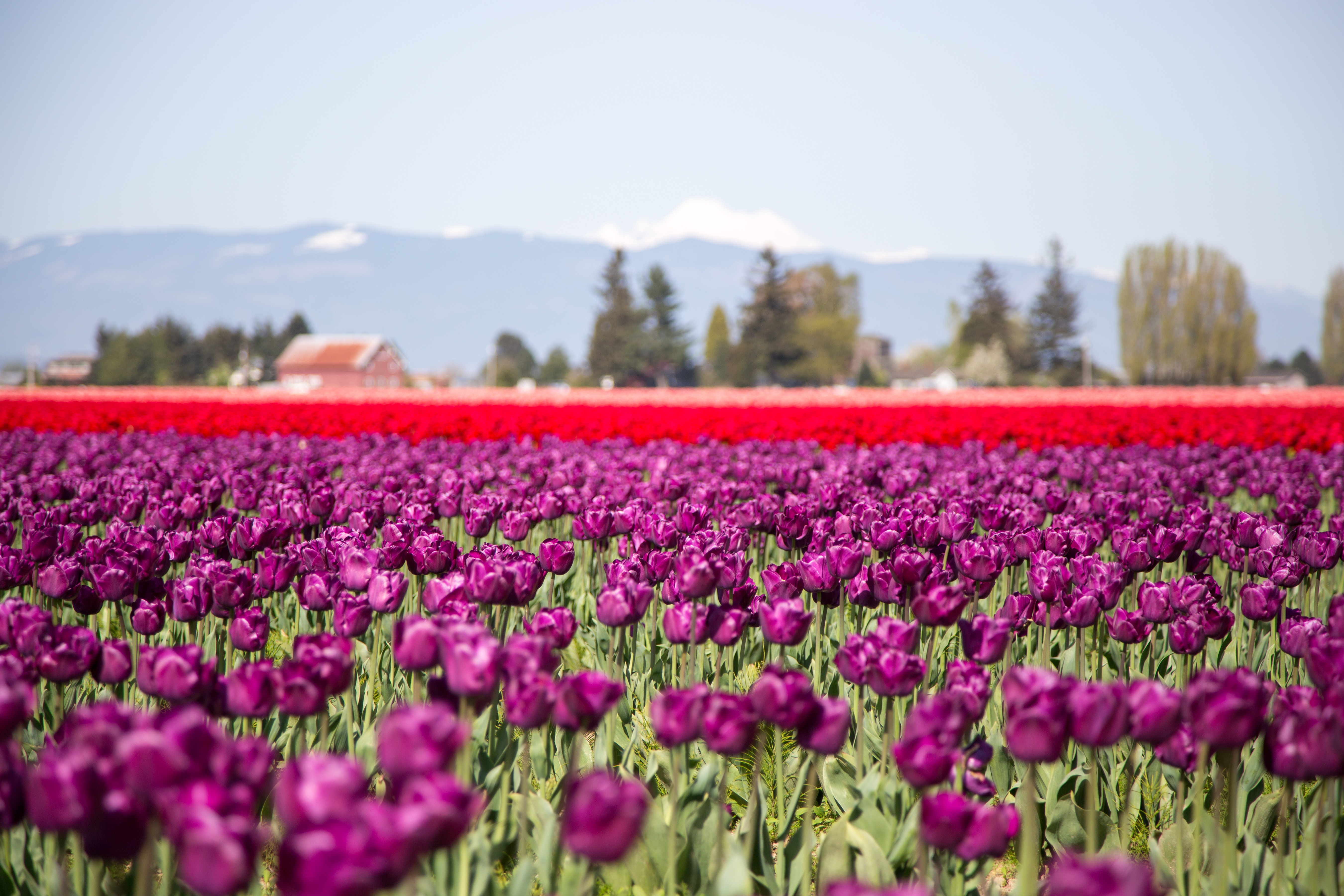 7 of the Best child friendly holidays in Holland Recommended by Little Clogs
So are you liking the sound of Holland so far? Sounds awesome doesn't it. To tempt you just that little bit more, Little Clogs have selected their favourite 7 Child friendly holidays in Holland for you to take a look at!
A luxurious setting with endless fun for the whole family!
Sun-soaked terraces to spacious lawns and a beautiful large lake with a sandy beach.
The large indoor complex houses a spacious soft play area with ball pools, slides and lots of things to climb on!
The heated indoor and outdoor pools have fantastic toddler exploration pools with little slides and jets and toys to splash about with.
The Hof Van Saksen beach area has a wonderful large playground and play boat and inflatable jumping pillow to play on! If you would prefer to spend a longer period lakeside then the beach hut has parasols which can be borrowed free of charge.
The Al Fresco restaurant invites children up to the age of 3 to eat for free and there is a children's play area within the restaurant.
The accommodation area is well designed and the houses all have a lot of space around them. There are even little playgrounds where children can come and play alongside their neighbours and you can view them from your garden area.
There is a variety of accommodation available which include detached, thatched roofed farm house types ranging from comfort to extra luxury, starting at 2 bedrooms and going all the way up to 12 bedrooms!
All the farmhouses are baby and toddler friendly. However you can also book one of their themed children' farmhouses which come with additional features such as baby baths, changing tables, potty and toilet training seat, children's crockery and cutlery, and a selection of toys and play equipment. They also have a children's play room/bedroom. Children's farmhouses come with either 3 or 4 bedrooms.
The also offer the Newborn farmhouses which are 2 bedroom farmhouses for families of 4 and come with extra baby features such a bottle warmer, baby video monitor, swinging cradle and Nuna Leaf baby rocker.
These units also come with toddler crockery and cutlery as well as a potty and toilet seat.
Relaxation and lakeside fun for babies, toddlers and the whole family!
Landal Landgoed 't Loo is centred around a huge recreational lake and beach, complete with zip wire. Here you will find plenty of space to play, relax and your children can explore the air trampoline and playground.
The lake is surrounded by some of the holiday bungalows.
You can hire a wide variety of bikes on the park which include child and parent tandems, family bikes and children's bikes.
At the edge of the lake you will also find the Park Plaza which is the central hub for activities, recreation and dining. It is here that you will also find the swimming pool which has a separate little pool with slide for toddlers.
There is a great indoor play area with ropes to climb, a ball pool and more.
The two level Plaza also offers indoor bowling, a soft play area and a range of shops including a mini-market.
There is a good choice of restaurants and take-aways which boasts a magnificent terrace overlooking the beach and lake.
Landgoed't Loo has a selection of 2, 3 and 4 bedroom detached bungalows available which is set over 2 levels.
Each type of accommodation is detached and set amongst its own garden with terrace and garden furniture.
Cots and highchairs are available on request and stairgates are provided at the top of the stairs for extra safety.
Duinrell
Fun and relaxation for all the family with easy access to beaches, villages, woodland and the airport!
Duinrell holiday and theme park is located in the beautiful village of Wassenaar. It is set in extensive woodland yet is just around the corner from the beautiful coastline of Wassenaarseslag.
The park itself includes a theme park and water park. The theme park is free to anyone staying on Duinrell and the pool complex is free if you stay in Duinrell accommodation
The Park Plaza is where you will find a range of restaurants and a snack bar/take away, a large mini-market, an Irish pub and a roof top bar and lounge.
The kids' disco with its Duinrell songs are a big hit.
The Tikibadis a huge indoor water complex which includes 16 thrilling water slides. Within the pool there are play pens and seating areas and even a snack bar serving hot and cold refreshments. There is also a toddler water park for children under 120cm, with a wide range of exploratory activities, fountains, slides, water canons and a lovely heated pool area.
Wassenaar is a beautiful picturesque village to visit and literally begins on the doorstep to the park. Walk along its beautiful cobbled streets and pedestrianised shopping streets and soak up some Dutch culture along the way.
Duinrell offers a variety of accommodation which includes three types of Duingalow (bungalows). These all include entrance to the indoor and outdoor pool complex.
It is possible to add a cot and high chair to your accommodation at the time of booking Duingalows or Lodge tents. There is a small charge for this service.
A paradise for little farmers!
BoeBaDoe has transformed itself into a place of interactive learning and play where children never get bored!
Many animals can be found on the farm including cows, horses, donkeys, pigs, goats, hens, rabbits and kittens to keep them company!
Children will learn where milk and eggs come from and can also take part in creative workshops where they can make their own yummy pancakes. They can also pick their own vegetables in the farm garden and help mum and dad with dinner.
Little ones will not tire of running around in all the open space, jumping on the hay bales, building huts, playing in the mud kitchen and on the go-karts, jumping on the trampoline and swinging on the swings
There are four types of accommodation to choose from at BoeBaDoe Farm. Safari tents, ranch tents, lodge tents, and barn tents all of which cater for 4-6 people.
Baby beds, high chairs and a changing mat can be reserved at a small extra charge at the time of booking.
A perfect combination of woodland, water, safari park and attraction park!
What makes Beekse Bergen unique is not only its setting in unspoilt nature with a large swimming lake, sandy lake beach, indoor jungle pool and the fantastic and extensive toddler friendly "Speelland" play area, but the fact that it is adjoining the biggest safari park in the Netherlands.
Beekse Bergen is a large park with little play areas dotted throughout, plenty of trees to hide behind and lots of sandy areas to play on!
Its sandy lake beach can be used for relaxing or playing or simply watching the boat and taking in the nature!
The indoor pool area has a separate toddler pool with its own little slide and a monkey and crocodile to splash about with!
Another perk about staying in a bungalow at Beekse Bergen is you get free unlimited access to not only the safari park and the Speelland play zone but also to several other local attractions including some toddler friendly zoos and an indoor pool complex.
All of Beekse Bergen's accommodation is on one level so you don't have to worry about stairs. If you choose a children's Jungalow or Safari Lodge you get the added features of games and toys as well as being fenced off outside. The cupboard doors also all have safety catches. Cots and highchairs can be provided in all accommodations (there is a small charge for a highchair unless you book a kids' jungalow or kids' lodge).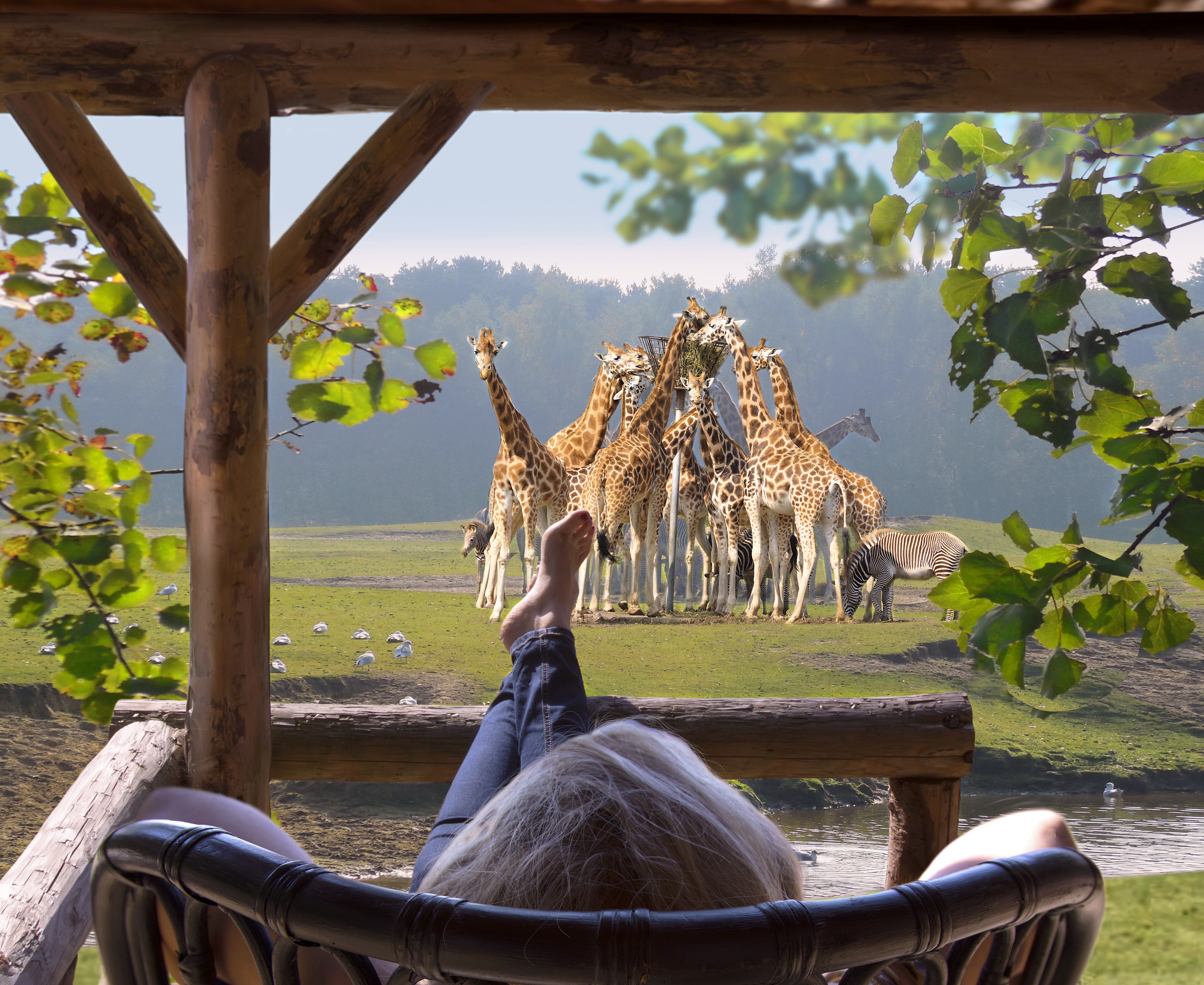 Where the magic continues once Efteling theme park has closed for the night!
Efteling Bosrijk is situated among matured woodland and surrounds a lake.
In the middle of this lake you will find the magical home of The Sandman which is beautifully lit up in the evenings with subtle colourful lighting and the location for bedtime stories which are told by The Sandman and other Efteling fairytale characters most evenings
In the park you will find a little store and a restaurant where you may just get a surprise when one of your favourite Efteling fairytale characters turns up to say hello. There is a convenient children's activity corner located next to the restaurant too.
As a guest of Efteling accommodation you have exclusive entrance to the theme park 30 minutes before the general public, where a selection of rides will be ready and waiting for you to enjoy. Staying at Bosrijk includes entrance to Efteling theme park on all days of your stay including arrival and departure days.
Accommodation is set in three beautiful environments. You can choose between the village square, being lakeside or within the woodlands. All are equally enticing and provide fantastic quality accommodation.
In the village square you will find perfect holiday houses set in a traditional style providing an authentic ambience. There are homes set in the matured woodland and you can also stay in holiday homes which are sympathetically set on the lake overlooking the beauty of this park. There are 3, 4 and 6 bedrooms available. Some houses also include a Jacuzzi and sauna. You can also stay in apartments either in the main village area or in woodland.
The swimming pool includes a baby and toddler pool
All accommodation includes a high chair and cot. In the holiday homes electrical sockets also have safety covers.
Features such as children's furniture and lowered cloakroom pegs are also included.
Wake up and fall asleep to the sound of the ocean!
Beach Resort Ooghduyne is located in Julianadorp aan Zee which is the most popular beach in the area.
But it isn't just beaches which catch the eye around here as when spring comes around the fields surrounding this area come into magnificent bloom with the colourful floral display that you come to expect from the Dutch.
There is an indoor pool with slide which is lit by fun lighting that children love to zoom down. For toddlers there's a quirky lighthouse slide too!
The playground area is set in its own giant sandpit or the indoor play area created from natural materials.
A full entertainment program is also available during school holidays.
Julianadorp is close to the island of Texel linked by a short ferry ride across the water. The trip is well worth it to see this relatively unknown island which was recently recognised as 3rd in the top 10 places to visit in Europe by The Lonely Planet.
Villas and apartments are available here.
Apartments offer 1 or 2 bedrooms and can sleep up to 4 people.
Villas come in a range of sizes from 1- 6 bedrooms and for larger family gatherings even 11 bedrooms sleeping 22 people.
There is also a choice of 3 or 4 bedroom children's villas accommodating from 6-8 people. There are a number of additional features that come with this accommodation. These include stair gates, electric socket covers, toys, a Swinx games computer, high chair and more. Providing all the safety and home comforts to make your stay even more relaxing and pleasurable with young children.
Twins and Travels in Holland
The above selection of parks is just a snippet of what Little Clogs has to offer in terms of holidays. You really must take some time to look at their website to get an even better taste of what Holland has to offer.
We went away with Little Clogs and stayed at Beeske Bergen. Do take a look at our Beekse Bergen review – we loved it!  It ticked all of our boxes for a family holiday with three under 4.
The service at Little Clogs has been 5 star. Although this is a hosted stay at Beeske Bergen, Laura at Little Clogs has taken the time to get to know us as a family and helped us choose the most suitable holiday for us. She can do that for you too! We are working on an itinerary so we get the most out of our week. There are just so many places to visit in Holland. We would highly recommend having a car. These are the rules for driving in Holland.
I have actually started making a list of all my Little Clogs favourites so I can start some more holiday planning soon. I just don't know which to try next. Will the girls enjoy the fun theme park and amazing toddler pools in Duinrell, or the magical, enchanting fairytale theme park in Efteling?  I can already see their faces light up here! But then you can't beat a beach holiday either can you. Holland's beaches are so natural and stunning, I could quite easily go right now – See just too much choice – so go on, take a look and see what you think!
Where would you go? 
Which one would you choose?
Let me know in the comments!
Prices for Little Clogs holidays starts at an amazing £234 per family which is based on a 6 night stay in May which makes it an extremely affordable holidays option.
For further information please click on any of the specific links above, or visit Little Clogs here!
GO ON, PIN IT!
** This is a sponsored post.