Travelling and spending time away from home is both relaxing for parents and also incredibly enlightening for children. The chance to see new cultures, experience exciting foods, a change of scenery and of course spending time with their family away from the pressures of school and work is always well received. It also helps our children to build and understand a multicultural view of the world we live in, something which they can't get from the classroom.
**This is a collaborative post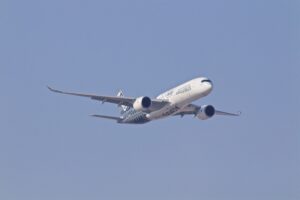 Travelling with your family certainly has its perks but it also requires a lot of planning and forward thinking. There's a lot to consider and deal with, especially when you're in a foreign country with little ones who are vulnerable and probably tired and cranky!
Safety is always the top priority for any parent, so, if you're planning on travelling with your children any time soon, check out these safety tips for travelling families.
Be wary of travel restrictions
Things are rather uncertain at the moment, and even the most well-planned holiday could be cancelled due to travel restrictions and COVID-19 safety fears. Knowing what to do if your break is cancelled will help, which is why credit fix has created a helpful infographic detailing your next steps and how you can get your money back. Click the link to find out more.
If you want to avoid disappointed faces, it's always best to be honest with your children and let them know that there is a chance that their vacation could be cancelled at the last minute. The better prepared you all are, the quicker everyone can bounce back!
Go through emergency procedures
It sounds drastic but even on holiday things can take a turn for the worst. So, if your children become separated from you, get lost, get hurt or find themselves in trouble, knowing what to do in an emergency situation could keep them safe and even save their lives.
If they get lost, they should know to find a police officer or find another family with children and ask for help. Not to talk to strangers or get into a stranger's car. All of the same safety measures you'd have in place back home should apply on vacation, just remind them before and during your travels.
Pack a first aid kit
Grazed knees, poorly tummies, travel sickness and mosquito bites. When travelling with little ones, a small first aid kit should always be in your suitcase and day bag. Plasters, bandages, pain relief medicines, creams and ointments, or even a thermometer. You should also have the name and location of the nearest hospital and pharmacy written down in case of an emergency.
And finally, make sure your accommodation is safe
When you arrive at your destination, it's easy to get swept up in the excitement of it all. However, you should dedicate some time to ensuring your accommodation is childproof. Do all the doors and windows lock properly? Are the electrical outlets safe? Are there dangerously long blind cords? And if you have a balcony, how safe is it? If you're dissatisfied with your accommodation and you think safety is compromised, then speak with the hotel staff immediately.