With the travel drought that has pervaded the world in the past few years, there's been a resurgence of thrill-seeking explorers looking to embark on a journey of some sort. One such journey that people have been itching to take is a road trip across the country. It's not hard to see the appeal of a road trip. For one, it allows you to immerse yourself in your surroundings. Secondly, you also get the liberty to pick your route, destination, and pacing. There are many ways you can reduce your carbon footprint and become a more sustainable traveller.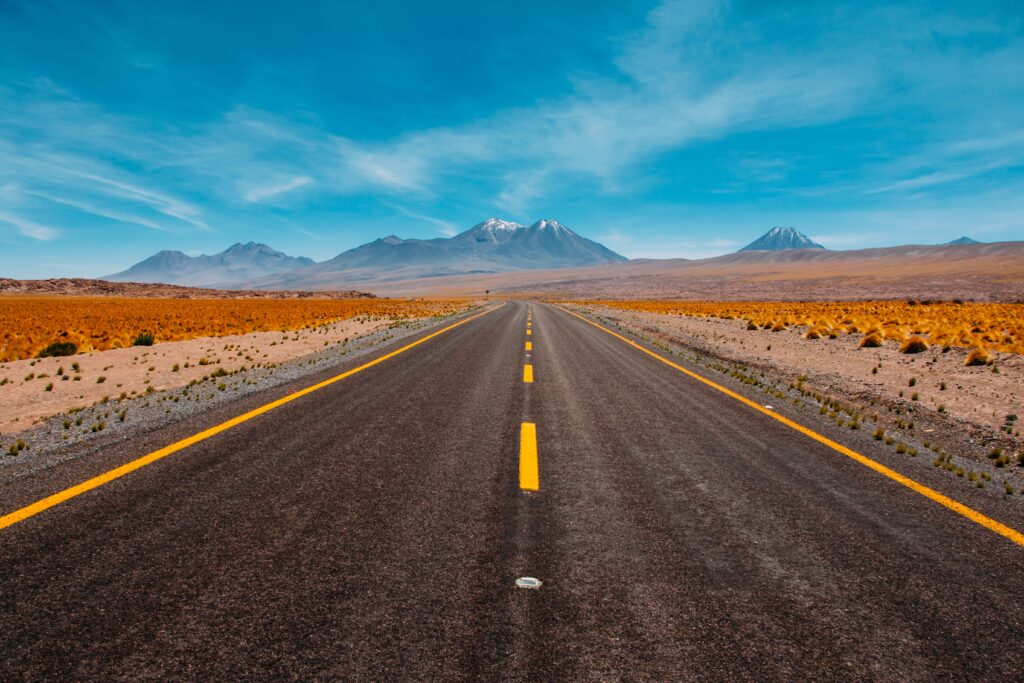 **This is a collaborative post
Here are eight tips on how to go on an eco-friendly road trip!
1) Choose a Fuel-Efficient Vehicle
Your vehicle of choice is one of the most important things that can affect your trip's sustainability. As such, choose your rig wisely.
As a start, pick cars with a high kilometres per litre rating, as these cars tend to be the most efficient when it comes to saving on gas.
An even better choice is to use hybrid or electric vehicles. These cars use electric batteries rather than petrol, making them highly sustainable options for road trips.
Just be sure that you have insurance coverage such as ROLLiN' electric car insurance coverage for your vehicle.
2) Pack Smart and Light
What you bring with you can also influence how much waste you end up producing.
That is why it's best to be mindful of the things you bring with you. No, that doesn't mean you should fill your backpack to the brim with niche items that you're not likely going to use.
Instead, focus on bringing items that can be reused or reduce your chances of producing excess waste.
Examples of this are eco-friendly travel essentials like water containers, utensils, and organic shopping bags. These items help reduce your waste, making for a more sustainable road trip.
3) Stay at Eco-Friendly Hotels or Hostels
Some accommodations are endowed with certifications that show that they are eco-friendly.
Use that label to your advantage by booking hotels or hostels that practise clean and green operations, particularly if you're not planning to use a tent or camp in your car the entire time.
One such label that you can use to find eco-friendly accommodation is the Leadership in Energy and Environmental Design (LEED) certification. This certificate requires hotels to meet requirements for waste reduction, energy efficiency, water saving, and more.
If a hotel has this certification, or other green certifications like Green Key and EarthCheck, you can rest easy knowing that the hotel you're staying in cares about Mother Earth.
4) Plan Your Route Efficiently
Petrol is the biggest culprit when it comes to emissions and waste byproducts during road trips.
As such, to make sure your road trip stays eco-friendly, research your destinations and plan your route with the intent to decrease gas consumption as much as possible.
You can do this by efficiently routing your road trip to cover as little distance as possible while checking off all your destinations. You can also consider avoiding areas where there's a high tendency for traffic jams and congestion.
If you're travelling with friends, try to minimise the number of cars on the road by using a big and fuel-efficient campervan. This way, you can decrease both congestion and fuel exhaust.
5) Consume A Sustainable Diet
The production and manufacturing processes of different food products require varying levels of resources.
In each level of production, there's an associated volume of waste involved—whether it be from vehicular emissions from transporting the goods or water and liquids used during production.
If you want to remain sustainable, it's best to choose a product that has as little in-between processes as much as possible.
Getting food in their organic and natural state—which is usually locally sourced produce, meat, and poultry—is by far the best way to eat sustainably during road trips.
Plus, you get to try the local cuisine of the area you're visiting, which can add to the immersion of your road trip.
6) Avoid Using Single-Use Plastics
As convenient as they are, plastics take years—if not centuries—to decompose.
And even once such a time has passed, the long-term effects of plastic in its various phases of deterioration to organic life can't be understated.
Like most harmful things, the best way to mitigate plastic's harms is by reducing your consumption of it entirely. If you take out food or buy things in retail shops, use a tote bag to carry your stuff instead of plastic.
This, in turn, can help reduce your environmental impact and help Mother Earth stomach your road trip.
7) Encourage Your Passengers To Be Sustainable
Decreasing your carbon footprint is a great first step, don't get us wrong. That said, it's much more commendable if you can influence other passengers to do the same.
Whether you're bringing along your friends, family, or a band of strangers, inform them of your intent to keep the road trip as green as possible.
If they're enthusiastic about this movement, great! Give them some tips and guidance on how to stay green and sustainable while on the move.
And even if they don't express the same enthusiasm as you, at least they'll be aware of your intent to travel with eco-sustainability in mind.
8) Employ Eco-Friendly Driving Habits
Realistically speaking, not everyone has the money to buy an electric vehicle from the getgo. And if you're using a gas-guzzler, it's no secret that a campervan and RV are notorious for consuming fuel.
While unavoidable (unless you use EVs), you can control how you drive to ensure that you're limiting the volume of exhaust your car produces throughout the trip.
One way you can do this is by reducing car idle time. If you are parked somewhere and have to go out of the car, consider turning off the vehicle to avoid unnecessary exhaust consumption.
Furthermore, driving at a steady pace while simultaneously minimising sudden stops and starts can also help reduce overconsumption of fuel.
If you consistently follow these habits, you can make a big difference to the environment by making your trip more sustainable.