Father Christmas Events in Essex
With Christmas fast approaching, there seems to be a lot of Father Christmas events in Essex and Christmas Markets in Essex this year! How will he get all the presents ready in time for the big day?! This year there are plenty of opportunities to go to Christmas events in Essex and we have put together a guide about some of the very best experiences you can take your little ones too.
If you are looking elsewhere, there are some great ideas here for Christmas events in Norfolk and Christmas events in Lancashire.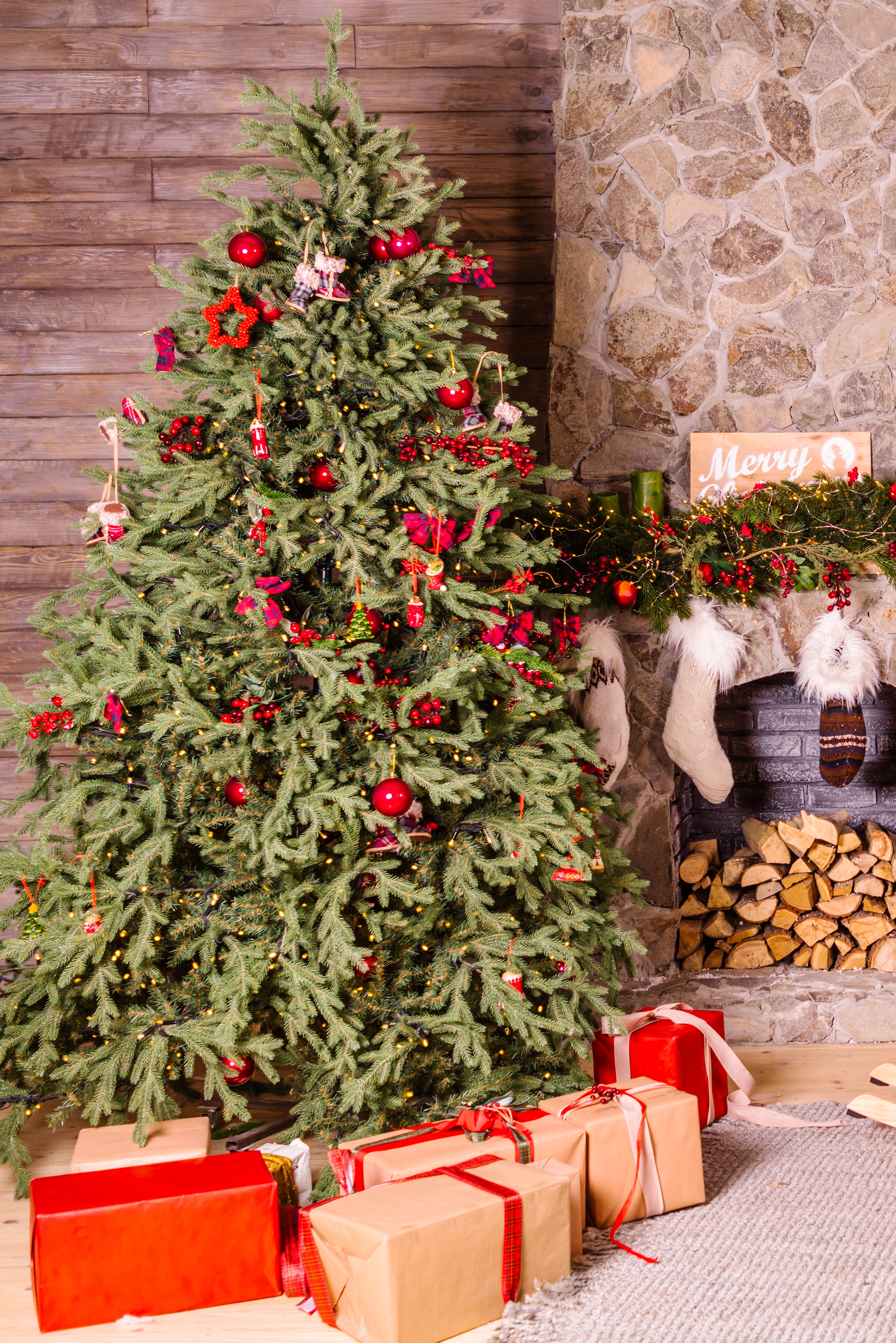 The Best Father Christmas Events in Essex
NEVENDON MANOR – An Elf's Wish
Nevendon Manor, Borwick Lane, Wickford. Essex SS12 0QA
A magical adaptation of a traditional Father Christmas story. You will embark on a unique trail around the grounds of Nevedon Manor guided by their resident clumsy elf 'Brumble', who needs your help to make a Christmas wish come true. You will, no doubt bump into plenty of quirky characters along the way (perhaps even the big man himself!) as you discover that there's more to Christmas than just presents and Turkey! It's one of the best Father Christmas events in Essex!
When is it?
TBC
How much is it?
£18.50 – £29.95 depending on the date you go.
MARSH FARM– The Father Christmas Experience
Marsh Farm, Marsh Farm Rd, South Woodham, Ferrers, CM3 5WP
From passport control to entering Father Christmas' grotto, your children will certainly love the journey that lies ahead at Marsh Farm Father Christmas event.  With lots of wonderful surprises before entering Father Christmas' Grotto. They'll have to be checked on the Naughty or Nice list before meeting the real Father Christmas all the way from the North Pole. But the excitement doesn't end there! The children then enter the toy workshop to make a special furry friend take home. It's one of the best Father Christmas events in Essex!
When is it?
TBC
How much is it?
Prices vary depending on the date you book, the closer to Christmas the more expensive the tickets.
Child (non-member) From £25.50 to £52.00
Adult (non-member) From £12.95 to £21.50
Child (member) From £16.95 to £37.50
Adult (member) From £5.50 to £10.95
AUDLEY END MINIATURE RAILWAY, AUDLEY END
Audley End Miniature Railway, Audley End Road, Audley End Saffron Walden, Essex, CB11 4JB
Audley End Miniature Railway Christmas Special is a fun place to take our kids and even adults, it's perfect for the whole family. It is one of the best 1.5-mile ride you will ever experienced. You'd get the chance to see Teddies that relive in the woods. Explore their Tree Houses and see tiny fairies and elves. It's one of the best Father Christmas events in Essex!
When is it?
TBC
How much is it?
£11-£16 per person.
0-24 Months and Carers go free.
ADVENTURE ISLAND, SOUTHEND
Adventure Island, Western Esplanade, Southend on Sea, SS1 1EE
Adventure Island at Christmas is such a wonderful experience for children. You can see the grotto of "Christmasville" and get a chance to meet Santa in Adventure Wonderland.
When is it?
TBC
How much is it?
Non-pass holders:
Wonderland Entry (online) – £40
Wonderland Entry (on the day) – £50
Additional Adult – £10
CRESSING TEMPLE BARNS
Cressing Temple Barns, nr Braintree
Cressing Temple at Christmas is perfect for all the family, transporting visitors back to a time when they truly believed, and offering an authentic experience for children they'll remember forever. Magical Christmas at Cressing is a minimum 45-minute experience, a guided tour of small groups to meet Father Christmas, his reindeer and elves.
Visitors will be met by their cheeky tour leader elf and directed into 'Santa's Secret Room' to meet Father Christmas himself. Children will learn more about Father Christmas's naughty and nice list and meet his magical furry animal helpers, before taking it in turns to whisper their present list and have their photo taken by their parents.
When is it?
TBC
How much is it?
Tickets are £4 online or £5 on the gate.
Children and young people under the age of 18, who are accompanied by an adult, are free.
EPPING ONGAR RAILWAY  – Santa's Special Trains
Station Approach, Chipping Ongar, Ongar CM5 9BN
The experience starts at North Weald Station where you can get in the Christmas spirit looking at the festive food or sweet stalls and listen to our live brass band whilst adults can enjoy a free drink and Christmas treat! All children will receive a present from Santa aboard the train and entertainers will be around to keep you busy. The children will find time to write a letter for Santa or enter our drawing competition. When you return to North Weald there should be time to get a quick picture of the train with the big man himself.
When is it?
TBC
How much is it?
Standard fares for 2019 are £18.00 or £21.00 depending on day and time of the train. There is no premium for travelling on Christmas Eve.
Brunch or Breakfast with Santa at Hopefield Animal Sanctuary
Sawyer's Hall Farm, Sawyers Hall Lane, Brentwood, CM15 9BZ
Spend a special  brunch or breakfast with Santa surrounded by animals at Hopefield Animal Sanctuary this Christmas. Enjoy a mince pie and hot drink on arrival, take part in Christmas activities, a winter trail, meet with Santa plus take home a special gift & keepsake polaroid photo. General admission to the sanctuary too – So bring your wellies! It will be one of the best Father Christmas events in Essex!
Running every weekend between 19th November to 24th December.
Prices start at £30 per person
BERNARDS MINIATURE RAILWAY SANTA EXPRESS,  WEST HORNDON
Barnard's Miniature Railway, Barnards Farm, Brentwood Road, West Horndon, CM13 3LX
Father Christmas will again be visiting the BMR and handing out presents to good girls and boys. Good Mums and Dads get refreshments in the barn.
Once aboard, the train will make its way through woodland and over the Mardyke stream to the Belvedere Station, where Santa and his Elf will be waiting for you in his lodge. You will disembark here and each child will visit with Santa, collect a present and have time for that all important photo opportunity on Santa's 1902 De Dion.
When is it?
TBC
How much is it?
£16 per person plus booking fee
Babies (under 12 months) are free
COLCHESTER ZOO Magic of Christmas
Colchester Zoo, Maldon Rd, Colchester CO3 0SL
See Santa's beautiful reindeer in their stables, get crafty at the Elves' Workshop, hear our Christmas tale and enjoy some festive treats! PLUS all those who purchase a ticket to take part in this year's Santa Experience will also get to take home their very own 'Luna the Husky' soft toy!
When is it?
TBC
How much is it?
There are lots of different options so please take a look on their website for further info.
WHITE ELM Garden Centre Santa's Grotto
White Elm Road, Bicknacre, Chelmsford CM3 4LR England
A beautiful Garden Centre that allows you to get in touch with nature. Offers an indoor and outdoor spacious play area for your kids. The atmosphere is amazing and looks very vibrant to relax and unwind especially during Christmas. You'll be more exciting to see Santa's Grotto and you can enjoy breakfast with Santa!
When is it?
TBC
How much is it?
The grotto will be open from 5 to 8 pm, tickets are pre-booked only and available to book online only for £12.99 per child.
Breakfast with Santa Prices 2019
Child (2 and over) £15.99
Entry into the Petting Farm for Breakfast with Santa, plus a Grotto ticket to visit Santa and receive a quality present.
Adult (16 and over) £8.99
Entry into Petting Farm, breakfast bap & hot drink
Under 2's (Babies in arms free with paying siblings but no gift in a grotto) £10.99
Other Father Christmas Experiences
If you are looking to go out and about this festive season, then why not go one a Christmas adventure and take a look at the events in Scotland or head to the Midlands for Christmas. If you would rather see Father Christmas virtually this year, there are heaps of websites offering these experiences.
With Christmas in mind, you may like to take a look at some of our gift guides too!
If you have enjoyed this, then why not stay in touch with us Facebook to find out what we get up to this festive season!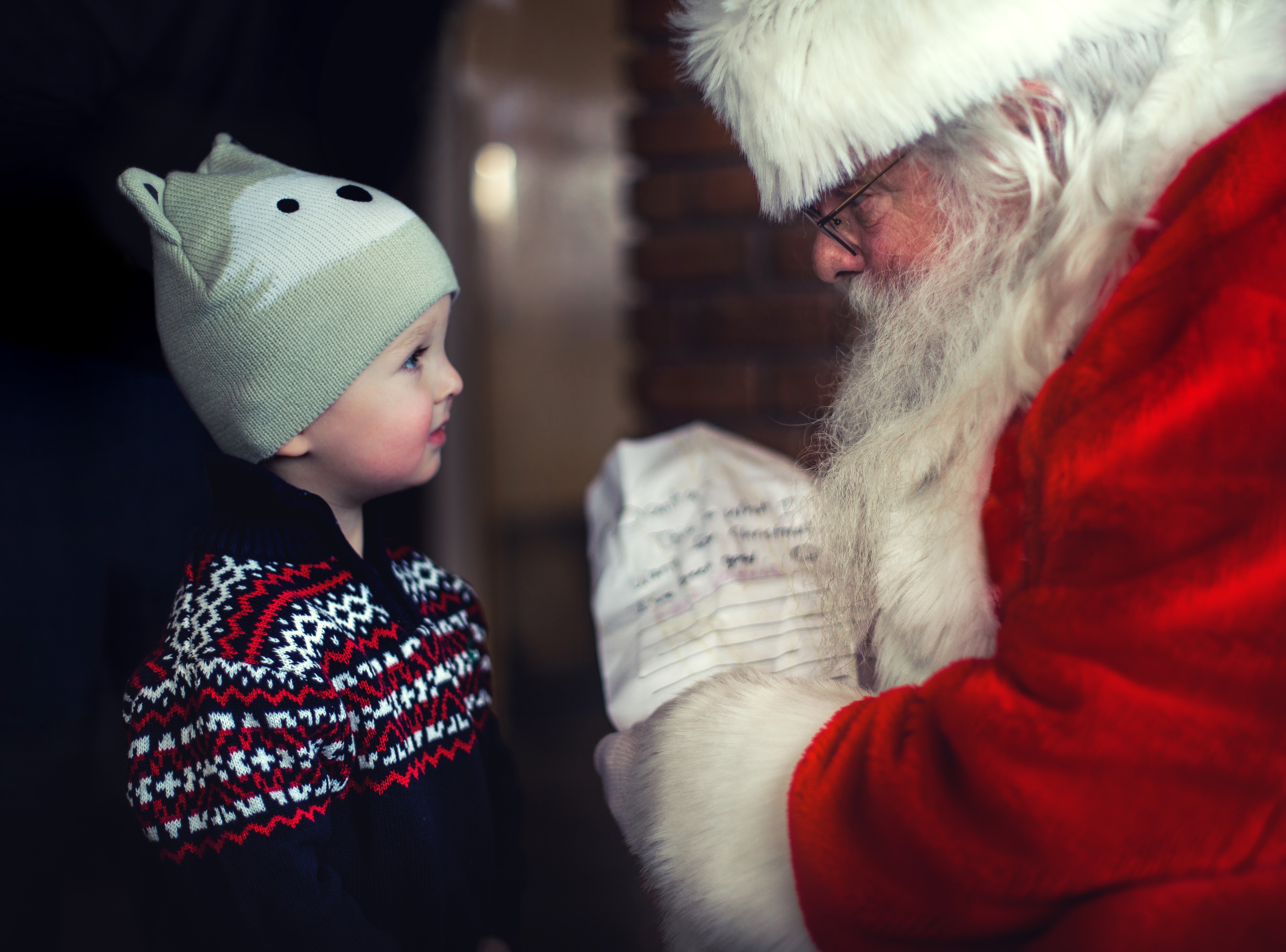 GO ON, PIN IT!