I know many people think visiting London with a toddler is the stuff of nightmares. That it should be left for older children, romantic getaways or a girls weekend away. However, just because they're little, it shouldn't put you off visiting this amazing city. There is so much you can do with a toddler in London to ensure both you and your little ones enjoy yourselves. There is so much to fit into a London itinerary, from a wealth of museums to the zoo and castles, London has plenty of offer families of all ranges. So pack for London and here are a just a few ideas of things to do in London with a toddler and a baby and a few London travel tips too.
London Zoo
London Zoo is located in a corner of Regent's Park and will thrill children of all ages, particularly toddlers. As the world's oldest scientific zoo, London Zoo houses 700 species of animals and has many exhibits including the Gorilla Kingdom, Land of the Lions, Tiger Territory and Penguin Beach. London Zoo is also easy to get to with no less than 3 tube stations within walking distance of Regent's Park. And with so much to see and do alongside the animals themselves, this will make for a great day out in London with a toddler and a baby.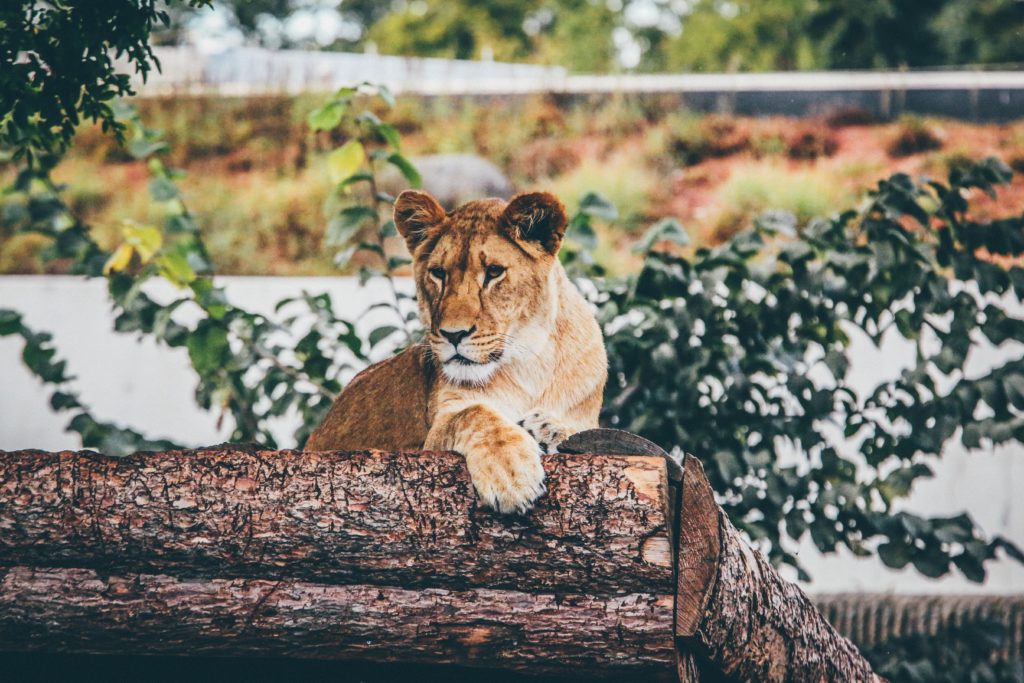 Sea Life London
Sea Life in Southbank was formerly known as the London Aquarium and is another attraction that will be a big hit with toddlers when visiting the capital. We have visited with our sonas a toddler and he thoroughly enjoyed it. From walking across the shark bridge at the entrance, to going in search of Nemo, toddlers will find something new and exciting at every turn. By far my favourite part of Sea Life London is the huge central tank that spans all three floors of the aquarium. Within it you will find manta rays, sharks, even turtles and taking centre stage are replica Easter Island heads. This is an attraction not to be missed in London with a toddler and a baby.
London Transport Museum
The London Transport Museum, based in Covent Garden, is somewhere I have been meaning to take my son but never quite got around to it. Opened in 1980 to exhibit a collection from London Transport, the exhibits have been expanded to cover all aspects of transport within London. From iconic red double decker buses to the recognisable London Underground tube carriages, there are many vehicles on display to capture the attention and imagination of toddlers who visit. It is a great way to discover how transportation has evolved in London and if your kids are fans of things like Thomas the Tank Engine or Chuggington, then I'm sure they'll enjoy the London Transport Museum.
HMS Belfast
This is one of my all-time favourite London attractions. HMS Belfast is a former Royal Navy Town-class light cruiser now permanently moored on the banks of the River Thames near Tower Bridge. She saw action in both World War Two and the Korean war and one of my uncles served on her during his time in the Royal Navy, something I only learned upon his death. I have visited HMS Belfast twice before having my son and know he would enjoy it should we get the chance to revisit her. You can see many areas of the ship including a shell room housing artillery shells for the guns to the sleeping quarters for the crew. You can take the helm in the Captain's chair and also visit the laundry room, dentists and sick bay. There is so much to explore on HMS Belfast that I'm sure toddlers will enjoy it.
Tower of London
No visit to London would be complete without visiting the Tower of London. We have visited the Tower of London many times and most recently with our toddler son before a trip to America. As a fan of castles, we knew he would enjoy the Tower of London and, by making the visit more interesting with a dragon hunting adventure, we weren't wrong. From Traitor's Gate, to the White Tower, and not forgetting the Crown Jewels, visiting the Tower of London with toddlers will easily fill a few hours of a day. There are a few cafes to stop for refreshments and gift shops, where we bought our son some knights and horses. Our son really enjoyed our visit to the Tower, especially when he finally found his own dragon on the top floor of the White Tower.
London Eye
If you think the London Eye isn't somewhere to bring a toddler, you are wrong. During our day out in London before heading to America on holiday, we visited the London Eyewith our then 3 year old son. I had been on the Eye a few months before but with a party of adults, so was unsure whether he would enjoy it. I need not have worried as he enjoyed the ride, looking out of the capsule and commenting on high we were getting, and checking out the boats on the water below us. It really does give you some of the best views in London. The interactive tablets also caught his attention and with a little help from mum he could spot some of the buildings that were shown on the tablet. The London Eye can easily be enjoyed with toddlers, but I would advise getting Fast Track tickets as no-one wants to queue for hours in London with a toddler. A visit to the London Eye can also be combined with a visit to Sea Life as they are both located on Southbank.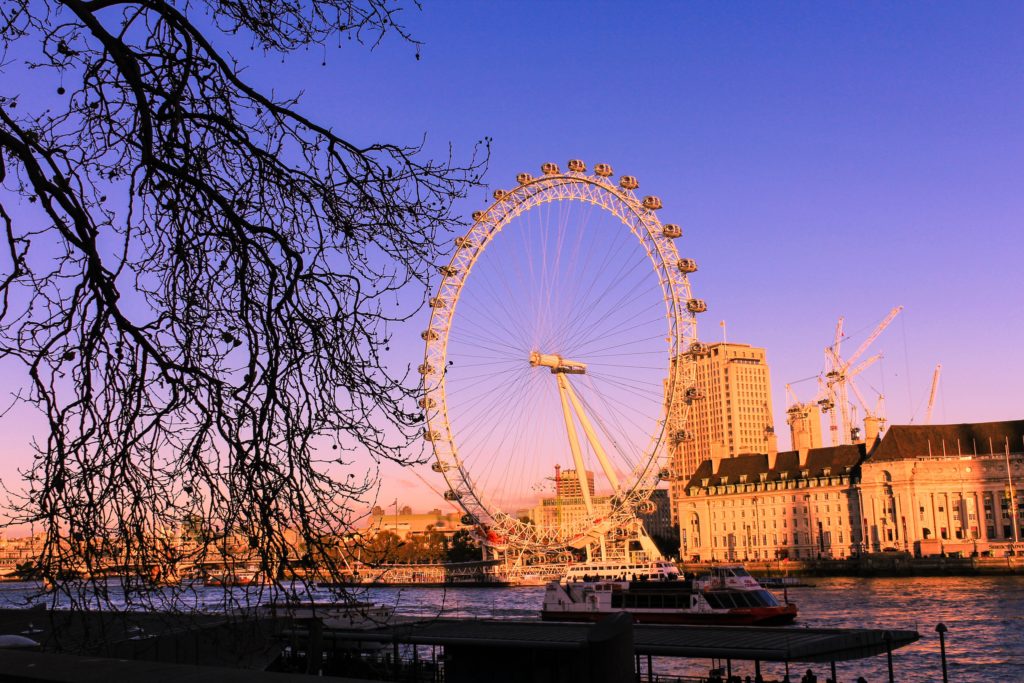 Tumbling Bay Playground
Next time we are in London, I'd love to visit Tumbling Bay Playground located in the Queen Elizabeth Olympic Park. Not only would it allow us adults to visit the Olympic Park, something we haven't done yet, but it would allow our son to have lots of fun. From interactive fountains to climbing walls, there is so much for toddlers and young kids to enjoy at Tumbling Bay Playground. There are plenty of traditional swings and slides alongside rock pools and sand pits, that you could find yourself there for hours or stuck trying to drag your toddler away. And, if you are there for a few hours, you can enjoy a cuppa while the kids play at the Timber Lodge, a community centre and café which serves fresh, home-cooked meals and plenty of drinks.
London Science Museum
Somewhere we visited before having kids, and somewhere I long to now revisit with our son, is the London Science Museum. With my background as a scientist this is my kind of place. Located in South Kensington, this is one of London's most popular attractions, welcoming over 3 million visitors annually. And I can vouch for how busy it gets. With exhibitions about space and engineering to maths and medicine, there are exhibits to capture the attention of everyone. There is also an IMAX cinema within the London Science Museum showing short films about a variety of subjects. And even better, the London Science Museum is free although donations are welcome to ensure the continuation of this amazing museum.
Kew Gardens
Despite visiting London many, many times I've never had the pleasure of visiting Kew Gardens. And on a nice day, I'd love to visit with our son. Kew Gardens is located in Southwest London and is a botanical garden with the largest and most diverse collections of plants in the world. With a spectacular Victorian glasshouse to garden areas of all varieties, Kew Gardens is somewhere toddlers will enjoy, particularly those who love the outdoors. There are family events, holiday activities and child-friendly places to explore, that you are bound to have a great visit in London with a toddler and a baby.
KidZania
This is one place I really, really want to take my son. Not only for his enjoyment, but I want to see it with my own eyes. If you haven't heard of KidZania, and you've got children, you're going to want to know about it. Located in Westfield Shopping Centre in Shepherd's Bush, KidZaniais an indoor city, run by kids. Although it is designed for ages 4-14, they do have a selection of activities for toddlers up to the age of 4. Children can work as doctors, firefighters, actors and more and they can 'earn' money to use for various other activities such as the climbing wall. Or they can open a bank account and get their own card, just like Mum and Dad. I've heard of both the London and Singapore KidZania and they sound like amazing places to bring toddlers and older children alike. This is definitely on our to-do list for next time we are in London with a toddler and a baby.
Harry Potter
High on the list of many children's (not to mention grown up's) wish lists is a ticket to one of the Warner Brothers Studio Tours for a tour of Harry Potter in London. There is private area for parents to feed complete with nursing chair and changing tables is located next to the Backlot Café. Hot water for heating up bottles can be provided within the Backlot Café.
These are by no means the only things to do in London with a toddler. There are numerous other free museums you can take them, such as the Museum of Childhood, and other attractions that might be of interest include the Wax Museum. Did you know there are also farms within London to visit with toddlers such as the Vauxhall City Farm? And of course, you could always take them to Hamleys for a treat.  There are plenty of child-friendly walks along south bank London too. The attractions I've chosen to highlight are either those we have visited with our son as a toddler or are those high on our London to-do list with him, even while he is still young. London has a wealth of places to visit with toddlers and you shouldn't put off visiting this great city just because of toddlers. They too can enjoy the city, so long as you take things a little slower and plan a few visits to places they can enjoy as children.
If you'd like to read what we have done in London with our son, you can read our 5 Things to Do in London with a Toddler in Tow. And if you are short on time, we had 36 Hours in London as a Family and packed lots in. It might give you some ideas of your own. And if you are looking for even more ideas, Clare has another 17 ideas – you will be sure to have a fun day out!
GO ON, PIN IT
GUEST POST
Cath is an Irish expat who now lives in Portugal with her husband and son. A former scientist, she gave up working when they emigrated south after 15 years in the UK. She is a family travel blogger and hopes that, through her blog, they will inspire more families to travel, especially with the toddlers in tow. As a family they love travelling and have started working their way through their family travel bucket list. Cath writes about their family travels and experiences on her blog Passports and Adventures.
Instagram– Facebook– Twitter– Pinterest