We love the hustle and bustle of visiting London – the excitement of riding the tube, seeing iconic landmarks and just people-watching and taking in the atmosphere. London is a very family-friendly city with plenty of activities and sights to see with a toddler in tow –  from beautiful parks and playgrounds to theatres, museums and attractions, you'll never be short of toddler-friendly activities in London. There's even some great family hotels in London to choose from.
We've put together a list of ideas of places to visit with your children to enjoy during your trip to the capital.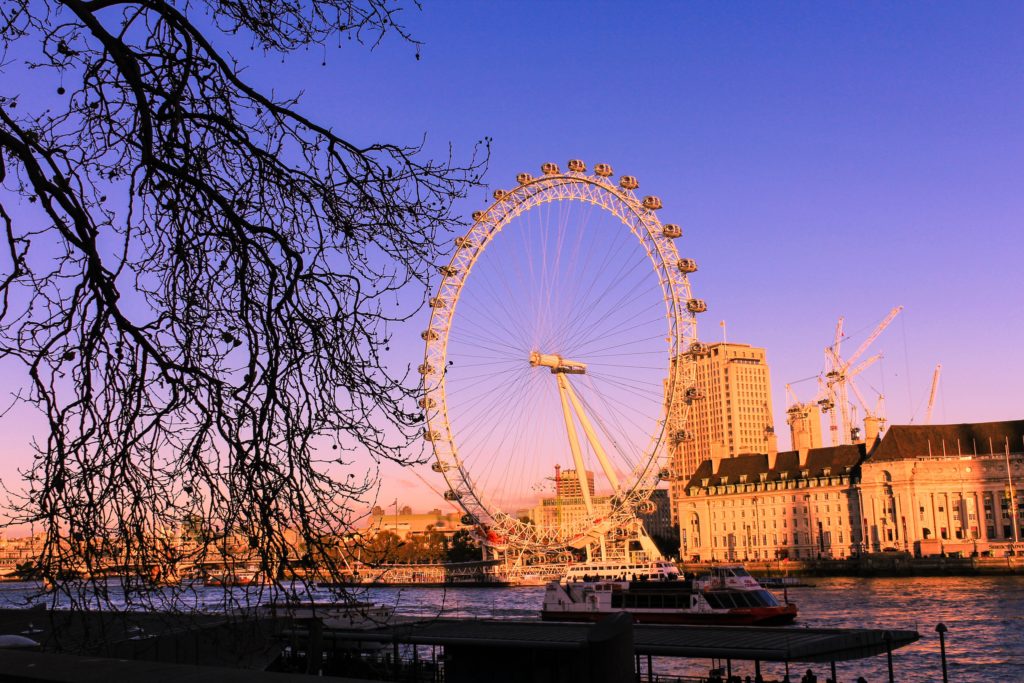 Things to do in London with a Toddler
I know many people think visiting London with a toddler is the stuff of nightmares. That it should be left for older children, romantic getaways or a girls weekend away. However, just because they're little, it shouldn't put you off visiting this amazing city. There is so much you can do with a toddler in London to ensure both you and your little ones enjoy yourselves. There is so much to fit into a London itinerary, from a wealth of London landmarks, and museums to the zoo and castles, London with a toddler has plenty of offer families of all ranges. So pack for London and here are a just a few ideas of things to do in London with a toddler and a baby and a few London travel tips too.
London Zoo
Outer Circle, Regent's Park, London, NW1 4RY
London Zoo is located in a corner of Regent's Park and will thrill children of all ages, particularly toddlers. As the world's oldest scientific zoo, London Zoo houses 700 species of animals and has many exhibits including the Gorilla Kingdom, Land of the Lions, Tiger Territory and Penguin Beach. London Zoo is also easy to get to with no less than 3 tube stations within walking distance of Regent's Park. And with so much to see and do alongside the animals themselves, this will make for a great day out in London with a toddler and a baby.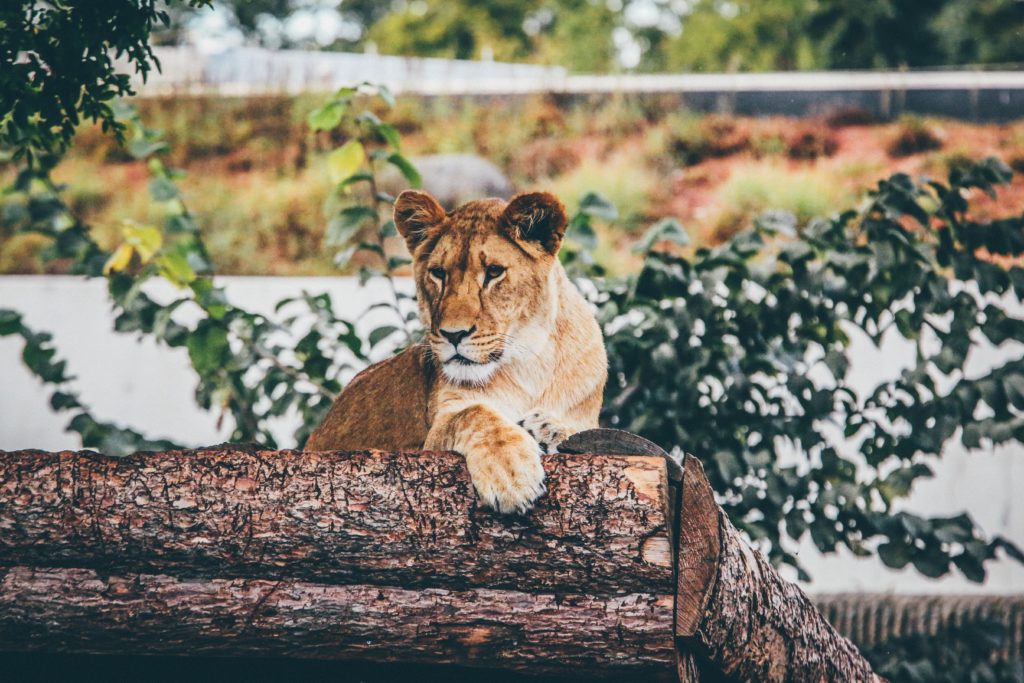 HMS Belfast
The Queen's Walk, London, SE1 2JH
This is one of my all-time favourite London attractions. HMS Belfast is a former Royal Navy Town-class light cruiser now permanently moored on the banks of the River Thames near Tower Bridge. She saw action in both World War Two and the Korean war and one of my uncles served on her during his time in the Royal Navy, something I only learned upon his death.
I have visited HMS Belfast twice before having my son and know he would enjoy it should we get the chance to revisit her. You can see many areas of the ship including a shell room housing artillery shells for the guns to the sleeping quarters for the crew. You can take the helm in the Captain's chair and also visit the laundry room, dentists and sick bay. There is so much to explore on HMS Belfast that I'm sure toddlers will enjoy it.
Tower of London
Tower of London, London, EC3N 4AB
No visit to London with a toddler would be complete without visiting the Tower of London. We have visited the Tower of London many times and most recently with our toddler son before a trip to America. As a fan of castles, we knew he would enjoy the Tower of London and, by making the visit more interesting with a dragon hunting adventure, we weren't wrong.
From Traitor's Gate, to the White Tower, and not forgetting the Crown Jewels, visiting the Tower of London with toddlers will easily fill a few hours of a day. There are a few cafes to stop for refreshments and gift shops, where we bought our son some knights and horses. Our son really enjoyed our visit to the Tower, especially when he finally found his own dragon on the top floor of the White Tower.
The London Eye
Westminster Bridge Road, London, SE1 7PB
If you think the London Eye isn't somewhere to bring a toddler, you are wrong. During our day out in London before heading to America on holiday, we visited the London Eye with our then 3 year old son. I had been on the Eye a few months before but with a party of adults, so was unsure whether he would enjoy it. I need not have worried as he enjoyed the ride, looking out of the capsule and commenting on high we were getting, and checking out the boats on the water below us.
It really does give you some of the best views in London. The interactive tablets also caught his attention and with a little help from mum he could spot some of the buildings that were shown on the tablet. The London Eye can easily be enjoyed with toddlers, but I would advise getting Fast Track tickets as no-one wants to queue for hours in London with a toddler. A visit to the London Eye can also be combined with a visit to Sea Life as they are both located on Southbank.

The Emirates Airline Cable Car
27 Western Gateway, London E16 1FA
The Emirates Air Line, nicknamed the Dangleway, is a cable car link across the River Thames. The tickets are very cheap and the cable cars are pushchair-friendly too with the added bonus of enjoying birds-eye views of the Greenwich Peninsula and the Royal Docks.
Buckingham Palace
London SW1A 1AA
Step off of the train at Victoria and take a short stroll to the Queen's official London residence, Buckingham Palace. You can view the palace through the railings or even book a tour. A big highlight is watching the Changing of the Guard which takes place, weather permitting, at 11.00am on Monday, Wednesday, Friday, and Sunday and daily during the summer. My kids love watching the soldiers in their uniforms and bear skin hats. You are also right next to St James Park where you can see pelicans and parakeets.
Big Ben
London SW1A 0AA
Big Ben is probably the world's most famous clock and is actually the nickname for the Great Bell of the striking clock at the north end of the historic Palace of Westminster. It is one of London's most iconic landmarks and can be viewed from London Bridge.
London Bridge
Southwark, London, SE1 9BG
London Bridge is used as a symbol of London and is recognisable to visitors from all over the world. The large train station is a main base to travel to many other locations including the London underground. There are plenty of locations to walk to nearby including the Shard, Borough Market and Monument. Young children will really enjoy the views of the Thames from London Bridge.
Sky Garden
The Walkie-Talkie building, London EC3M 8AF
Perched 525ft high, on the 35th floor of the Walkie-Talkie building, the Sky Garden is the highest public garden in London. View the stunning sights of the city from the observation decks and there is also a restaurant up there too. It is free to visit but you must book a time slot.
The London Pass
The London Pass allows you to access over 80 popular attractions, from the Tower of London to The View from The Shard. These passes are great as they allow hassle-free sightseeing to some of London's top places, plus it will save you money as well – a win-win.
Paddington Bear Experience
Paddington Station
This two and a half hour walking tour is a must for Paddington Bear fans! The tour starts at Paddington Station where you can visit the Paddington statue and buy a gift from the Paddington Shop! A tour guide who will tell you all about Paddington throughout your walk. The tour ends at Portobello Road, where Mr Gruber's antique shop can be found.
South Bank Centre
There is always plenty going on for kids at the South Bank from street performers to family trails. Discover the very best of children's theatre, comedy, music, literature, dance, mindfulness and, most importantly, 12 days of fun for children across the February half-term.
Hampton Court Palace
East Molesey KT8 9AU
Hampton Court Palace is a Grade I listed royal palace in Richmond and was the home of King Henry VIII. Kids can enjoy the Magic Garden (which is closed during winter) where there are mythical beasts, battlements, towers and a secret grotto to explore in this magical children's playground.
Things to do in London in the Rain – London with a Toddler
There's no need for a bit of rain to spoil your fun. London has plenty of indoor venues to keep your toddler entertained too. From West End children's shows to galleries and activity centres – you're totally spoilt for choice with rainy day activities in London.
The Unicorn Theatre
147 Tooley St, London SE1 2HZ
The Unicorn Theatre is a children's theatre in Southwark. The theatre offers thrilling theatre experiences for children aged up to 13, with fun new shows alongside adaptations of classic texts. It is the largest children's theatre in the UK and is sure to provide a day of entertainment.
Hamley's Toy Shop
88-196 Regent Street, London, W1B 5BT
Hamley's Toy Shop is probably one of the most well-known toy shops in London, it has been situated on Regents Street since 1881 and has seven floors, packed full of toys. The only thing you may struggle with is getting your toddler to leave!
Kidzania
This is one place I really, really want to take my son. Not only for his enjoyment, but I want to see it with my own eyes. If you haven't heard of KidZania, and you've got children, you're going to want to know about it. Located in Westfield Shopping Centre in Shepherd's Bush, KidZaniais an indoor city, run by kids. Although it is designed for ages 4-14, they do have a selection of activities for toddlers up to the age of 4.
Children can work as doctors, firefighters, actors and more and they can 'earn' money to use for various other activities such as the climbing wall. Or they can open a bank account and get their own card, just like Mum and Dad. I've heard of both the London and Singapore KidZania and they sound like amazing places to bring toddlers and older children alike. This is definitely on our to-do list for next time we are in London with a toddler and a baby.
Sea Life London
Sea Life in Southbank was formerly known as the London Aquarium and is another attraction that will be a big hit in London with a toddler. We have visited with our son as a toddler and he thoroughly enjoyed it. From walking across the shark bridge at the entrance, to going in search of Nemo, toddlers will find something new and exciting at every turn. By far my favourite part of Sea Life London is the huge central tank that spans all three floors of the aquarium. Within it you will find manta rays, sharks, even turtles and taking centre stage are replica Easter Island heads. This is an attraction not to be missed in London with a toddler and a baby.
Harry Potter Studios
High on the list of many children's (not to mention grown up's) wish lists is a ticket to one of the Warner Brothers Studio Tours for a tour of Harry Potter in London. There is private area for parents to feed complete with nursing chair and changing tables is located next to the Backlot Café. Hot water for heating up bottles can be provided within the Backlot Café.
The Tate Modern
Bankside, London SE1 9TG
The Tate Modern is a free art gallery that has many activities for children including workshops and games. The gallery is buggy-friendly and they actively encourage young visitors, the collection holds masterpieces of international and British modern art. It is also right on the South Bank so you can stroll around there after your visit.
Shrek's Adventure London
Westminster Bridge Rd, London SE1 7PB
We are all big fans of Shrek, and this family-friendly attraction based on the film has a 4D movie with interactive fairy tale shows including Trolls. Shrek's Adventure can be a little scary in places so this one would depend on hove brave your kids are. It is right next to the London Eye and also the Sealife Aquarium, so after your visit you could enjoy a walk along the Thames and even cross the Millenium Bridge.
London Shows for Young Kids
It's never too early to introduce toddlers to the magic of theatre, and London has plenty of shows to entertain the little ones. There are puppet shows for babies and toddlers as well as stage shows such as Frozen, The Lion King, The Snowman and Matilda the Musical. Just look online for the best deals first.
The Discovery Story Centre Stratford
High St, London E15 4QZ
The Discovery Children's Story Centre is the perfect place to visit when in London with a toddler. It's an interactive story trail, with an outdoor story garden including a spacecraft. The kids can creep through caves, find hidden ships and perform in a puppet castle, visit a treehouse with chicken legs and discover mysterious hidden sculptures. Hours of fun and great for the imagination.
London Museums for Toddlers
London sure does have its pick of museums! Many of these are free to enter and there are plenty to choose from, The Natural History Museum is always a hit with their dinosaurs and animal collection and the Postal Museum is absolutely brilliant for children too. Here are a few of our favourites.
British Museum
Great Russell St, London WC1B 3DG
You can take part in a Museum Mission featured in six galleries and challenge your family to a variety of tasks. On the weekends you can pick up an activity backpack, or a Museum explorer trail, from the Families Desk to guide you around the galleries. During school holidays there are playful workshops that bring the stories in the Museum collection to life. Under 5s and their carers are invited to join in with the Museum's Little Feet programme.
Natural History Museum
Cromwell Rd, South Kensington, London SW7 5BD
London's Natural History Museum is one of our favourites. There is so much to see for kids of all ages you can discover fascinating creatures and of course walk through the dinosaurs and see all of the bones. There are gemstones and minerals, human body zones and plenty of interactive areas to enjoy, plus The Science Museum is just around the corner and the V&A museum is opposite.
Victoria and Albert Museum
Cromwell Rd, London SW7 2RL
The V&A Museum is  the world's leading museum of art, design and performance. They often have many exhibitions such as the current Beatrix Potter one, you can find out about her life as a scientist and conservationist, exploring the places and animals that inspired her most beloved characters.The museum also has a lovely cafe onsite.
The London Transport Museum
The Piazza, London WC2E 7BB
Discover the history of London's transport at London Transport Museum in Covent Garden. The Transport museum provides fun for the whole family, there are singing and story sessions every week in term time. During the school holidays there are creative and crafty activities for the little ones to take part in. Or just wander around at your own pace and look at all of the transport.
The Postal Museum
15-20 Phoenix Pl, London WC1X 0DA
Take a ride on Mail Rail and discover the inspiring stories of Britain's postal heritage at the Postal Museum. There are plenty of free workshops, an underground ride on Mail Rail and Sorted! The Postal Play Space. The children can also join story-book favourite The Jolly Postman on his rounds through 500 years of history.
London Science Museum
Somewhere we visited before having kids, and somewhere I long to now revisit with our son, is the London Science Museum. With my background as a scientist this is my kind of place. Located in South Kensington, this is one of London's most popular attractions, welcoming over 3 million visitors annually. And I can vouch for how busy it gets.
With exhibitions about space and engineering to maths and medicine, there are exhibits to capture the attention of everyone. There is also an IMAX cinema within the London Science Museum showing short films about a variety of subjects. And even better, the London Science Museum is free although donations are welcome to ensure the continuation of this amazing museum.
London Transport Museum
The London Transport Museum, based in Covent Garden, is somewhere I have been meaning to take my son but never quite got around to it. Opened in 1980 to exhibit a collection from London Transport, the exhibits have been expanded to cover all aspects of transport within London.
From iconic red double decker buses to the recognisable London Underground tube carriages, there are many vehicles on display to capture the attention and imagination of toddlers who visit. It is a great way to discover how transportation has evolved in London and if your kids are fans of things like Thomas the Tank Engine or Chuggington, then I'm sure they'll enjoy the London Transport Museum.
Playgrounds and Parks in London
London is a very big cosmopolitan city but it is also home to lots of wonderful, green parks, ancient woodlands and adventure playgrounds too. You can get to see some wildlife at the lakes and ponds, visit the deer at Richmond Park, see the dinosaurs at Crystal Palace Park and climb and swing in many of London's playgrounds.
Battersea Park – SW London
London SW11 4NJ
Battersea Park is huge and has plenty to keep toddlers entertained, you can hire bicycles, take a picnic, get an ice cream from one of the cafes and feed the ducks. There are fountains, flowers, blossom tree walks in the Spring and a very big adventure playground with climbing areas, swings and slides.
Holland Park – West London
Ilchester Pl, London W8 6LU
Holland Park is beautiful and has many zones to explore. From the tranquil Japanese Kyoto Garden to the Dutch Gardens. You can explore your way around and you may even see a few peacocks. There is a playground for the kids to enjoy as well as a cafe. You are also not too far from Notting Hill and it's shops and markets.
Regents Park – Central London
There is plenty to keep kids entertained at Regents Park. Firstly, you are next to London Zoo and there are children's playgrounds to have fun in as well as pedalos to enjoy on summer's days. There are often performances taking place and there is plenty of wildlife to see as well as cafes to sit back and take a break in.
Hampstead Heath – North West London
This grassy space sits astride a sandy ridge, one of the highest points in London, running from Hampstead to Highgate. The area is buggy-friendly and there are playgrounds at Parliament Hill with activities for babies and primary school aged children. There is also a paddling pool and a cafe.
Kew Gardens With Kids
https://www.kew.org/kew-gardens
Richmond
The botanical gardens at Kew provide a great day out with kids. You have to book tickets for entry to the gardens but could easily spend hours there. As well as the glass houses and plants, you can see the pagoda, the hive and play in the lovely play area which has tunnels, slides, a sand pit and climbing areas.
Coram's Fields
93 Guilford St, London WC1N 1DN
Coram's Fields is a large urban open space in Camden which is open all year round for children under 16 years old. The park has an exciting mix of play equipment for all ages from toddlers to older children. The adventure play area has a zip line, a witch's hat swing and one of the largest slides in town. There is also a sensory area and a music area.
St James Park
London SW1A 2BJ
St James Park is right next to Buckingham Palace, alongside a lake and the park is home to several pelicans and other animals, including ducks, squirrels and other birds. The park's restaurant has a children's menu, you can pay to rent a deck chair and there are refreshment points and children's toilets available by the playground.
Princess Diana Memorial Playground
Kensington Gardens
The Diana, Princess of Wales Memorial Playground is a memorial to Diana, Princess of Wales in Kensington Gardens. The playground's centrepiece is a wooden pirate ship, and it also includes a sensory trail, teepees, a beach around the pirate ship and various play sculptures. The Broad Walk Café serves a range of food and there are also toilets, including disabled and baby change facilities.
Crystal Palace Park – SE London
https://www.crystalpalaceparktrust.org/
Thicket Rd, London SE19 2GA
There is plenty to do at Crystal Palace Park including seeing the giant dinosaur statues of the 'Dinosaur Court' that have been there since 1854. There is also a boating lake, a children's playground, a maze and a skate park.
Kensington Gardens
London W2 2UH
Kensington Gardens, once the private gardens of Kensington Palace, are among the Royal Parks of London. There is lots to see and do, including the Princess Diana Memorial Playground and fountains, you could even take a dip in the Serpentine Lido!
Hyde Park – Central London
Hyde Park is one of London's biggest landscapes and covers over 350 acres with plenty to keep you busy. The 110 yard Serpentine Lido and its paddling pool are great for children and families and there are many playgrounds within the park. The South Carriage Drive Playground is an exciting and adventurous play space that sits on the southern boundary of Hyde Park.
Richmond Park – SW London
https://www.royalparks.org.uk/parks/richmond-park
Richmond Park is the largest of London's Royal Parks and is home to a large population of deer. The Petersham Gate Playground has been designed to be used by children of all ages. It features a sandpit, climbing frames, balancing blocks, an elephant xylophone and a water play feature. You can also take a walk through the Isabella Plantation and see all of the beautiful flowers.
Greenwich Park – SE London
London SE10 8QY
Greenwich Park has a huge play area which has a maritime theme, the playground appeals to all ages and abilities and includes climbing areas, swings, roundabouts, slides and a sand and water play area. There are toilets and a refreshments kiosk nearby.
Queen Elizabeth Olympic Park – East London
https://www.queenelizabetholympicpark.co.uk/the-park/venues/parklands-and-playgrounds/playgrounds-and-fountains
The Tumbling Bay playground features rock pools, sand pits, tall treehouses, and wobbly bridges, as well as slides, swings and plenty of space to run about. Timber Lodge café has a range of fresh, home-cooked food and drink.In the south of the park are gigantic red rocks, broad slides, oversized swings and even a giant sand pit as well as fountains.
Tumbling Bay Playground
Next time we are in London, I'd love to visit Tumbling Bay Playground located in the Queen Elizabeth Olympic Park. Not only would it allow us adults to visit the Olympic Park, something we haven't done yet, but it would allow our son to have lots of fun. From interactive fountains to climbing walls, there is so much for toddlers and young kids to enjoy at Tumbling Bay Playground.
There are plenty of traditional swings and slides alongside rock pools and sand pits, that you could find yourself there for hours or stuck trying to drag your toddler away. And, if you are there for a few hours, you can enjoy a cuppa while the kids play at the Timber Lodge, a community centre and café which serves fresh, home-cooked meals and plenty of drinks.
London with  a Toddler
These are by no means the only things to do in London with a toddler. There are numerous other free museums you can take them, such as the Museum of Childhood, and other attractions that might be of interest include the Wax Museum. Did you know there are also farms within London to visit with toddlers such as the Vauxhall City Farm? And of course, you could always take them to Hamleys for a treat.
There are plenty of child-friendly walks along south bank London too. The attractions I've chosen to highlight are either those we have visited with our son as a toddler or are those high on our London to-do list with him, even while he is still young. London has a wealth of places to visit with toddlers and you shouldn't put off visiting this great city just because of toddlers. They too can enjoy the city, so long as you take things a little slower and plan a few visits to places they can enjoy as children.
GO ON, PIN IT
London with a Toddler GUEST POST
Cath is an Irish expat who now lives in Portugal with her husband and son. A former scientist, she gave up working when they emigrated south after 15 years in the UK. She is a family travel blogger and hopes that, through her blog, they will inspire more families to travel, especially with the toddlers in tow. As a family they love travelling and have started working their way through their family travel bucket list. Cath writes about their family travels and experiences on her blog Passports and Adventures.
Instagram– Facebook– Twitter– Pinterest