Learning to ride a bike is an exciting time for children and the girls have been no different. They couldn't wait to get rid of stabilizers and give 'big girl' bikes a go. On a recent trip to the Peak District we decided to go for it and teach the girls to ride with just two wheels. We packed their new bikes in to the car which we got from the Bike Club, bike subscription, found a cycle route suitable for bikes, and off we went. Literally within 10 minutes they were off and there was no stopping them – they love it!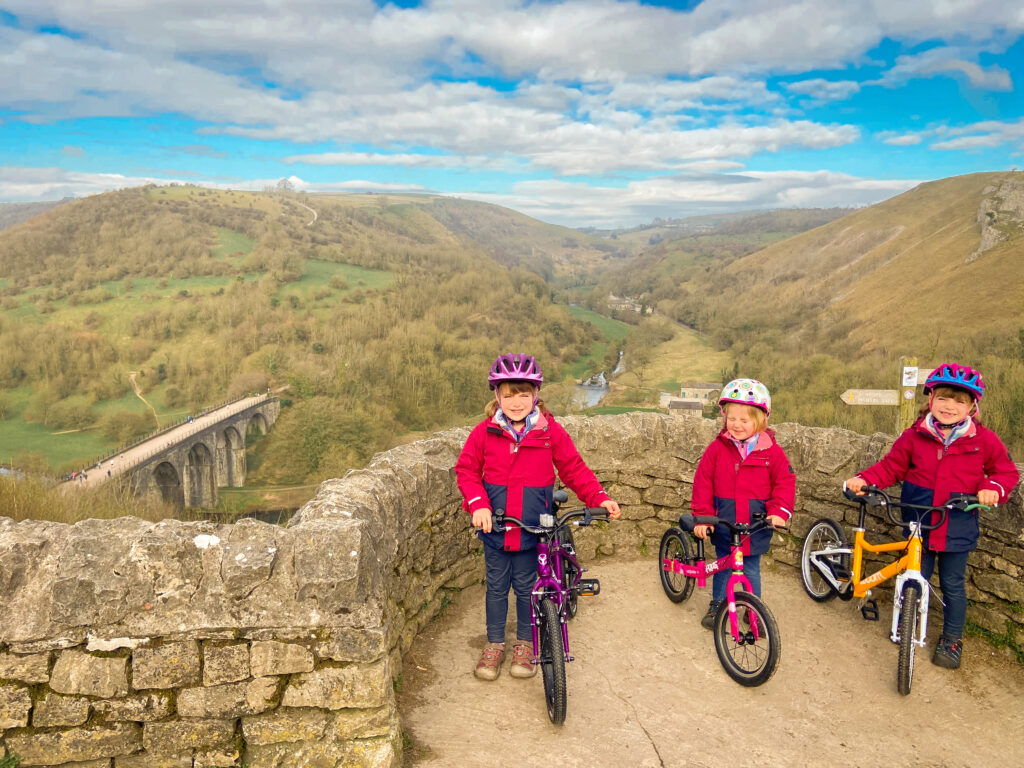 Why get Your Kids Cycling?
Cycling with your kids is so much fun, we really have got the bug here. It will help them develop so many skills as well as keeping them fit and healthy. The continued exercise will help build their stamina and it is also great for coordination and balance. Teaching your kids to ride a bike when they're young is so important. There are so many options as to what they start off on – but shelling out for bikes can be very expensive. This is where Bike Club comes in.
What is a Bike Subscription from Bike Club?
The main aim of Bike Club bike subscription is to make cycling more affordable and sustainable. They have flexible monthly subscriptions that lets you pay for your children's bikes as they use them, instead of having to shell out up front. These subscriptions are not intended for people who only want to hire a bike for one or two months: Bike Club is for families who want to get involved in cycling over the long term helping to reduce waste and to save money in the long run.
Bike Club only offers the best bikes. You can choose from brands like Forme, Frog, Strider, Woom to name a few.
This is how it works… Bike Club have made everything so simple.:
Choose your bike
There is a handy age and height size guide to help find the perfect bike for your child – and it really works. However, if it's not the right size when it's delivered, they are happy to find one that is.
Set up payment
After a soft credit check you will be invited to set up a direct debit. You can cancel whenever you like.
Receive your bike
Your first bike will be delivered with your joiner pack at a time convenient for you.

Ride and enjoy
All of the bike subscription bikes are super lightweight which means they're not too heavy for little bodies. The girls bikes were the perfect size for the girls when they arrived – Bike Club got it spot on!
When they grow out of their bikes it's simple, you just change them for something bigger

 – it really is so easy and simple.
Bike Club Subscription Bikes on Offer
Balance Bikes (0-4 years)
Balance bikes are great for teaching little kids the basics of riding a bike. With no pedals, kids will learn how to balance on the move.
First Pedal (3-6 years)
Ideal for children at the start of their cycling journey, these super lightweight kids bikes have no gears. The focus is on keeping things simple and just having fun.
Hybrid (5-14 years)
Hybrid kids bikes are designed for multiple terrains. Equally comfortable on the road or in the countryside.
Road Bikes (6-14 years)
Kids road bikes have drop handlebars and skinny tyres to make it easier to ride longer distances at speed. Great for road cycling and racing.
Mountain Bikes (8-14 years)
With tailored suspension forks, the lightweight kid's mountain bikes are perfect for children looking to start multi-terrain adventures.
Scooters
Bike Club also has a selection of children's scooters. There are accessories on offer such as helmets, bike baskets, lights, bells, locks and security, repair, tools and stabilisers.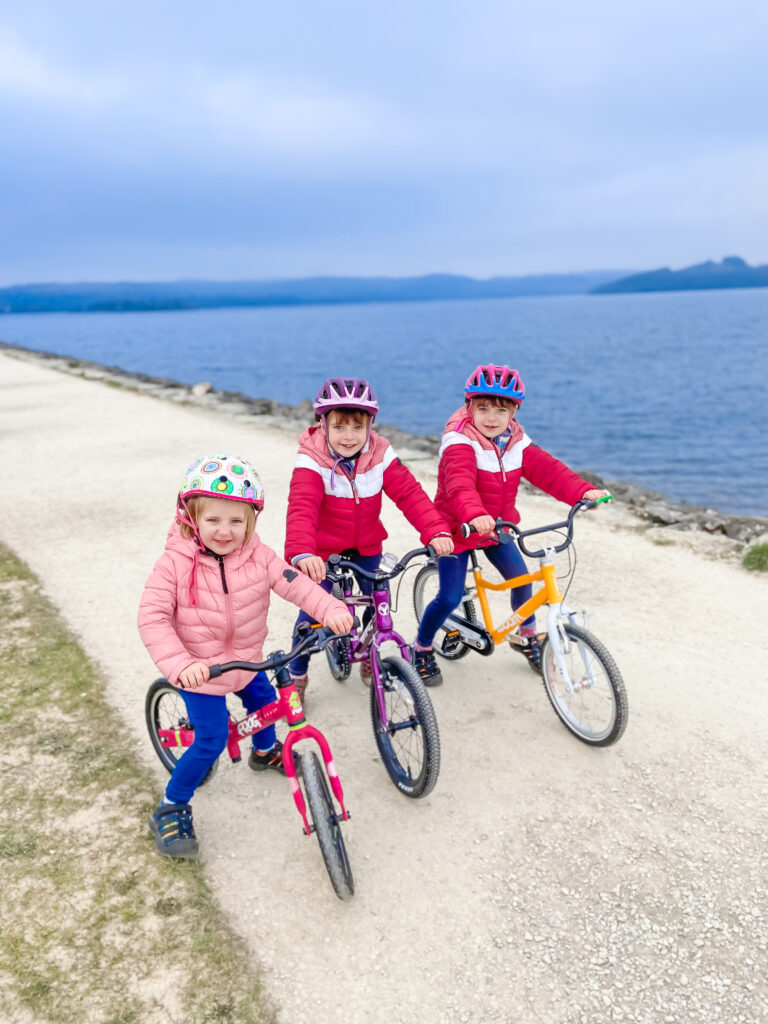 How Much does Bike Club Cost?
Now to the price. What will it cost you? Well, a monthly  bike subscription varies from £5.99 per month to £14.99 per month depending on what your needs are. You will have a fully flexible membership which you can exchange or cancel at any time.
Bike Clubs Bike Subscription operate throughout the UK and deliver bikes directly to your home. Currently the only exceptions are the Scottish Highlands and Islands, Northern Ireland, Isle of Wight and the Isle of Man.
We have been very impressed with all three bikes that we have received from Bike Club – We absolutely love them. They are so lightweight making it easier for the girls to cycle and have a great choice of colours which is so important when you are 3 and 6!