Christmas has always been a magical time for me. Growing up it was always special and I have such lovely family memories. I 'believed' for a long time, I sometimes think I still do. But one thing I truly love, is being able to pass my own childhood fantasies, down to my own children.
As we approach our first Christmas in the pandemic, I am very aware it is going to be different for us all this year. Which is why it is more important than ever to bring as much sparkle into our children's lives as possible! So when I was introduced to the International Elf Service, I instantly knew that this would be the perfect way to start off the magic in our home…
 ** This is a collaborative post with the International Elf Service. I have been compensated for my time. ** 
Emily & International Elf Service
The International Elf Service was created by Emily, aka Elfie by her friends. She believes that with such a short window of time for make believe in a child's life, we need to make it as wonderful as we possibly can.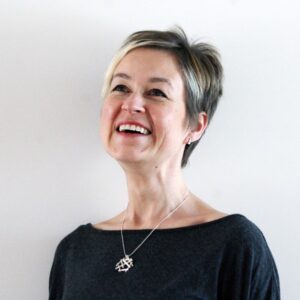 Emily has 3 children of her own and the letters started when they were tiny. Come Christmas, she would leave letters around the house whom, they believed were from 'Elf'. To see their eyes light up every morning was so heart warming, she wanted to share these special moments with others too; And so the International Elf Service began.
International Elf Service Letters
We were very lucky to be sent the International Elf Service Elfie's Christmas Advent Letters Ultimate Story Bundle. This is the original Gold Award winning, personalised Christmas Advent Calendar, which consists of 25 beautiful, eco-friendly, hand illustrated, personalised Christmas Elf letters straight from the North Pole! On top of that you get a personalised letter from Father Christmas for children to mysteriously find around their home throughout December.

How does it work?
Each day, from the 1st December, a personalised letter arrives and a magical tale unfolds, bringing tales of adventure, mysteries and pranks from the North Pole, as the Elves get ready for The Big Delivery on Christmas Eve!
The tales are funny and enlightening, each one igniting the magic. Hear all about a disastrous porridge and recycling mix-up, a series of exploding underpants and shrinking pyjamas, and how all the Elves are finding peas in their Extra-Cosy Slippers. Explore the amazing Secret Library deep down in the Cinnamon Mine! Learn all about its Extra-Ordinary books, from the ones that sing to the others that makes rude noises and smells!
These letters have a sense of bringing the family together. They will definitely be a new family tradition for us. They bring that special Christmas sparkle and create memories. Memories children will keep and share with their own children – How gorgeous is that.
What else is included in the International Elf Service Elfie's Christmas Advent Bundle?
As well as your 25 magical letters, you will also be sent…
The letters from our 7-letter NEWS Bundle
Map of the North Pole Village
Letter from Father Christmas (or Santa Claus),
Father Christmas' Feedback Form for Christmas morning
Elf letters for Christmas Eve
Christmas Day in the North Pole
INTERNATIONAL Elf Awards
I can totally see why this amazing company have won such prestige awards.
Elfie's Christmas Letters (2020) has been voted Best Advent Calendar, scooping Gold in the Independent Toy Awards 2020, and has been shortlisted for the Best Innovative Toy Design at the Junior Design Awards 20/21.
Discount Code for Ordering Products from the International Elf Service
And with Twins and Travels, receive 20% off when you order at internationalelfservice.com using SNOWFLAKE20at checkout (valid until 24th December 2020).
Other International Elf Products
As well as a number of Christmas Elf products which are available to view online, Emily also creates Fairy bundle which are to appear around them throughout the year. Personalised, so special, and keeps the magic alive all year round.
Other Christmas articles which you may find useful include;
Christmas present ideas for –
Go On, Pin It