Enjoy a Eco Woodland Retreat at Les Villages Nature Paris
We have always loved a Center Parcs type holiday and Les Villages Nature Paris is absolutely no exception, it's just added to our family travel adventures. There's something about being surrounded by trees and nature. If you are looking for a complete change of scene close to a Disneyland Park then a cottage in the woods is the perfect way to spend a holiday.
If your family is anything like mine, after a slightly slower than normal start to the day (we are on holiday after all!), always looking for something to do and an adventure to go on then this is where Les Villages Nature is just great. As well as being an eco woodland retreat, there are also heaps of cool things to do with the kids which I am going to share with you our Les Villages Nature Paris review, so read on, because it is so much fun!
About Les Villages Nature Paris – Les Villages Nature Paris Review
Les Villages Nature Paris is an eco-friendly holiday village, set in the forest with a lake, with five 'immersive worlds' which include Belle Vie Farm, which is home to lots of animals. It is one of the best hotels for Disneyland Paris.
The Forest of Legends is a huge play area built into the trees; the extraordinary gardens, has games and activities which are set in beautiful gardens; the Aqualagon, is a huge swimming pool complex; and the Lakeside Promenade is where you will find restaurants, bars and shops. There are 1,083 apartments and cottages, which they hope will increase to 1600 in the next five to six years.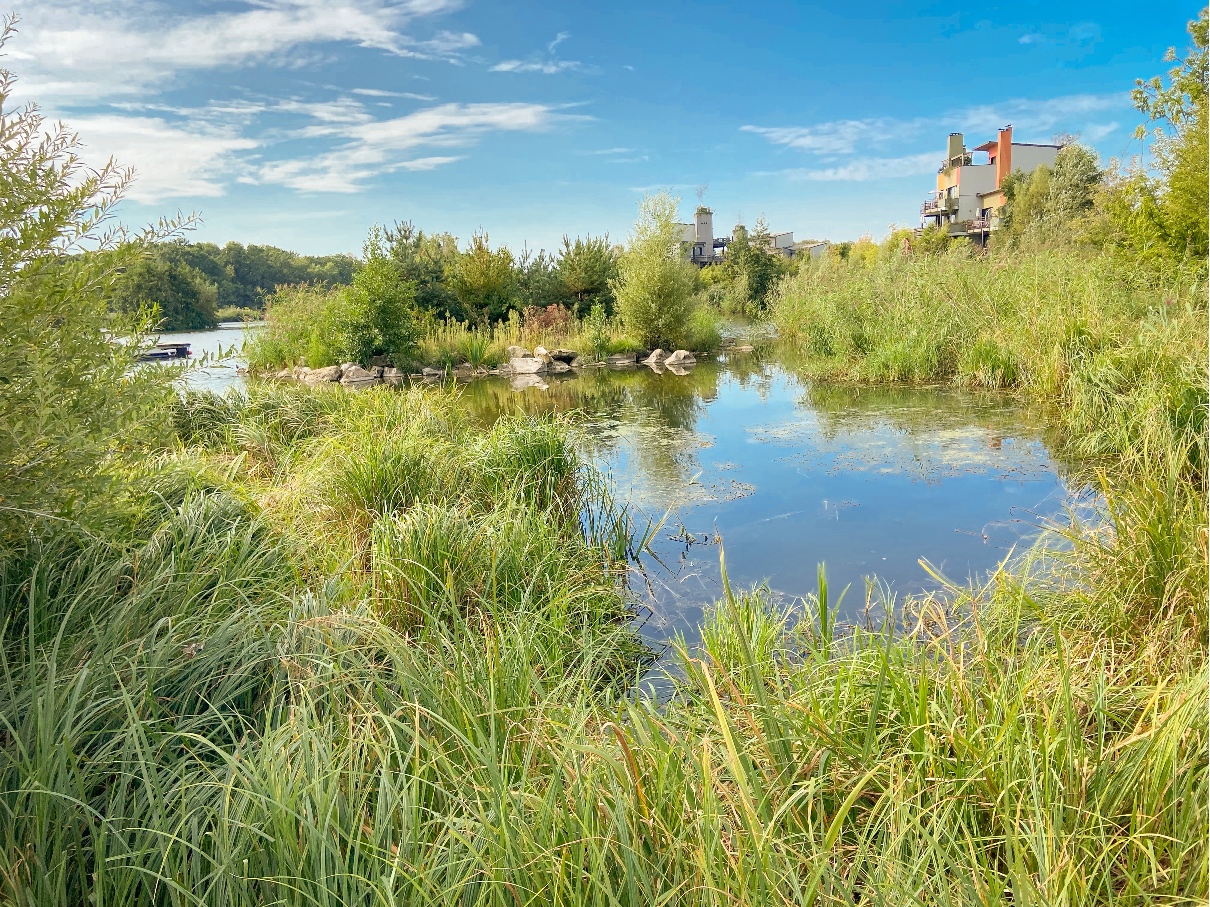 Close to the French Capital Paris (one of the best family vacation spots) and very close to Disneyland Paris, you'll find Les Villages Nature Paris – a Center Parcs with comfortable and spacious accommodation, pools and waterslides and plenty of activities for children and adults alike.
Les Villages Nature Paris is an eco-friendly resort that lets you feel close to nature – the heating system uses geothermal energy and rainwater is collected from the Aqua Lagoon roof to use in its showers and toilets
The resort is just a three-and-a-half hour drive from Calais. This collaboration between Disneyland Paris and Center Parcs France includes a huge resort that features cottages, apartment complexes, a forest and lake. What's more, it's less than 10 minutes away from Disneyland Paris.
The whole site was built using sustainable building materials and there are trees and plants everywhere. They are very conscious of recycling with bins and recycling points dotted around. The site is car-free (except when checking in and out) so guests tend to cycle or walk around. You can rent bicycles near the main reception area which we did and we would highly recommend doing this. Cycle rides was one of our favourite things to do daily.
Where is Les Villages Nature Paris?
Les Villages Nature Paris is located 30 km outside of Paris and 6km from Disneyland Paris. It is owned by French accommodation company Pierre et Vacances and Disney. Center Parcs Paris is on Route de Villeneuve, 77700 Villeneuve-le-Comte, France. As I mentioned before it's a car-free resort, so if you are driving, after dropping off your belongings you can leave your car in a free onsite car park for the duration of your stay.
Getting to Les Villages Nature Paris
We travelled to Paris through the Euro Tunnel using Le Shuttle. Eurotunnel Le Shuttle is a railway shuttle service between Kent in the UK and Coquelles in Pas-de-Calais, France. It is an easy way to get vehicles and passengers by rail through the Channel Tunnel. This is why we chose the option for our trip to Center Parcs Village Nature Paris.
Once you are through the Eurotunnel you will be heading from Paris towards Reims: Take exit 14 on the A4 motorway and follow signs for Villages Nature Paris.
Eurotunnel tickets are priced per vehicle. It takes just 35 minutes on our shuttle to Calais and then you drive straight onto the motorway, arriving at your destination in just 3hrs 30 minutes. It really couldn't have been easier.
You could also choose to travel on the Eurostar from London St Pancras direct to Marne-La-Vallée/ Chessy, the station for DisneyLand Paris. This journey will take around 2hrs 50. From here it is a ten-minute taxi transfer to Villages Nature Paris, although regular buses are available too.
Les Villages Nature Paris is also accessible from Paris' airports which are served by British Airways and Air France. The nearest airport to Disneyland Paris is Paris Charles De Gaulle. A flight from London Heathrow to Paris Charles De Gaulle takes just over an hour.
Les Villages Nature Paris Accommodation Options
There are a number of accommodation options at Les Villages Nature Paris catering for families up to 12 people. There are two main types of accommodation – apartments and cottages. It gets split into Comfort, Premium and VIP – the difference in price is reflected in the size of the accommodation and facilities. All options include towels, bed sheets, a baby bed, high chair and wifi.
Each accommodation type is accessed by a wristband that you are given at check-in – it's a brilliant system. It is also possible to load the wristband with cash so that you do not need to worry about taking valuables out with you and they gie you access to the lockers in the pool area.
READ MORE: Holiday Packing List
3 Bedroom Premium Cottage – Our Accommodation
For our stay at Village Nature, we stayed in one of their Premium Cottages. This is the perfect solution for a comfortable family stay. Our beds were freshly made on arrival, we had a kitchen kit, a hair-dryer and even a second television in the main bedroom.
The service here include:
Wi-Fi
Welcome package
1-2 parking space(s)
Kitchen package (kitchen towel, tea towel)
Towel package (bath sheet and towel)
Bed making service
Sheet package
Final cleaning
Optional extras:
Baby Bedding Package
Location preference (Choose the location of your accommodation)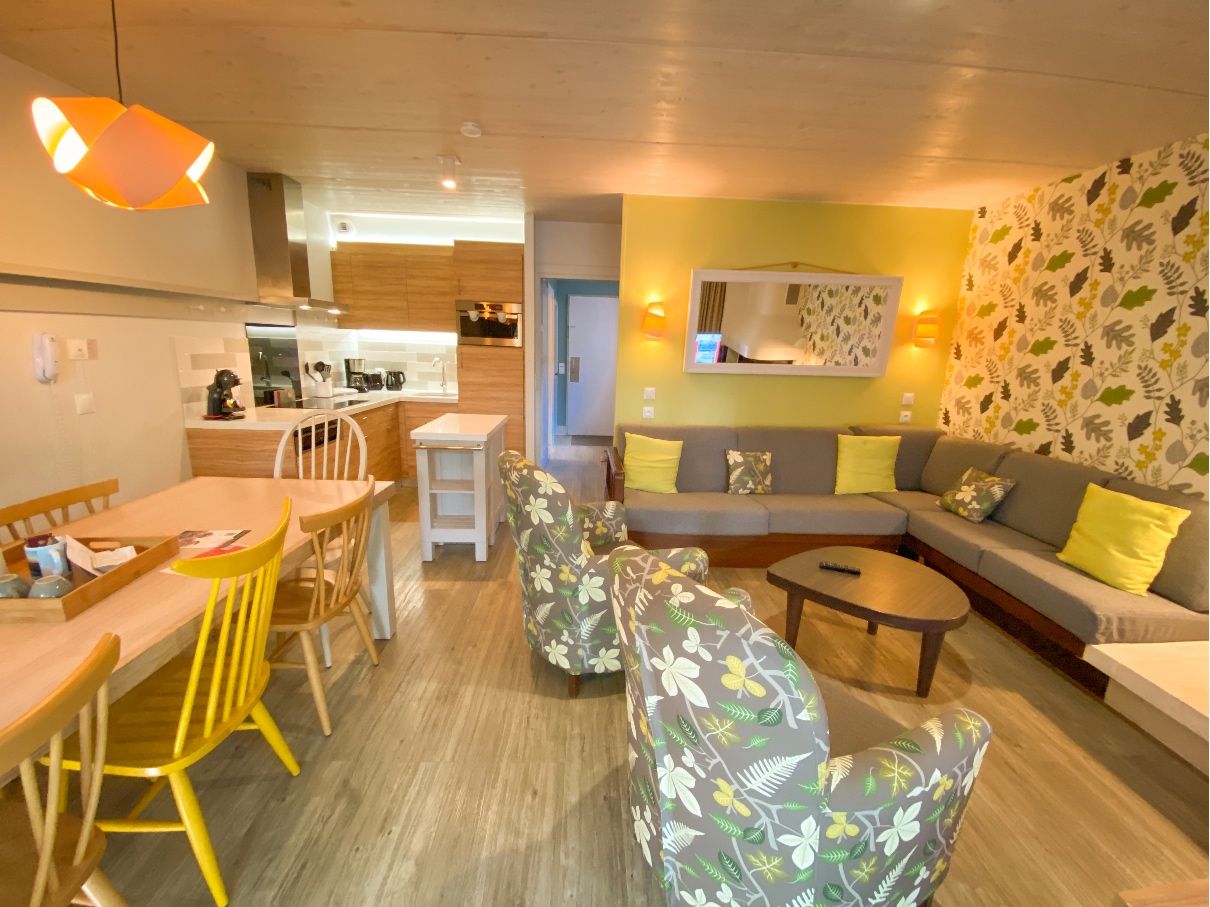 The Kitchen and Living Area
The cottage was open plan living downstairs which we love. It means that we can all be in one space together.
The kitchen is a fully equipped open-plan kitchen which comes with crockery, a dishwasher, cleaning kit, microwave grill, 4-ring induction hob, extractor hood, fridge, electric coffee maker, NESCAFÉ Dolce Gusto machine, kettle, toaster, and a waste-sorting bin
The living room has a corner sofa and 2 armchairs, a fireplace and a flat-screen television. There is also a large dining table. There are large floor-to-ceiling windows which lead out onto the wooden terrace.
Outside Area
Outside of the cottage is a private terrace with garden furniture including sun loungers and sunshade.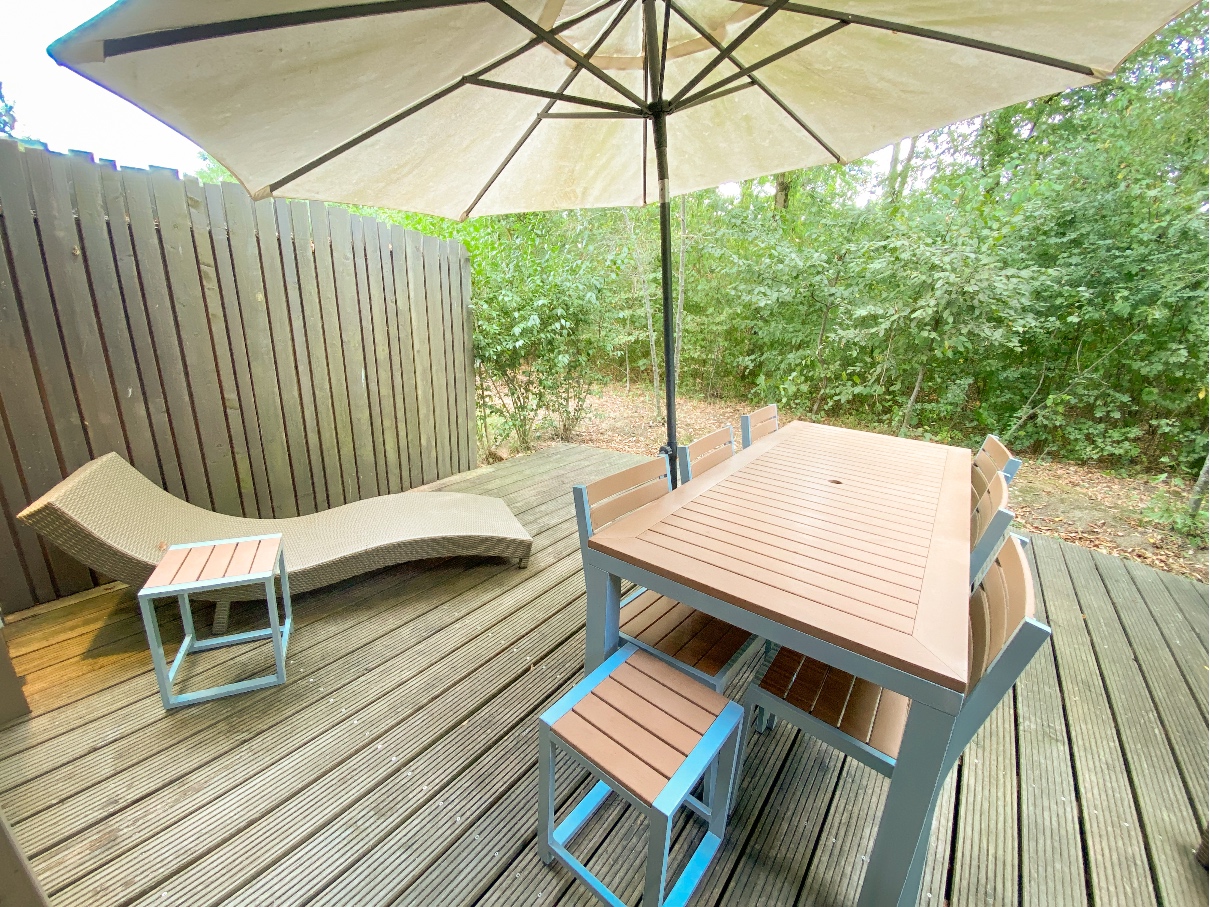 Bathrooms
The cottage had two bathrooms: One with a shower and a toilet on the ground floor, and the upstairs bathroom has a bath with a shower over the top.
Bedrooms
Our cottage had three bedrooms on the first floor: One with a double bed (160×200), and, two with twin beds (90×200).
A baby bed and one highchair can be provided (additional ones for rent), Each accommodation gets allocated two parking spaces at the car park of your cottage zone.
READ MORE: Holiday Packing Tips
Les Villages Nature Paris Facilities
There are plenty of onsite facilities at Les Villages Nature Paris. Many are free but some are extra.
Les Villages Nature Swimming Pool
The main indoor pools are within the Aqua lagoon which is a glass and wood structure – it's brilliant. We went every day and the girls just loved it – they said it was one of their best family holidays. There's a splash area with slides for the kids and a baby pool – perfect for younger children.
The Aqua Lagoon also has large hot tubs and slides for adults, one with a near vertical drop – not for the faint hearted.
There is also a wave pool.
The large outdoor pools overlook the lake, which incorporates a lazy river (a real favourite) and an outdoor splash area too. I was very impressed as there were plenty of lifeguards around the whole lagoon.
We took the girls Konfidence life jackets. Whilst the twins can swim, they made the deeper pools and lazy river more enjoyable.
READ MORE: Konfidence Life Jackets
Shops at Les Villages Nature
Chez Meunier Bakery
This is where we got our delicious breakfast from every morning – crossants and pain au chocolate. The Chez Meunier Bakery is located on the Promenade du Lac, it offers a wide range of bread and pastries.
Franprix Supermarket
Find all the necessary products during your stay. Take advantage of many services such as the loan of tote bags and umbrellas, the rental of cooking appliances or the purchase of logs for your evenings by the fireside. There is a good range of products for all meals. Slighty higher than your aveage shop but expected as a resort supermarket. Located at the Promenade du Lac, Franprix is open every day from 7:30am to 10pm.
Les Villages Nature Paris Restaurants
During our stay at Les Villages Nature Paris we counted six main restaurants all of which were family friendly. The wine bar and the Italian were our favourites!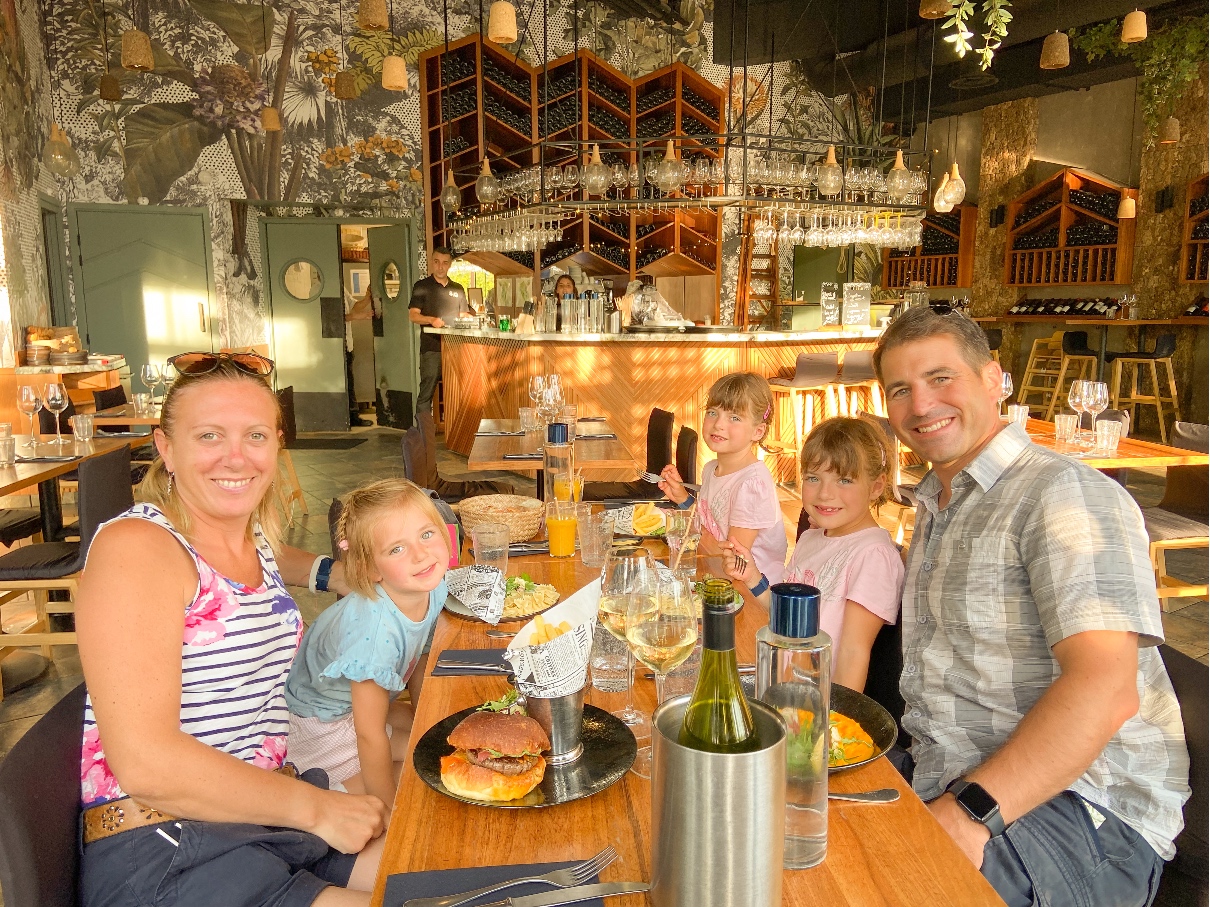 Lagon Café
At the Lagon Cafe you can enjoy a break between your swimming pool sessions. You'll find refreshments like ice creams, salty and sweet snacks and gourmet desserts.
Bowling Bar
The Bowling Bar is in front of the bowling lanes, adults can enjoy a cheeky cocktail but there are also hot drinks available as well as snacks and ice creams.
Restaurant CEPAGES
Cepages was one of our favourite restaurants. Explore the flavours of the French regions through different traditional dishes accompanied by a gorgeous glass of wine. The restaurant welcomes you in a warm and dimmed decor, There is a deli and a selection of takeaway bottles are also available. You can also experience wine tasting sessions here.
Les Délices de la Ferme Restaurant
The restaurant Les Délices de la Ferme is a great family restaurant, for your lunch and dinner. It was only lunch on offer throughout our stay but we enjoyed the perfect lunch menu. They offer daily specials of fresh, seasonal and regional products. There are homemade pastries, fresh juices, hot drinks and cocktails.
Miam Miam Burger
Miam Miam Burger is a fast foot type restaurant. It offers homemade burgers and great desserts such as cheesecake, brownies and ice creams in a fun setting. On a sunny day, you can take advantage of the terrace with views of the Aqualagon.
Vapiano
Another favourite of ours. We loved the food and the atmosphere of Vapiano. It serves perfect meals for the family. The Mediterranean-inspired dishes with Italian flavours are prepared in front of you. From the pasta to the desserts, everything is made in-house from fresh ingredients delivered each day. Talk directly to the chefs to order your pasta, pizza or salad and enjoy your meal on the large oak tables alongside a garden or around the olive tree.
Les Villages Nature Paris Activities
At Les Villages Nature Paris you will also be spoilt for choice with so many entertaining activities to suit all tastes. Many of the activities are included in the price, such as visiting the animals at Belle Vie Farm, the Aqua Lagoon Pool, outdoor trails, amazing play zones, multi sports area, beach games, the farm and forest show, and giant outdoor games, while other activities you will need to pay extra for. These include pony rides, chocolate making, the Teen Forest Challenge, the electric boat, a kids club and the Segways. See the list of activities here, its honestly endless!
The Ferme Bellevie at Les Villages Nature
BelleVie Farm is such a great area for the children (and adults) to explore. Children get to play at being farmhands in a gigantic farm-themed indoor playground – this was amazing and the girls totally loved it. Haybale trampolines and silo-slides bring the farm to life. Whilst you are relaxing with your coffee, your children will be having an unforgettable time!
There is also a vegetable garden, a pony club and an indoor play area. Here you can take part in activities such as animal care, cooking and gardening (these are bookable and are extra but the farm itself and soft play is included).
You'll get to see the lovely animals which include sheep, cows, pigs and goats, as well as take part in different classes like chocolate workshops which is what we did.
Les Villages Nature Spa
If the adults fancy some relaxing me-time, there's a Spa where you can enjoy utter relaxation and a bit of pampering. There are also parent friendly activities like wine-tasting (an extra cost) and all of these activities can be booked through the Welcome House on the Lakeside Promenade.
Bike Hire
There are a number of bike hire options available and one we really recommend. You can hire just for the day, or for your entire stay. We went for 4 traditional bikes with one pod for Matilda. This meant we could head off for a cycle without her being left behind. She is not confident on a bike yet.
You could also hire family carts which looked great fun.
The Lakeside Promenade
The Lakeside Promenade is where you will find restaurants, cafes and other activities. This is classed as the central gathering place for all of the guests. The Promenade also has shops and even a bowling alley.
The Gardens
In the Extraordinary Gardens you'll find four gardens inspired by Nature's four elements. The Extraordinary Gardens are split into earth, fire, air and water sections with games and information where you can learn more about the plants.
The Forest of Legands
The Forest of Legends is an outdoor play area which has been designed around the legends of the forest – it's really beautifully done and the girls played for ages. It has plenty of adventurous equipment to play on like rope bridges, treehouses and there are secret pathways. There is also a sandy beach area and in the summer you can bathe in the lake and enjoy some beach games.
The Action Factory
The Action Factory is an indoor play zone. Located on the Lake Promenade, the Action Factory is an indoor space entirely dedicated to fun and thrills. Discover activities for children, teenagers and even adults with climbing walls, simulation games and innovative interactive experiences. This does come with an extra charge.
Free things to do at Les Villages Nature Paris
The Aqualagon is probably the most popular and fun activity which is included with your stay. You can easily see what is on at the entrance as they have boards telling you.The children really enjoyed the lazy river, water slides and just having a fun time splashing around.
Walking around the lakes you will see plenty of wildlife including birds, ducks and insects. Also in the Lakeside area is a Petanque court, Petanque is similar to boules.
The resort also has a couple of ball courts which are also free to access. This includes a basketball court and also a football pitch. Plus the gardens and outdoor play areas have plenty of equipment to keep everybody happy.
Les Villages Nature Paris App
Les Villages Nature Paris even has its own mobile phone app. You can download the free app from Apple or the Play Store. It is designed to assist you during your stay and provides access to everything you need to know about your village in just a few clicks. You can log in using the Villages Nature account details you used to book your stay and you'll get access to loads of useful features.
Perks of the App:
– Check-in before arriving to the site
– Better organise your stay by checking and booking your activities
– Book your services to ensure an enjoyable stay
– Check all the information relating to your stay at a glance
To get the best out of your stay:
– Book your activities in a few seconds and show your QR Code directly at the activity venue
– Check opening times for all the village's facilities
– Choose your restaurant
– View the village map
Les Villages Nature Paris Day Pass
Les Villages Nature Paris also have a day pass available. This one-day pass includes unlimited access to the 5 immersive worlds and includes a selection of activities subject to capacity:
The Aqualagoon
The Extraordinary Gardens
The BelleVie Farm
The Forest of Legends
The Lakeside Promenade
Day Pass Information:
Opening hours : 10:00 am to midnight (subject to change).
Arrival and return by public bus (cost applies) from the bus station at Disneyland Paris, or by car (Les Villages Nature Paris parking costs applies).
Delivery of an electronic bracelet and a map to each client at the time of arrival at Les Villages Nature Paris.
Meals are not included. There are a wide variety of dining options at the village.
Subject to availability at time of booking.
Some activities such as: pony club, cookery, gardening, treehouse building workshops, bowling alley, organised during your day visit at Les Villages Nature Paris are not included in the price. Information on-site.
How to Book your Holiday to Les Villages Nature Paris
This was one of our best destinations for family vacations this summer. We loved the family break surrounded by nature, just 10 minutes from Disneyland at the Villages Nature Paris. It was a lovely place to travel with family and would be fabulous for a multigenerational holiday.
Disneyland Paris – Les Villages Nature Paris to Disneyland Paris
Les Villages Nature Paris is one of the best place to stay for Disneyland Paris. By staying in a Disney Hotel, which is what this is classed as, you gain exclusive access to parts of the Disney Parks long before anyone else. 2022 is Disneyland Paris' 30-year anniversary so it is certainly a great year to visit. The park opens at 9.30am though this time varies depending on the season, but the park fills up quickly. Regular shuttles take you to Disney Parks and Disney Village in no time at all (fees apply).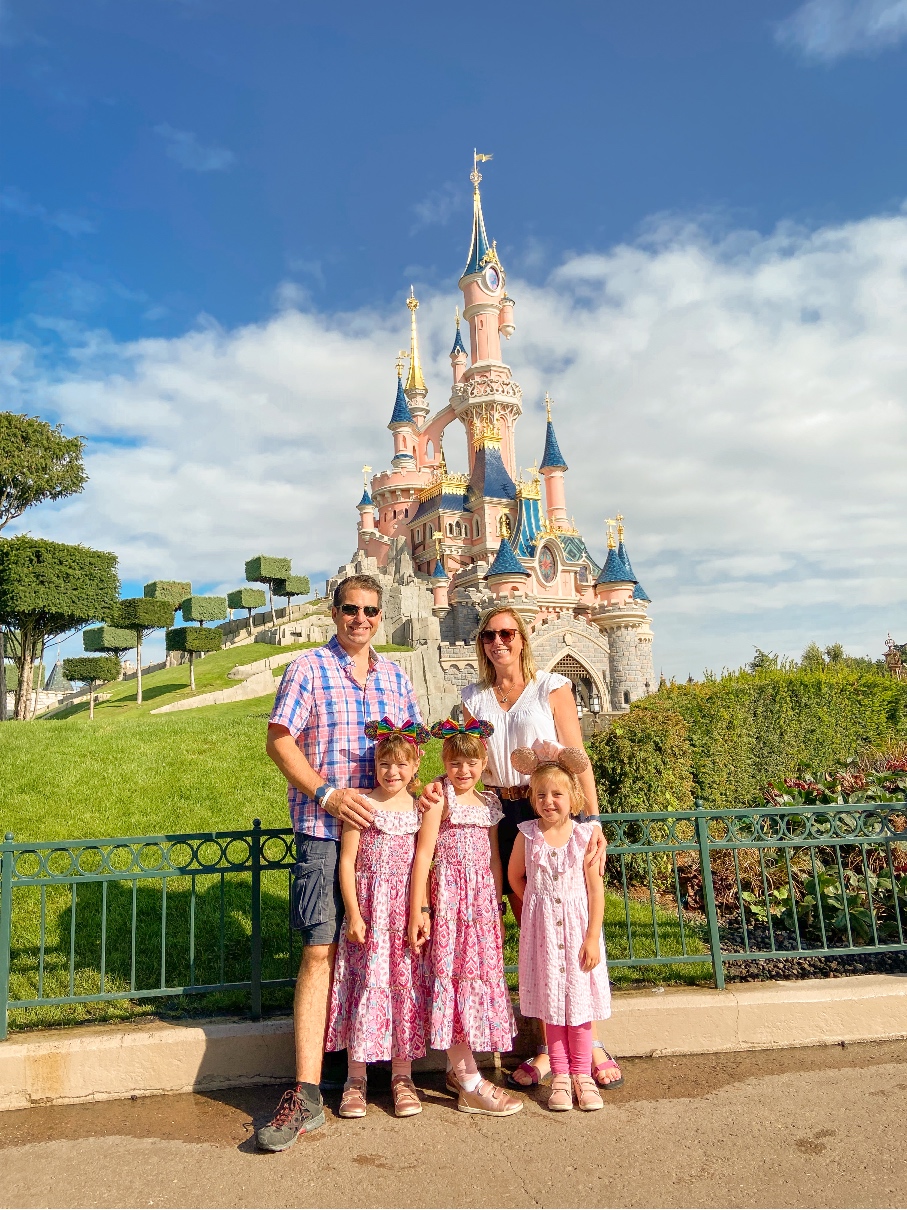 Les Villages Nature Paris Shuttle to Disneyland Cost?
It's only 6km to Disneyland Paris from Les Villages Nature Paris. The shuttle takes 15 minutes and is only €2 each, or you can get a taxi or drive. The shuttle can get very busy, so be prepared to queue for one, and you'll probably need to stand, but it's only a short journey away.
Do you get extra magic hours at Les Villages Nature?
Yes, Les Villages Nature Paris guests receive Extra Magic Time, which means you can enter the Disney Parks before they even open.
How far is Center Parcs to Disneyland Paris?
It is an 8 minute drive from Les Villages Nature Paris to Disneyland Resort Paris.
How Many Days do you need at Disneyland Paris?
Disneyland Paris, including both parks and the hotels, can be seen in one to three days. We would personally recommend two days in the parks, but you can do it in one day (which we actually did, it was just a little more rushed) or three if you want to take things at a leisurely pace, soak up the atmosphere and come and go as you please.
Les Villages Nature Paris to Eiffel Tower
If you are considering a Paris Holiday. Villages Nature is in a great location for this. The driving distance between the Eiffel Tower to Disneyland Resort Paris is 48 km. It takes approximately 30 min to drive from Eiffel Tower to Disneyland Resort Paris.
If you are planning a visit to the city of Paris there are a number of different monuments to visit – of course the Eiffel Tower is the most famous one but The Pantheon Paris, Arc Du Triomphe and just taking a journey on the Metro is good fun. If you have a car then you may also want to consider the Palace of Versailles with its fantastic water fountains.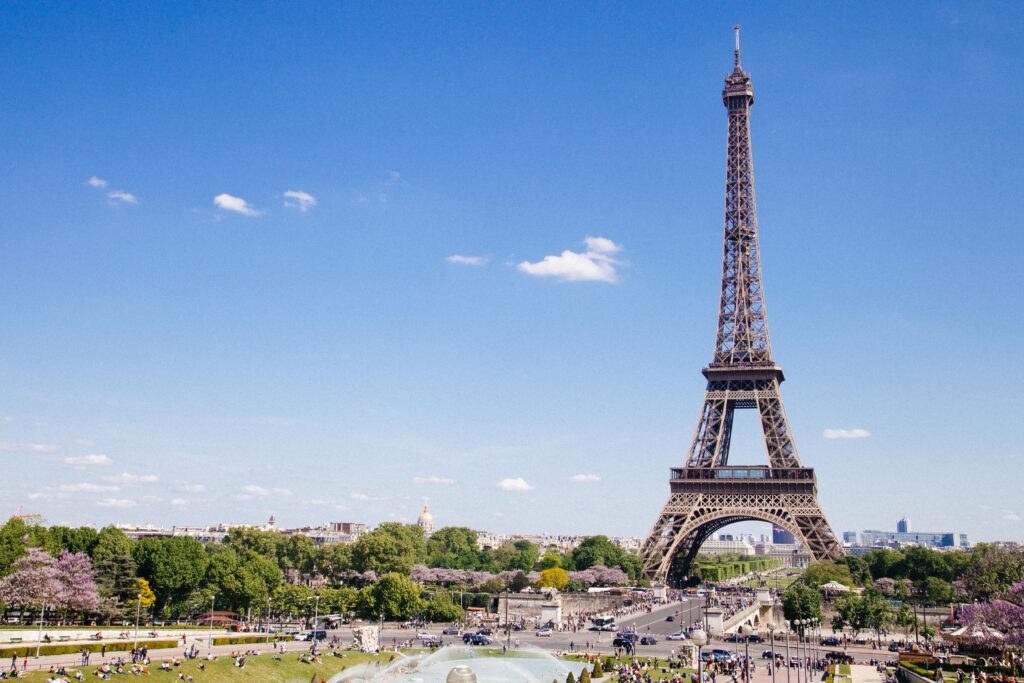 FAQ About Les Villages Nature Paris
What is the check-in process for Les Villages Natures Paris?
Resort check-in is from 10am on your arrival day but you cannot access your room until 4pm and check-out is by 10am on departure.
You will still have access to all the park's facilities the last day you check out. You can Arrive early and use the facilities all day too.
Is car parking available at Les Villages Nature Paris?
Yes, complimentary car parking is available at Les Villages Nature Paris for the duration of your stay. You are designated a car park close to your accommodation.
How far is Les Villages Nature Paris from Disneyland Paris?
Les Villages Nature Paris is less than a 10 minute drive away from Disneyland Paris. You can also access the paid shuttle service.
How can I travel to the Disney Parks?
When staying at Les Villages Nature Paris, you can drive to the Disney Parks within 10 minutes, where you can benefit from complimentary car parking – just show your band.
Can I meet Disney Characters at Les Villages Nature Paris?
No, Disney Character Meet'n'Greets are only available at Disney Hotels.
Do I receive Extra Magic Time if I stay at Les Villages Nature Paris?
Yes, this is a great bonus for staying at Les Villages Nature Paris. Guests receive Extra Magic Time, which means you can enter the Disney Parks at 8.30 – a whole hour before they even open!
Is Center Parcs Paris Cashless?
All of the Center Parcs villages are cashless and no longer accept cash payments. They system works really well.
Are there any Supermarkets near Les Villages Nature Paris?
The onsite supermarket is well stocked but are not the cheapest. However, I would say this is normal for resorts.