Going on adventures is what having kids is all about. From days out at the beach, a picnic in the park to a family friendly holiday, or an adventure of a lifetime, for anyone of those a picnic blanket is or should be an essential part of your 'kit'. But after you have packed the kids lunches, drinks, nappies, wet wipes, jumpers and the 101 other things in your bag, there is little room for anything else and I for one find that I often leave the bulky picnic blanket in the car as I just can't carry everything.
The PACMAT Picnic Rug
I have wondered whether there is such a thing as a lightweight, waterproof pac–a-mac style blanket that wraps up really small as this would be perfect for parents… Well in answer to my own question, yes there is… and husband and wife team came up with this fabulous idea. They too were fed up with carrying bulky picnic blankets around every time they went out. They wanted something lightweight, that would fit in your bag, waterproof and that you could wash easily – the PACMAT picnic rug was born!
**We were gifted a PACMAT in exchange for an honest review and were compensated for our time. All thoughts and opinions are my own.
Key Features of the PACMAT
Our PACMAT picnic rug has been used heaps in a short space of time by us. We have taken it on days out and on family holidays. It fits into our day bag perfectly. Because the fabric is so thin, it rolls up tightly and is held in place by a piece of elastic. Once the PACMAT is unrolled, you can use the pegs to secure it in position on the ground. The PACMAT picnic rug can literally be thrown out anywhere. On the ground, over logs or on the edge of a river bed.
The PACMAT picnic rug is waterproof. No more wet bottoms from damp ground. It also means the children have a rug to play on in the garden if the grass is wet! Yes, the PACMAT does get a little muddy from time to time, but it is easy to pop in the washing machine and wash at 30 degrees.
Size of the PACMAT
Who knew one company could produce picnic rugs in so many different sizes. Whether you are a large family, or looking to go walking on your own, they have a rug for you – the PACMAC picnic rug comes in 6 sizes!
We went for the XL family rug which was great as we all fitted on with heaps of space, but what I really love with the smaller rugs is that they come in a little drawstring bag. The solo one is great for kids when they want to sit with their friends or if they head off on school trips. No matter what size you go for, they fit in your bag.
The sizes of each rug are as follows;
XXL – 240cm x 240cm
XL – 240cm x 140cm
Family – 140cm x 140cm
Solo 140cm x 60cm
Patch Deluxe 120cm x 70cm
Patch 60cm x 60cm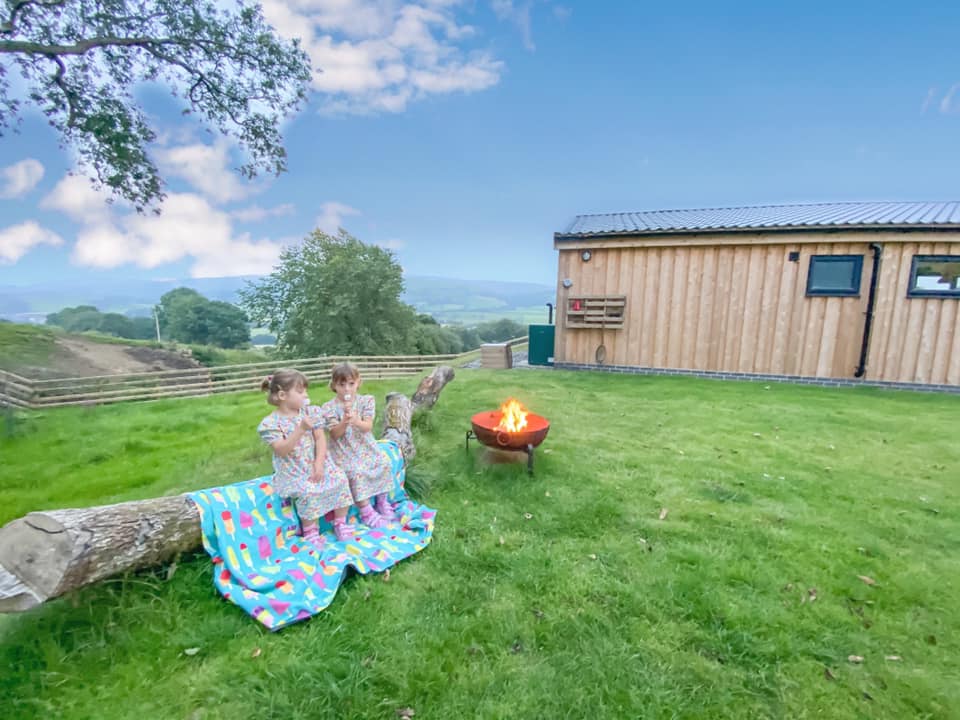 16 PACMAT Designs
Would you believe that the PACMAT comes in 16 different designs. Whilst we chose the bright and vibrant lollipop design, there really is something to suit everyone's taste. I also love the OS Survey map PACMAT.
Where can you Buy the PACMAT Picnic Rug?
You can buy a PACMAT in the online online PACMAT shop.
We think this product is great and a must have for all families whether you are at home or on holiday. Check out our holidays packing list, or holiday essentials guide for some more great ideas!
GO ON, PIN IT