It isn't always easy to know what to buy for six-year-old children, they have great imaginations and, as they grow, their attention span does too. They'll be starting to enjoy gifts such as construction toys as well as more traditional style toys, fancy dress costumes and even board games. Throw in some slime, glitter and cute collectables for good measure and you'll have a fail-safe formula when buying the best presents for 6 year olds!
Here's our pick of some of the best toys for six-year-olds:
Yoto Story Player
The Yoto Story Player is one of my girls favourite ever gifts. It is used every day!
The award-winning audio player fills your home with inspiring audio and lets kids lead the way. It's the heartbeat of the family home.
Kids from 3-12+ use physical cards to explore the best audiobooks, music, activities and educational audio.
No microphone. No camera. No ads.
Yoto Player can let your kids know when it's time to start the day! Use the Yoto App to set wake-up routines that work for your family.
Relax with the night light, unwind with white noise, or cosy up with Sleep Radio. Yoto Player will have night owls nodding off in no time.
Crystalina Fairy Dolls
Crystalina Fairy Dolls are the light-up fairy dolls that combine the energy of crystals with LED lights, bringing together the fun of role play with collectable dolls. Give the little fairies a shake to see them magically change colour, each one comes with a wearable amulet that changes colours too. Included is a Mystic moon display stand which displays the doll and amulet for a magical light show.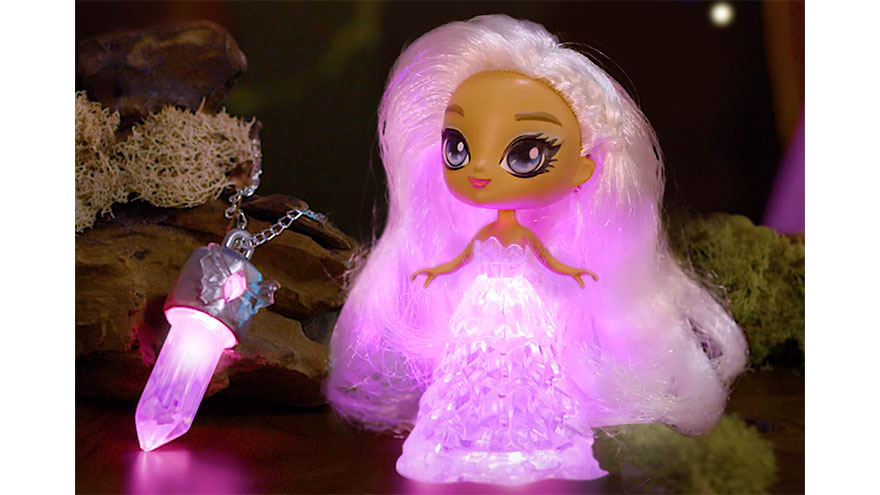 Mani Me
Whether it's a school day, or the weekend, if your kids are anything like mine then getting them organised and dressed in the mornings is always such hard work. But the Mani Me chairs, can make your life a who lot simpler in an instant! By encouraging independence in a fun and exciting way.
Beautifully crafted,  and made from sustainable bamboo these dressing chairs are a total revelation. The Mani Me Chairs come in  two sizes and 4 animal designsand are designed to organise your children's clothes. They give everyday clothes, and school uniform a home!
Barbie Dream House
This BarbieDream House Villa is every little Barbie lovers dream gift. It is easy to put together and features a large garden, furniture, verandas and lots of space to make a lovely home for your dolls. This two-storey villa is the perfect size for your children's Barbie dolls and will spark the kids imaginations, enjoying years of use and fun playtime.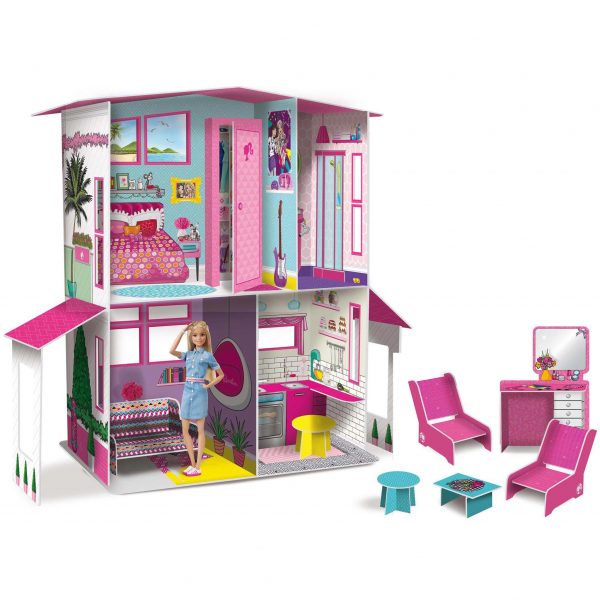 Steiff 2021 Teddy
You can't beat Steiff when it comes to teddy bears –  and this super smart bear is the softest we have ever owned. The Steiff Cosy Year 2021 bear comes in a smart brown colour with 2021 stitched on his right paw pad. With lovely, gentle features and a white satin bow – he will make somebody a very special gift to be cherished forever.

Joules
Wellies
These  gorgeous wellies from Joules are made from a natural, flexible and lightweight rubber so they can be rolled up and down  – the perfect presents for 6 year old girls for puddle jumping or running through the mud. These come in many colours and patterns, our particular favourites are the pale pink dog show ones.
Moxie Polo Shirt
If you are looking for presents for 6 year old girls, then this short-sleeved charming little Moxie Polo Shirt with cute applique artwork is perfect. Joules are members of the Better Cotton Initiative supporting sustainable cotton practices. These t-shirts come in navy blue or pale pink.
Rosalee Dress
Girls will have great fun in this Rosalee A-line dress! It's relaxed, swing shape and long sleeves make it great for all-year-round fun, with a colourful print and embroidered detailing that will make everybody smile.
Playmobil Zoo
Playmobil is one of the best presents for 6 year old boys or girls. In this large Playmobil City Zoo, all animals have a lot of freedom and live in spacious enclosures. The playset consists of six figures, six penguins, two giraffes, a pelican, a butterfly, a mole, a mouse, as well as a wooden visitors' observation path and a souvenir shop with numerous accessories. Other animal species to extend the zoo are available separately. These include a vets with medical cart, lion enclosure, koala set, tigers with cubs, a cute panda set with cubs and so may more.
Smiggle
Smiggle Disney Princess Hard Top Pencil Case
Smiggle has partnered with Disney to create an amazing limited edition collection featuring some of your favourite Disney Princesses.
This  classic design, hardtop pencil case is fit for any Princess and is ready to be filled with your own Princess colouring sets.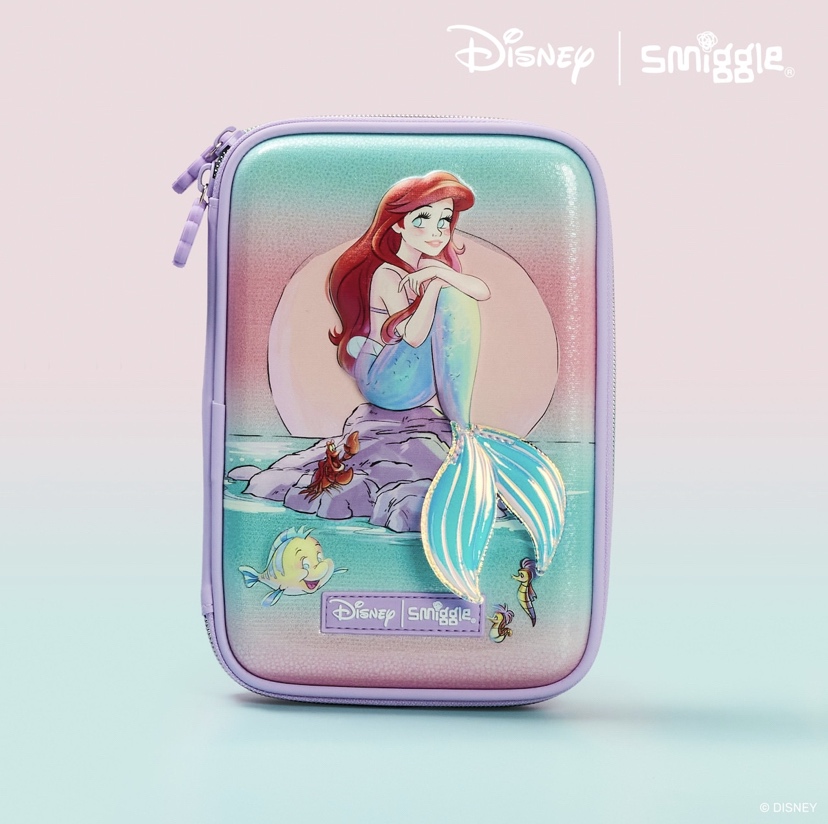 Smiggle Disney Princess Ariel Shoulder Bag
With this gorgeous Ariel Shoulder Bag, you little Princess will be ready to head off to their party in style. Its' super shiny sequin scales glimmer as you move like reflective sea glass! Plus, all your favourite characters including Flounder, Sebastian and more, are featured on this exclusive under the sea inspired print.
Disney Princess Ariel Toiletry Bag
Get ready in the mornings just like a real Princess with this Disney Ariel's Toiletry Bag. It features multiple mesh and clear plastic pockets to store all your goodies and folds up for compact on-the-go use! Plus, its shimmering sequined details shine just like the star that you are! It's great for your mini travel companion.
W 21cm x H 7cm x D 16.5cm when closed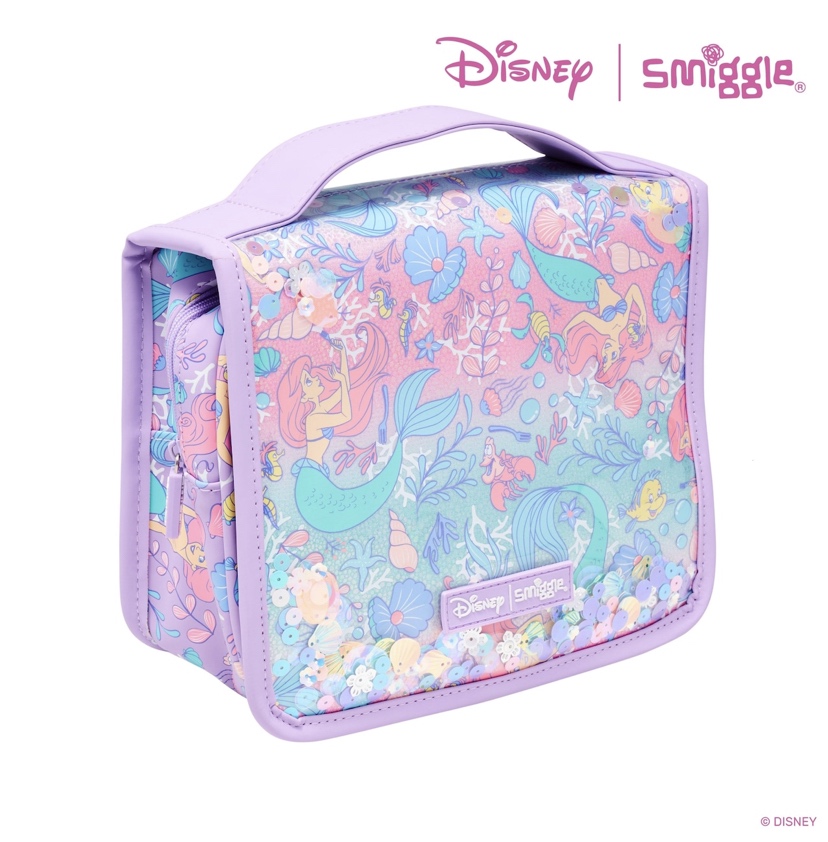 Edx Rainbow Pebbles
These Rainbow Pebbles are fantastic for releasing those creative juices. Their odd shape makes them wobble when stacked, creating an extra challenge for young learners. Their rainbow colours and tangible texture make them ideal sensory toys for children with special needs. The pebbles can be used for learning colours, sorting, stacking and sequencing.

FLORAL NIGHTDRESS By Rachel Riley
These pretty Rachel Riley, traditional style long-sleeved nightdress makes the ideal Christmas gift for your little girl. It is patterned with a lovely ivory and pink or blue floral design. Soft gathers, elasticated cuffs and a frill trimmed collar. 100% cotton.
Kipling Happy Bumbag
The Happy Bum Bag is the perfect size for kids, complete with adjustable waist strap, a furry Kipling monkey and a zipped main compartment, for keeping all of your things safe. There is also a matching backpack available. It is also made from a water repellent material and comes in lots of different designs.
Stomp Rocket
Send your own Stomp Rocket soaring high into the sky – this is one of the best toys for 6 year old boys and girls. These foam rockets fly up to 27.4m with no batteries or fuel – just stomp to launch! Great fun for all ages and perfect for the park or the garden.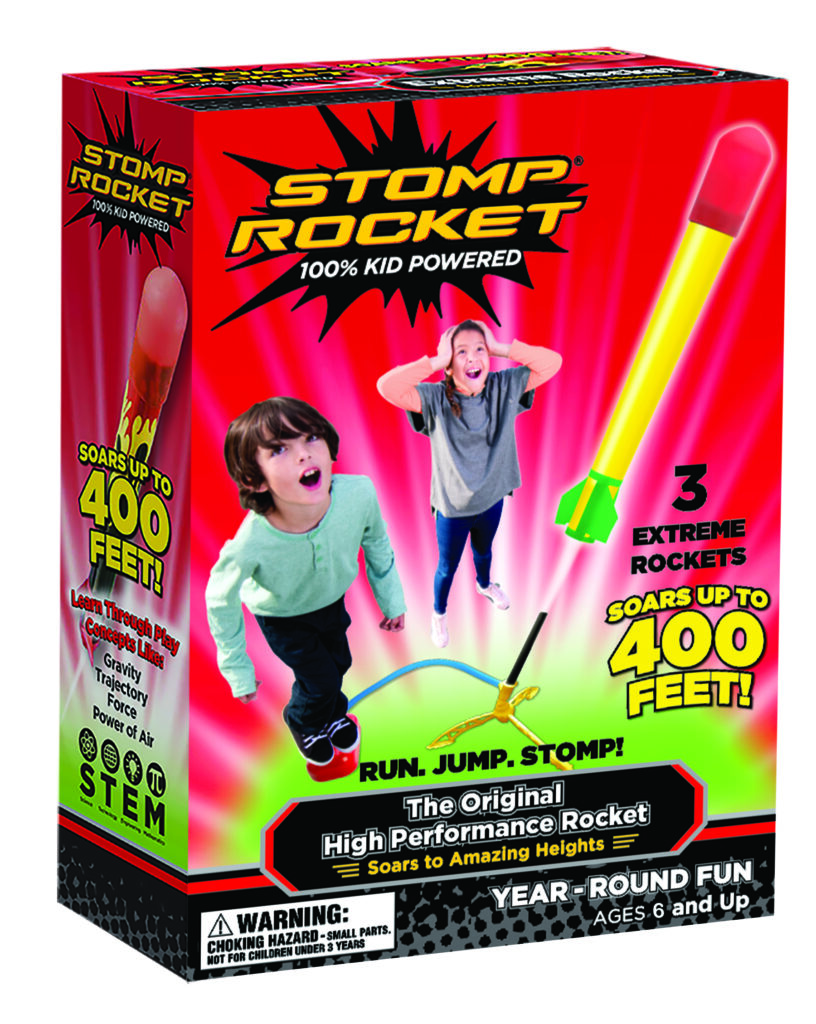 Vet Squad Surgery
Meet the Vet Squad: Ava, Emily, Yara and Robin – a squad of intrepid explorers who are always ready to race to the rescue! Help make the poorly animals feel better by healing their magical colour change injuries and applying their bandages. There are lots of sets to choose from and collect – a great toys for girls age 6.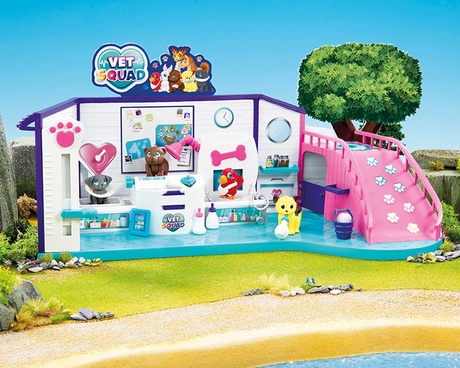 Rainbow My Glowing Unicorn
Rainbow –  My Glowing Unicorn  has the most gorgeous rainbow mane and tail. This unicorn loves hugs and cuddles and when you stroke her back, her horn glows and she will make cute unicorn sounds. This will make the perfect gift for any unicorn fan!
My Living World Bug Photography Kit
Take incredibly close-up photos of bugs and insects with the My Living World Bug Photography kit. It has a viewing pot that makes collecting bugs easy plus there is a magnifier. The capture device and macro lens clip onto your phone so you can take 10x and 20x magnification photos. Learn all about bugs and insects with the fact filled bug guide written by nature expert Nick Baker.
Spy X Night Nocs Binoculars
Night Nocs are stealth binoculars to use for spy play day or night. With 2 x magnification, you have clear viewing and lets you see up to 25 feet in the dark. Use the switch to move from white to red light for stealth mode. The perfect choice for a sleep over with friends.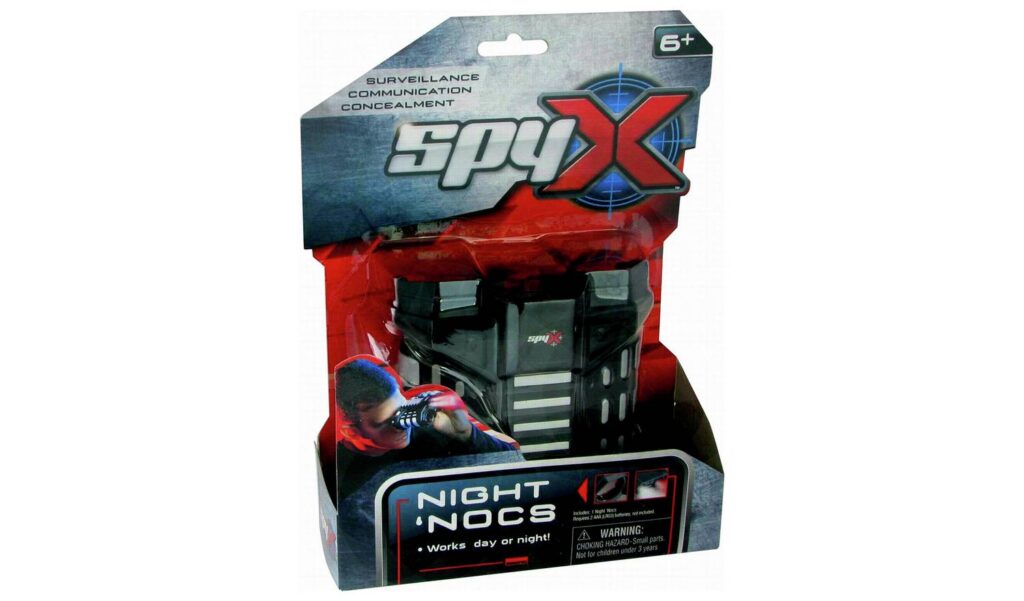 Shake Off
The aim of Shake Off is simple – the more you shake, the more you score! To play, turn the spinner to decide where you and your opponent must wear the shake-o-meter and how you must move. Then, once you're ready, press the timer and start shaking! The winner is the player with the highest score. Loads of fun for all the family.
Cutie Stix Creation Set
The Cutie Stix Creation Set allows children to create unique bracelets and necklaces. There's a choice of fun bead 'stix' and you can safely cut and core them into little beads and let their creativity run wild.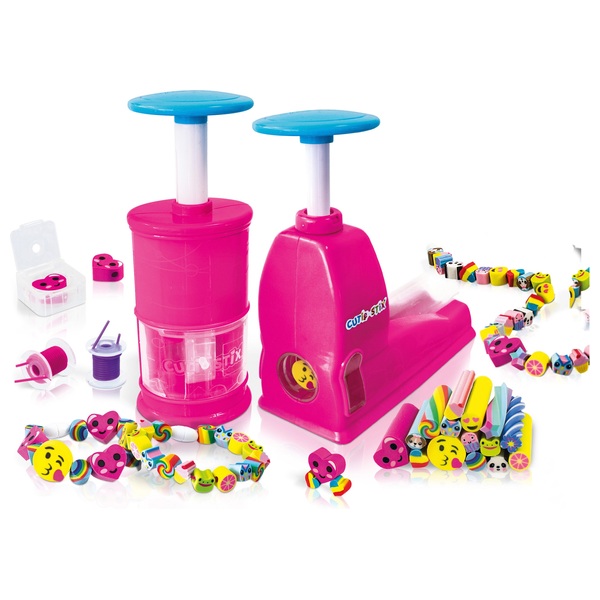 The National Trust Crafty Pencil Case
This Crafty Pencil Case is inspired by the National Trust's '50 things to do before you're 11 ¾' – perfect for school or as a gift for stationery lovers, this pencil case coordinates with the Adventurer's Backpack. Plus, every purchase from the National Trust rangesupports their important conservation work.
Adventurers Backpack
The Adventurers Backpack is perfect for popping all your little one's essentials in ready for a day of exploring. It is large enough to fit the Pack A Snack Lunch Bag and Crafty Pencil Case plus A4 books and folders inside. The Splish Splash Steel Bottles also slot in perfectly. The outer fabric is made from post consumer recycled polyester (that's recycled plastic bottles!).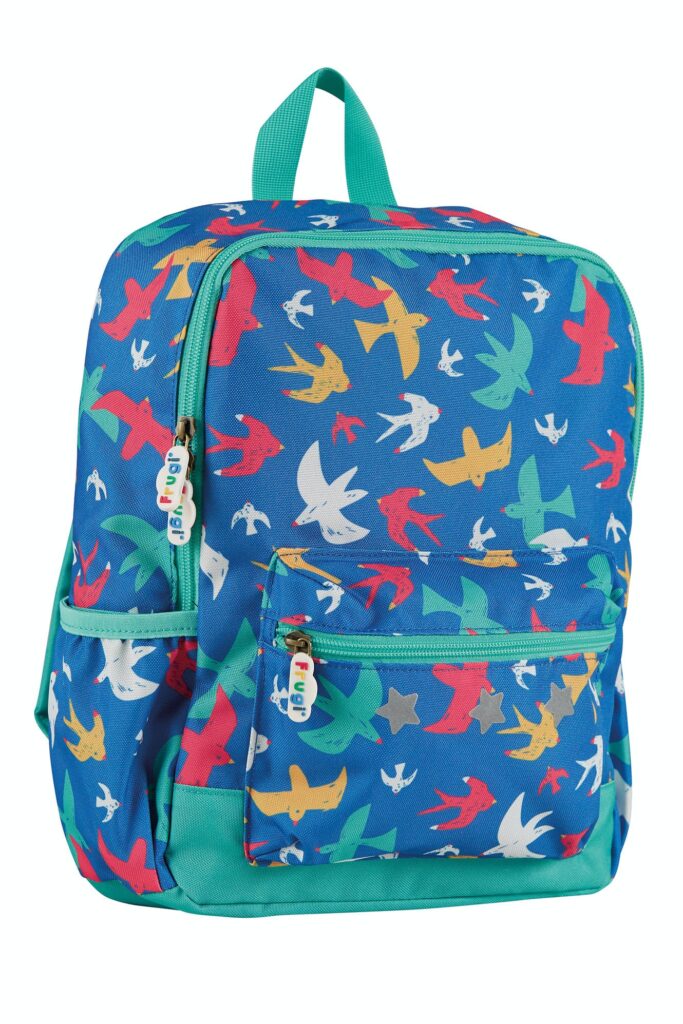 Dorothy Hoodie
Warm, cosy and colourful, the long-sleeved Dorothy Hoody is made from soft organic cotton. It has an Abisko Stars design with a colourful Rainbow applique on the front, and lets admit it, who doesn't love a rainbow?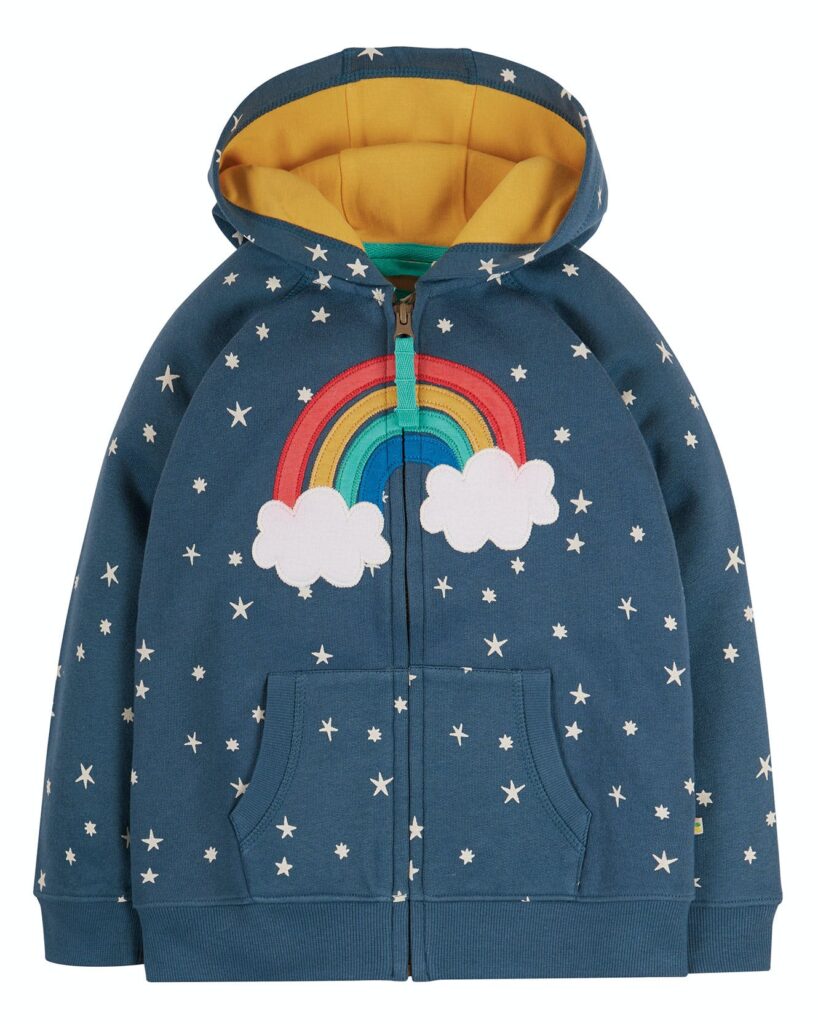 Melissa and Doug FAiry Tale Stamp Set
Melissa and Doug have produced a set of high-quality, wooden-handled rubber stamps and vibrant markers are perfect for telling stories, creating art projects, cards and decorating notebooks. The 38-piece set includes 30 fairy tale stamps, two two-colour washable ink stamp pads in pink, purple, blue, and green, and six colourful markers to fill in scenes.
Piu Piu Unicorn Super Soft Plush
The latest release from the kawaii brand Molang is the Piu Piu Unicorn Super Soft Plush. This super-cute and soft unicorn plush is the perfect friend to take along on adventures and will keep you and your other teddies company at night time.
Kids Against Maturity card game
An all-round fantastic family card game for everybody,  Kids Against Maturity is the ideal game for the whole family. Suited to all ages, with age-appropriate gags (and innuendos for the adults) it will have everybody in hysterics. The game is portable so can be taken and played anywhere. Each question asker chooses the funniest answer, and the player with the highest amount of most funny responses, wins the game!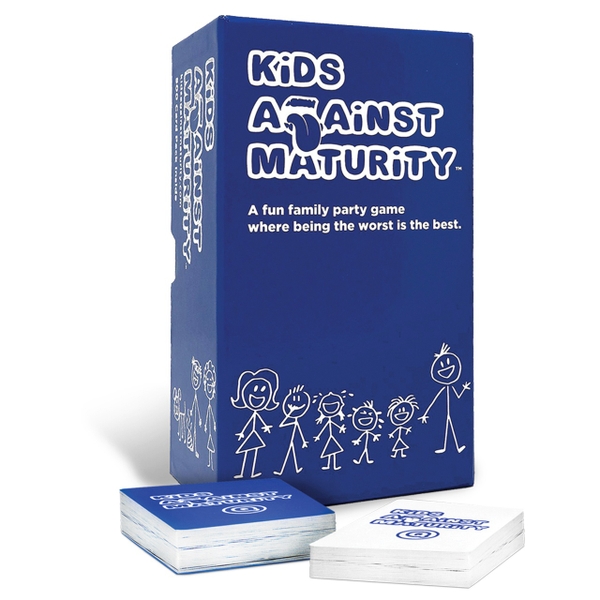 My Fairy Garden – My Fairy Teacup Garden
Sow the seeds and while you watch them grow the children can have a tea party with Fairy Chai and her snail friend. This Grow & Play set comes with red amaranth seeds that can be grown in the tea cup. With My Fairy Garden 'Grow & Play' range, children can imagine, create, nurture and grow.
My Fairy Garden – Flower edition
This updated version of the best-selling My Fairy Garden Flower Edition Playset includes everything you need to create an enchanting Fairy Garden, for fairies to enjoy – just add soil. Included is a beautiful new flower house, Andrena the Fairy and her dormouse friend that lives in a flower.
Doctor Slime
Doctor Slime Pet Vet is the first in a new range of collectable toys from Canal Toys. Each set contains a cute pet with colour-changing properties. Temperature-sensitive stickers change when cool slime or warm water comes into contact. This kit also includes a decoder, super syringe and anti-bacterial slime.
Kids can play at being a vet, curing their pet of their little bugs, by using  the diagnostic tool and filling out the medical card with their details.
Hopefully our list of gifts for six-year-olds will have sparked your interest – it is always good to get a bit of tried and tested input. Happy shopping.
If you are looking for other gifts four younger kids, please check out some of these guides too;