The Ickworth Hotel – Luxury Family Hotel in Suffolk
Nestled in 1,800 acres of rolling parkland you will find the gorgeous Ickworth Hotel. The Ickworth Hotel is part of the Luxury Family Hotel group, like New Park Manor and Woolley Grange which we have previously visited.
The Ickworth Hotel is a grand 18th century home, with high ceilings, log fires and mahogany furniture, which is offset by impressive modern art – Yes it is every bit as grand as it sounds, but it's absolutely wonderful that they welcome the sounds of tiny feet and muddy boots with open arms – that's both children and dogs – The Ickworth Hotel is a dog friendly hotel too!
** Our weekend was gifted in exchange for this article. All thought and opinions are honest and our own.
The hotel is the east wing of The Ickworth, a Georgian palace that was once home to the Marquess of Bristol and is now jointly owned by the National Trust. It offers excellent facilities for both families inside and out.
I had a good feeling about The Ickworth before I'd even set foot inside. I knew it was going to be the perfect family escape for the weekend. It was fairly close to home and the child friendly facilities were just perfect.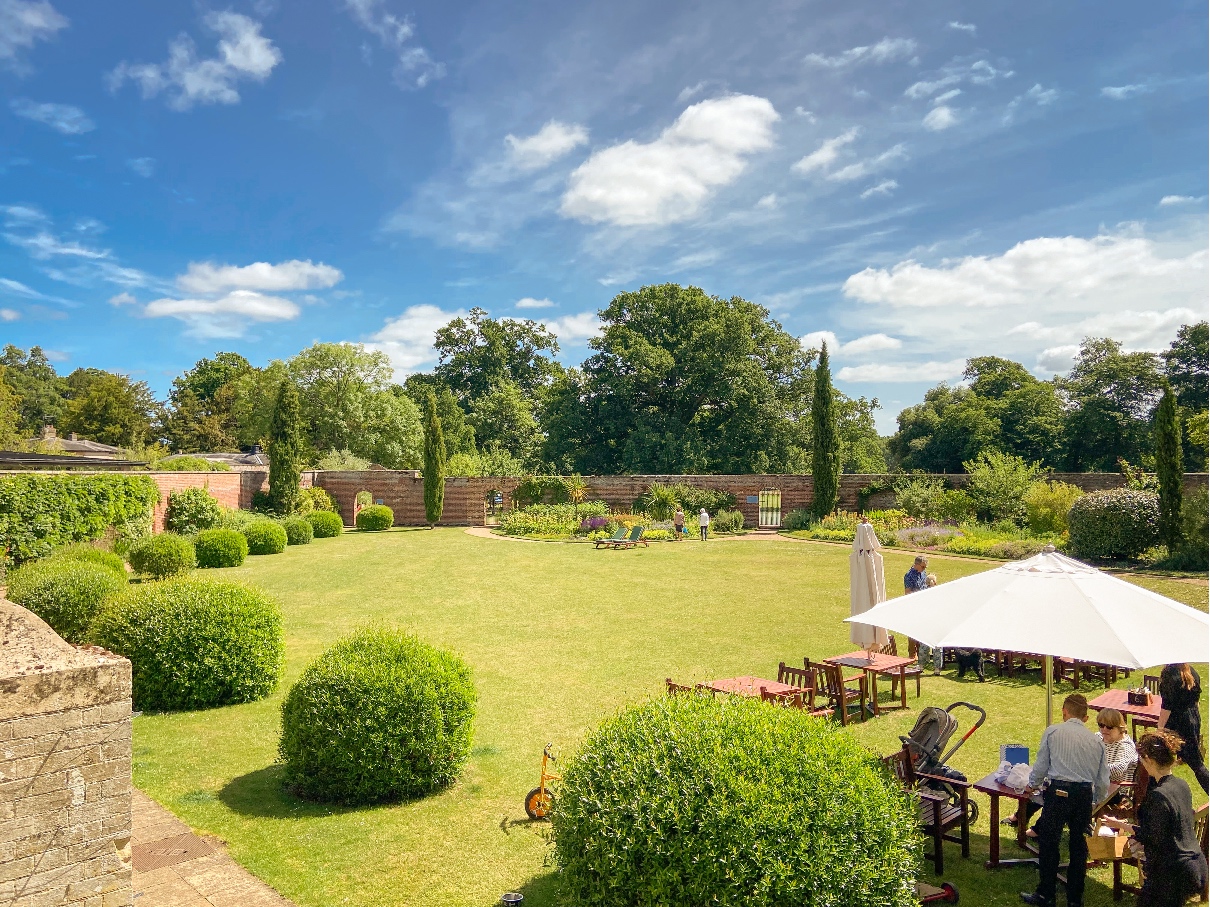 What is a Luxury Family Hotel?
Luxury Family Hotels provide gorgeous family holidays in the UK's finest country house hotels. From manor houses to hunting lodges their main aim is to make sure that your family feels completely at home whilst enjoying a luxury child-friendly holiday.
There are a number of hotels scattered around the UK that have elegant rooms, locally-sourced food, spa treatments and beautiful grounds to explore.
For children from 3 months to 8 years old there are Ofsted registered, complimentary childcare facilities, babysitting and listening services, high tea, baby equipment and toys and games, making this a truly child-friendly choice for a UK holiday.
For older children there are a host of local activities on offer and within the hotels, there are classic family movies, video games and a pool and football table to keep everybody entertained.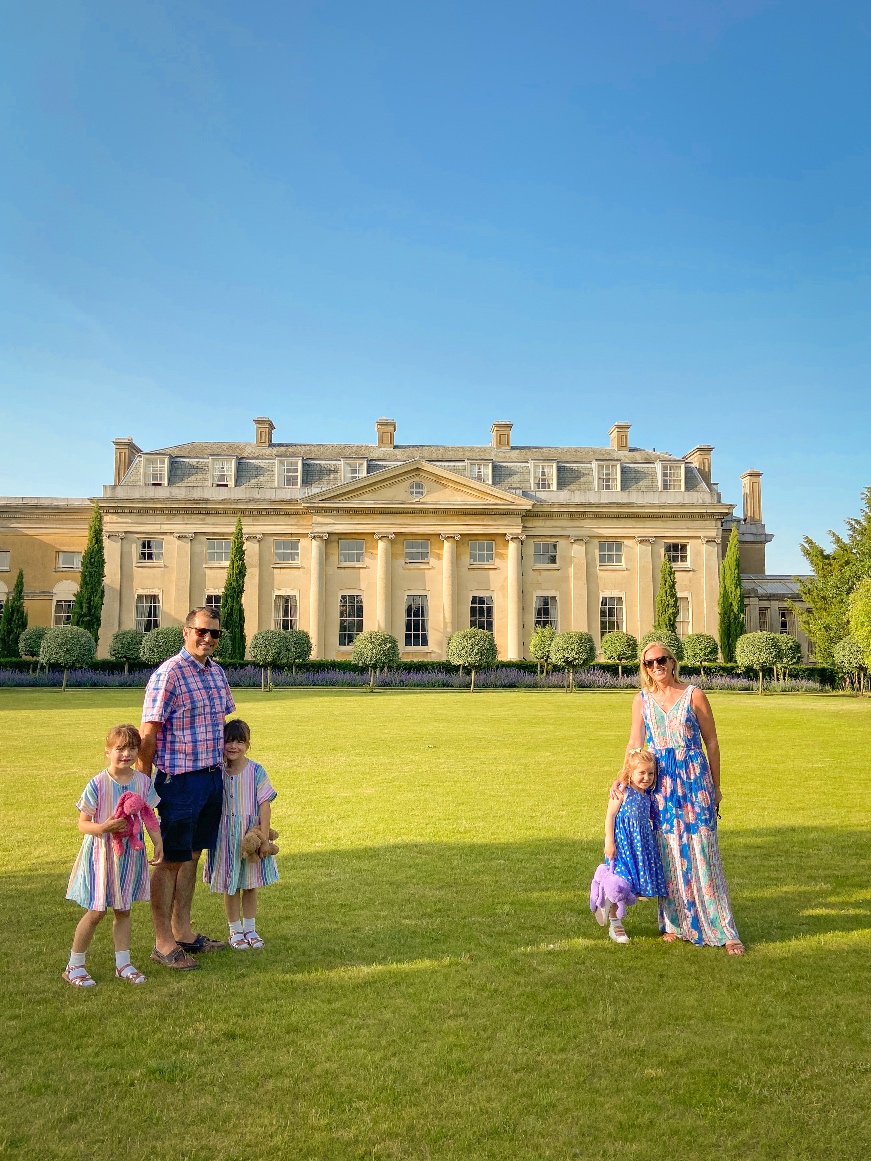 Hotels within the Luxury Family Hotels Group
New Park Manor, New Forest
This former hunting lodge is situated in the New Forest in Hampshire, in a clearing of the ancient woodland and beloved national park.
Fowey Hall, Cornwall
Fowey Hall is a beautiful Victorian mansion which overlooks the Cornish fishing town of Fowey and its estuary.
Woolley Grange, near Bath
Woolley Grange is a secluded Jacobean manor house on the edge of the pretty town of Bradford-on-Avon near Bath.
Moonfleet Manor, Dorset
Moonfleet Manor is a country estate set on the shores of the Fleet and the unique natural landscape of Chesil Beach on the Jurassic Coast in Dorset.
The Ickworth, Suffolk
The Ickworth is an Italianate palace which is set in 1,800 acres of Suffolk countryside, the perfect spot for a family holiday in the UK.
Where is The Ickworth Hotel?
The Ickworth, Horringer, Bury St Edmunds, Suffolk, IP29 5QE
The Ickworth Hotel is just two hours away from London, situated within the rolling countryside of Bury St Edmunds in Suffolk. There's a huge 1,800 acres of parkland to explore. You can of course enjoy the local area but you are also close to Cambridge, Colchester and Newmarket. A few miles away you'll find the Anglo-Saxon Village and Country Park of West Stow. Colchester Zoo is also not too far away and is considered to be one of the finest zoos in Europe.

Accommodation at The Ickworth Hotel
The Ickworth has 38 hotel bedrooms, and three lounges that are unique and grand within the main hotel, these are decked out to accommodate children, dogs and couples.
There are family suites which have interconnecting bedrooms. In The Lodge there are private apartments. Interconnecting rooms can be booked together to create flexible family accommodation.
Their spacious deluxe hotel rooms can sleep up to three children in cots, extra beds or sofa beds. If you're visiting as a family, the staff will liaise with you before your arrival to make sure your room is set up exactly as you need, including bed guards, potties or changing mats.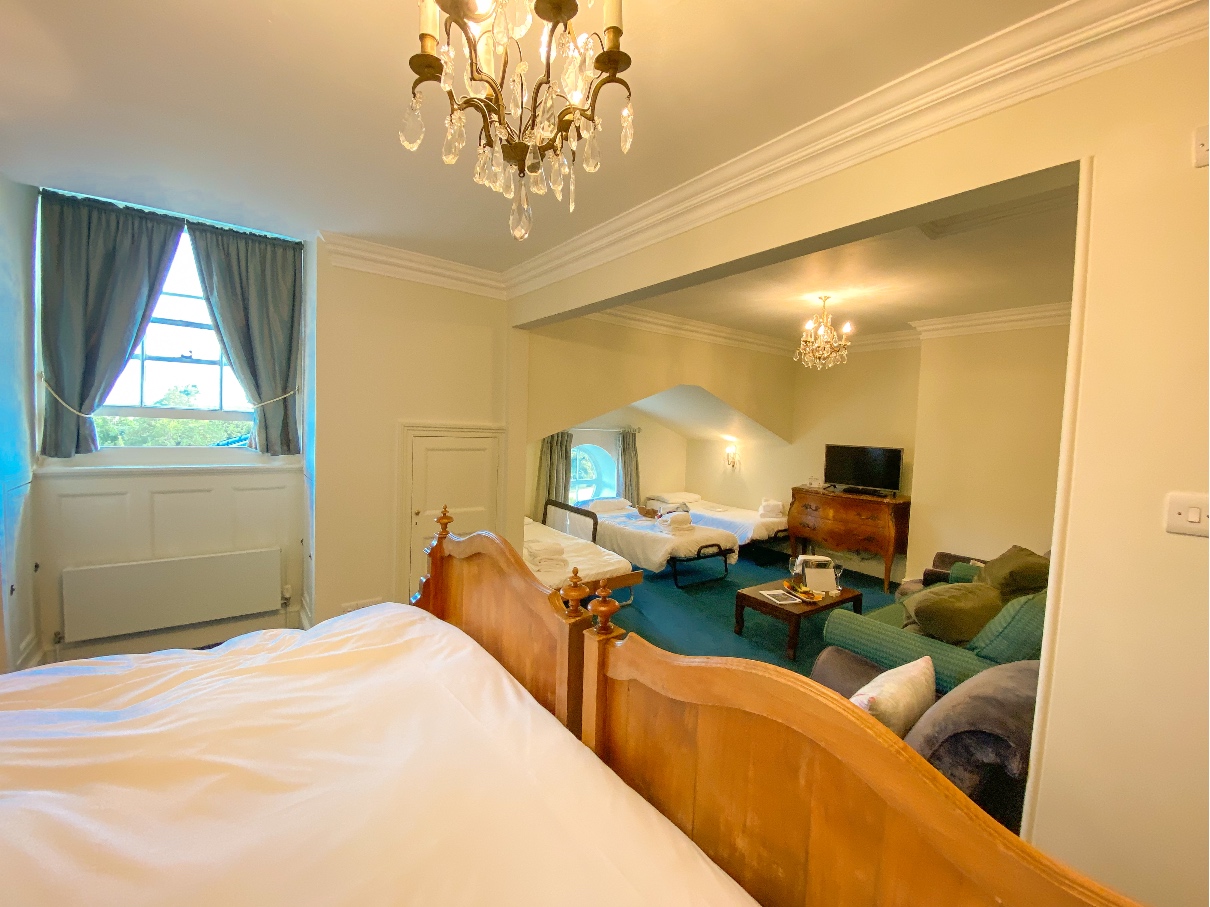 The Lodge has eight apartments and three double rooms, it is set amongst four acres of gardens. It is a converted farmhouse within the estate and half a mile from the main hotel, it was formerly the home of the Earl of Bristol and his family. These apartments have beautiful views and plenty of outdoor space. Inside the rooms you'll find DVDs, games and WiFi. You are welcome to come and go as you please and use all of the facilities within the hotel.

Facilities at The Ickworth Hotel
The Ickworth Hotel has really taken into account that a family holiday should mean a break for everybody, including mum and dad, so they offer complimentary childcare filled with fun activities so that the adults can have a proper relaxing break.
You'll find childcare and activities available for children up to 8 years old. Children are encouraged to explore the estate; they can slide and swing in the fairy garden and explore woodland trails. You can even hire a pushchair.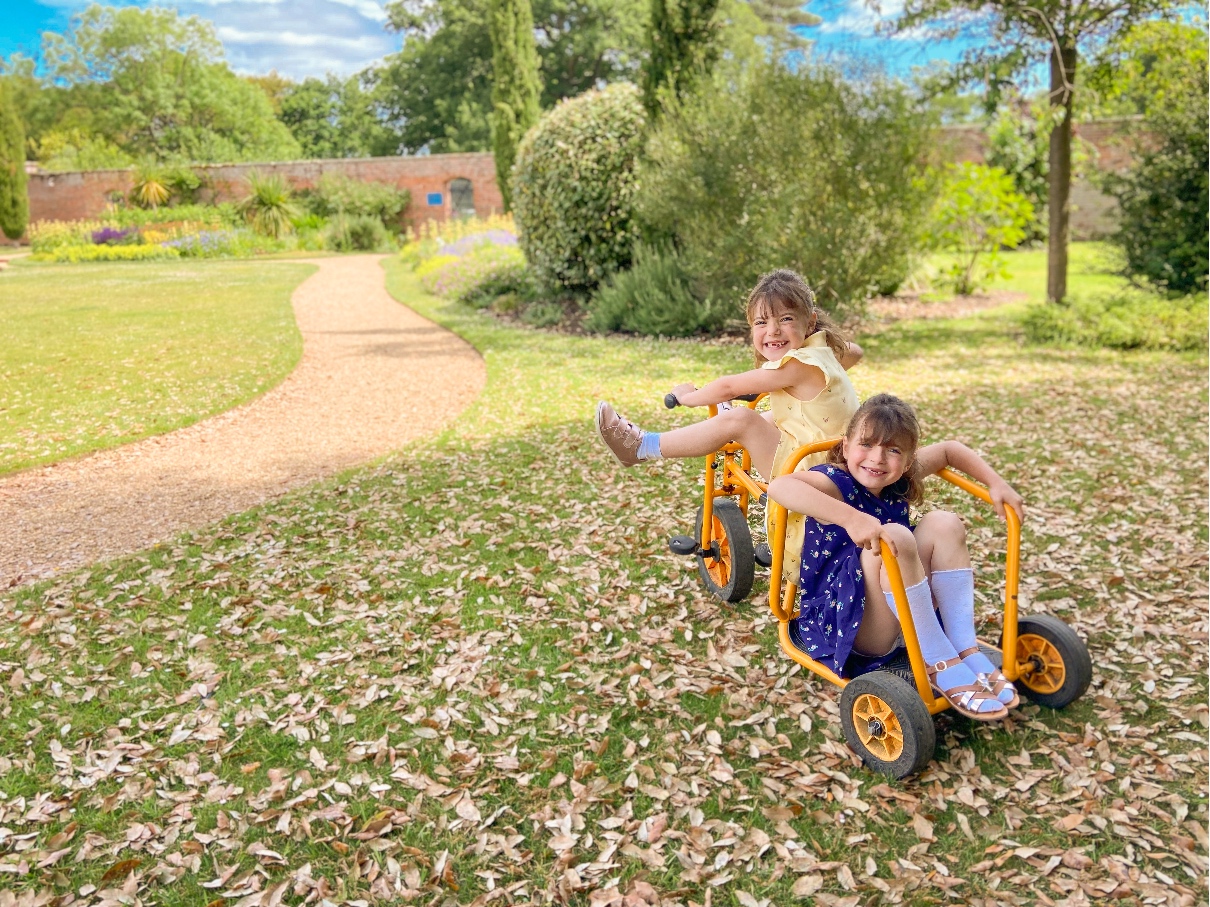 The whole family can enjoy spending time together in the indoor pool and outside on the estate. For older children there is a games room where they can hang out together and make new friends. This hotel really does go the full mile to make life easier if you are with babies, toddlers and older children – here are the services that are on offer:
●      Baby monitoring and babysitting. This baby monitoring system allows you to personally monitor your child from anywhere in the main hotel on a handheld device.
●      Baby equipment including cots, nappy bins and bottle warmers.
●      They can heat bottles and bring fresh morning and evening milk to your room, free of charge.
●      Four Bears' Den is packed with games, toys and books, it offers a safe and fun space. For each night of your stay, they offer up to 90 minutes of free childcare in the Ofsted-registered crèche.
●      90 minutes of free childcare in the Ofsted-registered Four Bears' Den for babies over three months.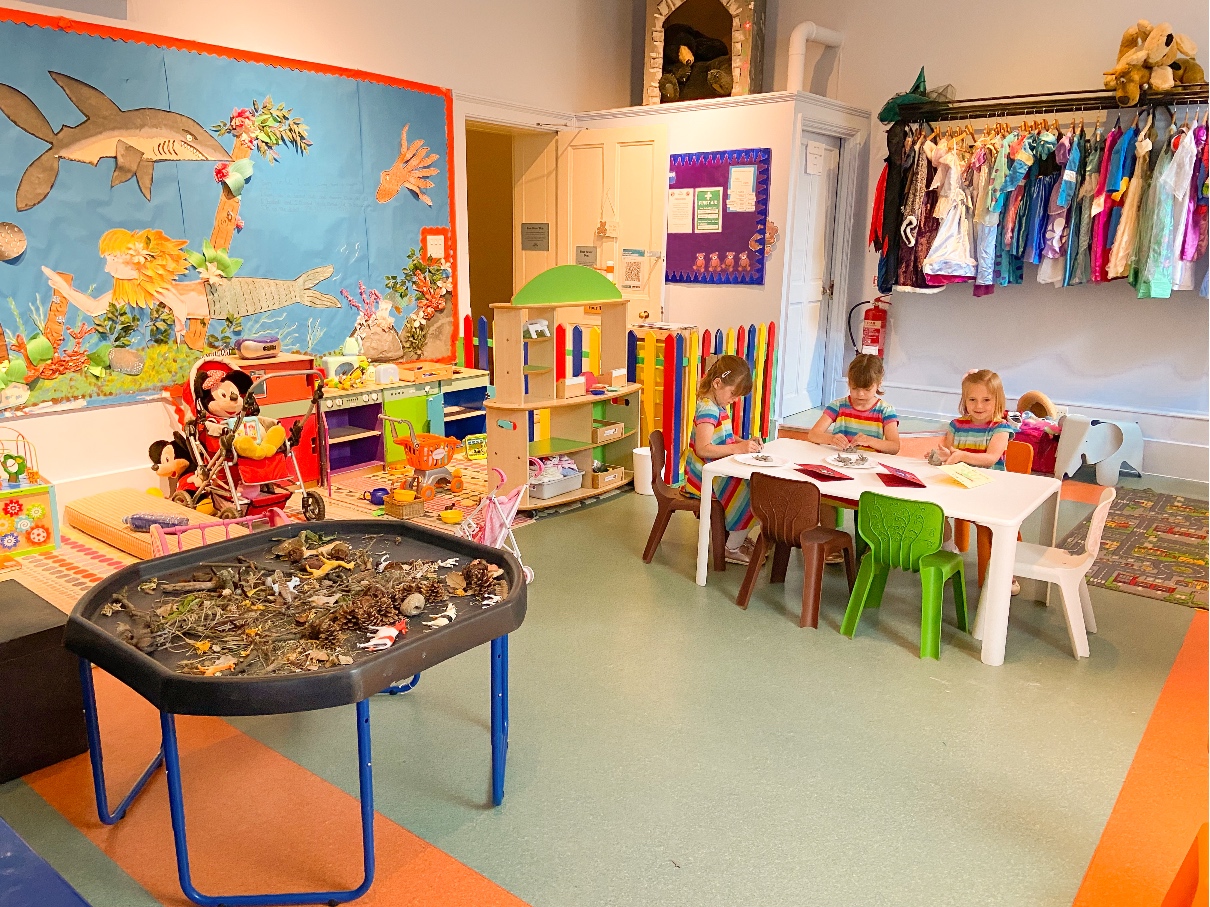 ●      Children's dining. Choose when you'd like them to eat, with flexible dining options.
●      Venture out to explore the fairy garden, complete with cars, adventure playground and trampoline.
●      Have fun in the indoor heated swimming pool, which has floats and pool noodles.
●      Club Blu is perfect for older children where they can play Wii, X-Box, PlayStation, table tennis and table football.
●      Cinema room
●      National Trust adventure playground, complete with climbing frames, swings and activities for all ages. At the hotel bounce on the large trampoline (complete with safety nets), or borrow a selection of garden games from reception.
The Ickworth Hotel Restaurant
The Ickworth's expert chefs create seasonal menus using the best local ingredients. From breakfasts, lunches and afternoon teas to family dinners and adult dining, The Ickworth restaurant offers flexible eating options and I promise you that you will not be disappointed – every meal was absolutely delicious with a great variety to choose from and children were always in mind.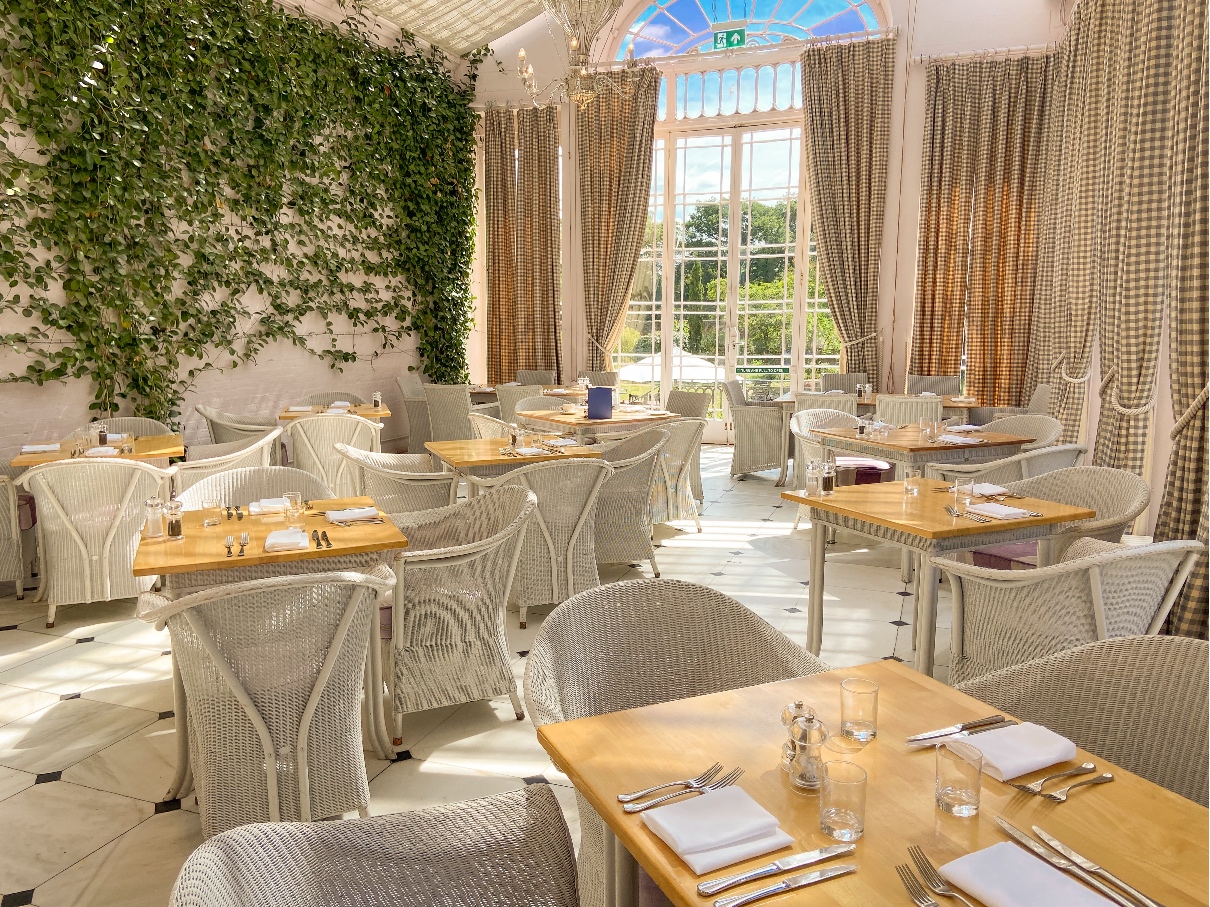 The family meals are geared-up for children with things such as mini meatballs, fish fingers, chicken nuggets or curries, and pizza on the menu. You can also have your meals delivered to your room if you would prefer.
You can tuck into an array of dishes including steaks, seafood, grazing boards and the chef's famous pizzas – everything is truly delicious and cooked to the highest of standards.
If you are staying at The Lodge, they will provide cereals and fresh milk daily to keep you going until you wish to join the main hotel for breakfast. You can even choose to sit at a table overlooking the pretty Italianate gardens.
Matilda Afternoon Tea at the Ickworth Hotel
The Matilda Afternoon Tea at The Ickworth is inspired by Roald Dahl's tale of Matilda. This little feast takes inspiration from the magical moments from the story with their own take on Newt Juice and Bruce Bogtrotter's Chocolate Cake and it was a super special part of our stay at The Ickworth Hotel.
The afternoon tea comes served alongside themed activity sheets for the children. The afternoon tea consists of a selection of carefully curated sandwiches with delicious sweet treats and homemade scones alongside a selection of teas and coffees.
Please do check the menu when ordering – if your children are anything like ours and super fussy, you may like to change the sandwich fillings like we did. The staff at The Ickworth are used to kids and their special ways so couldn't have been more accommodating – just ask!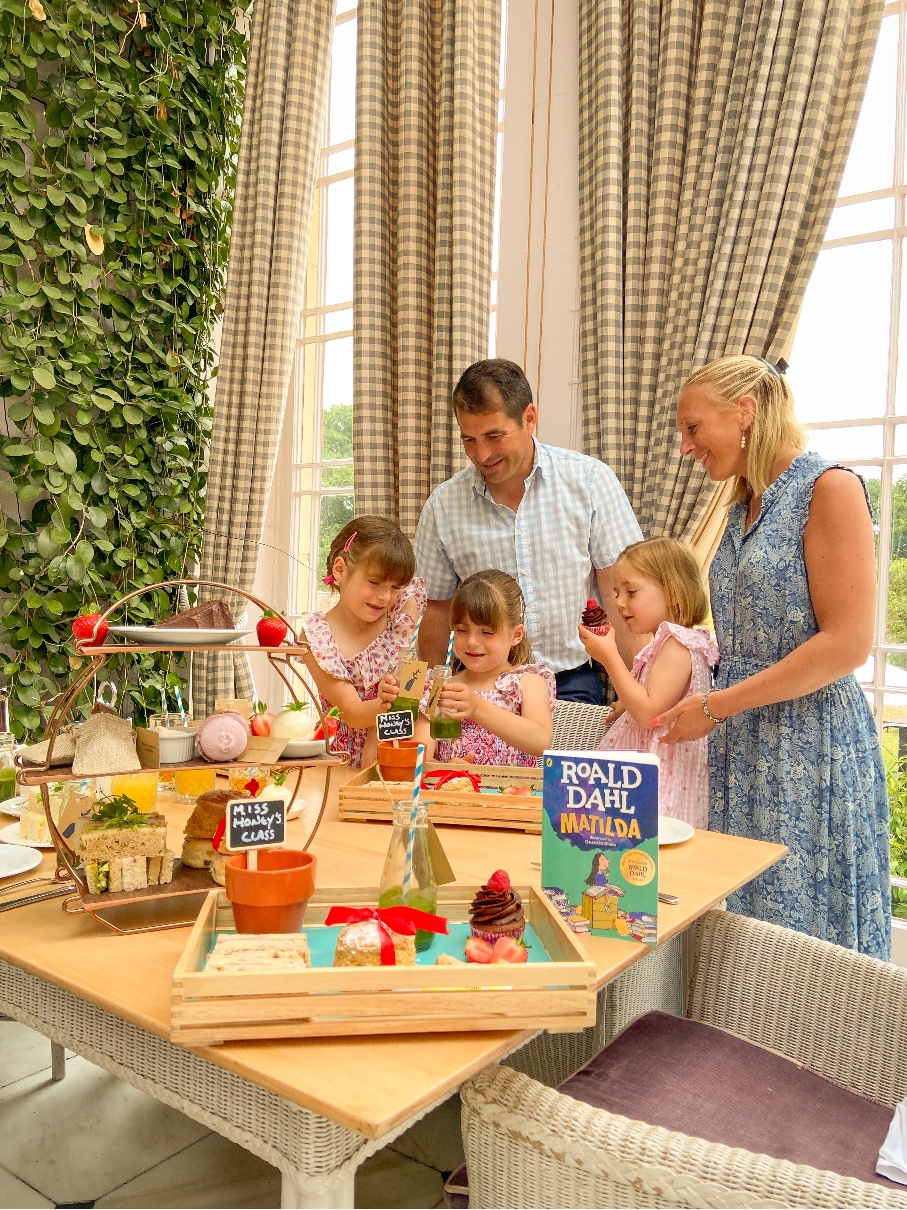 The Ickworth Hotel is a Dog Friendly Hotel
If you have a four-legged friend who you want to bring with you to enjoy a dog-friendly holiday in the UK, then have no fear, The Ickworth is a dog-friendly hotel. Your dog is welcome to stay and will love exploring the estate. The hotel does ask that your dog is kept on their lead and they cannot come into the restaurants. You are welcome to borrow a baby monitor to keep an eye on your dog whilst dining. If you'd like to bring your dog along, there will be a small supplement of £15 per night.
The Ickworth Hotel Spa
You can indulge in a treatment and some me-time at the spa which has zoned areas and plenty of pampering treatments. Located in the outer building just a short walk from the hotel, the indoor swimming pool is open daily for everybody to enjoy. The Treatment Rooms are located on the lower ground floor of the main house and they offer an extensive range of treatments for men, women and teenagers.
The Ickworth Estate
The Ickworth Hotel is a part of the Ickworth Estate which is now a National Trust property. It boasts acres of gorgeous outdoor space which families will love. You don't have to leave at all over a weekend, just enjoy the grounds, the walks and the adventure playground. The Ickworth Estate have also just launched  cycle hire.  So why not follow one of their two family friendly multi-use trails around the estate – the River Linnet or the Monument trail. They have even got a short route especially designed for little legs! The routes are suitable for all weathers too, so even if it's raining, you can still enjoy exploring the estate.
Let's go to the Ickworth Hotel – Book Now!
I must confess, it was so nice to get rid of the mummy jeans for the weekend, and put on a nice dress and some heels for once. My husband and I also found a little time to ourselves too which was made possible by Ickworths own kids club which the girls loved going to and created the most wonderful crafts. The baby monitoring service was fabulous too – we could watch the girls sleeping whilst we enjoyed a glass of wine and dinner downstairs together.
We had an absolutely delightful stay at The Ickworth Hotel and will defiantly be putting it on our places to visit again in the near future – remember, everyone deserves a treat so book The Ickworth Hotel now!