When is the Best Time to Safari in Kenya?
Have you ever dreamed about having an African safari holiday with kids?If you have, then Kenya is probably one of the places that you have considered. Kenya is a country in East Africa sharing a coastline with the Indian Ocean. Think savannah, lakes and dramatic mountains – and you're pretty much there. Kenya is also home to amazing wildlife such as lions, elephants and rhinos. The capital is Nairobi, and Kenya is particularly known for Mt. Kilimanjaro and its safaris.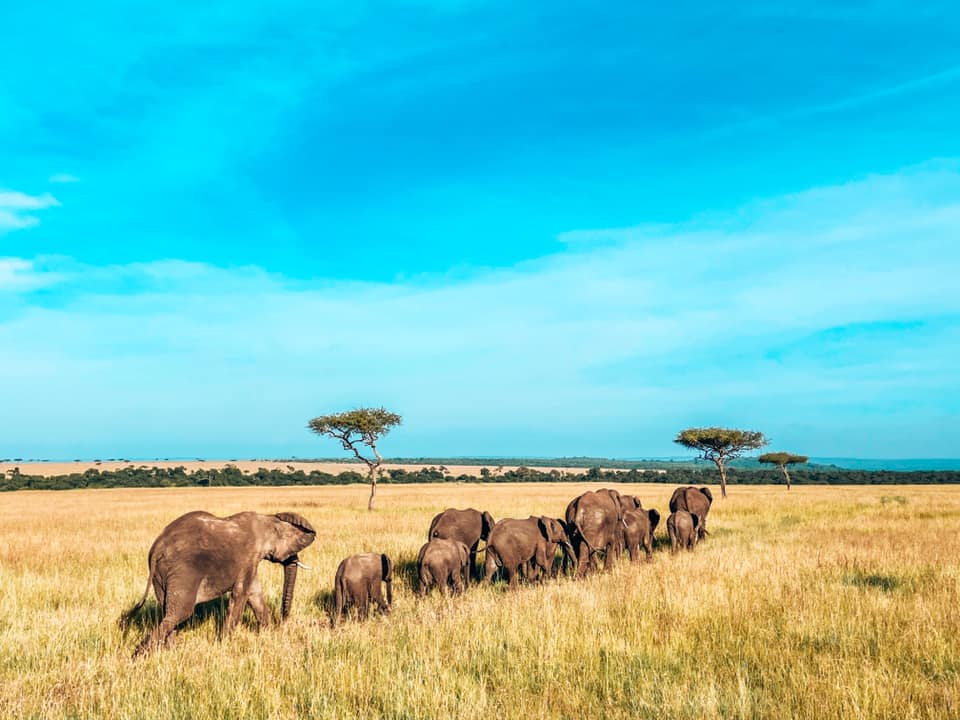 People choose to go to Kenya with kids for many reasons, including to go on safari, as viewing magnificent animals such as giraffes is a huge tourist attraction. Kenya is a friendly and welcoming country and is very family friendly, so Kenya with kids is actually a perfect destination to safari.
A Masai Mara safari to witness the wildebeest migration is the most amazing sight you will ever see. There are over 2 million wildebeest and zebras crossing the Mara River to get to the Serengeti.  The Maasai Mara remains Kenya's most famous game reserve and if you are visiting Kenya with family it really isn't one to miss.
The Maasai wear the most striking costume, are probably the most well known tribe in Kenya. As a visitor, you can go to a traditional village in many areas of Kenya, where they will be welcomed and invited in to meet and learn about the people living there. Kenyans are proud of their country and culture. But one of the questions that is always asked is 'when is the best time to visit Kenya?" .
READ MORE: WHY YOU SHOULD GO TO KENYA WITH KIDS
When is the Best time to Visit Kenya?
The Seasons in Kenya
Kenya is located close to the equator and by the Indian Ocean, so it has distinctive rainy and dry seasons. There are two main dry seasons. The first dry season runs between December and March, which is Kenya's summertime. The other dry season, Kenya's winter time, runs between July and October.
In the lowlands, the weather is usually hot and dry; while the highlands are more temperate. The mountainous regions of Kenya have four distinct seasons. One of the best times that you can visit Kenya is from July to September, during the dry season, which also coincides with the Great Migration. The rainy seasons are also good times to travel, as there are fewer visitors but Kenya is a brilliant all year-round safari destination.
Most parts of Kenya experience two rainy seasons. March to May has long rainy days and October to December tends to have shorter rainy days. The months of June to August are mainly cool and dry over most parts of the country.
What is the Best Month to go on an African Safari in Kenya?
Kenya in January
January in Kenya is a hot, dry month. The capital sees daytime highs of roughly 75°F to 80°F but the evenings can be chilly.
Kenya in February
Days are usually hot with the average daily maximum is 26 C and the average daily minimum is 14 C.
Kenya in March
Temperatures remain high at this time, the average temperature in the capital, Nairobi is 21ºC, with highs of 27ºC and lows of 14ºC after dark.
Kenya in April
April is one of the wettest, rainiest months in Kenya. It's also one of the hotter times of year, where temperatures range from 86 to 95°F during the daytime.
Kenya in May
May is one of the wettest months of the year in Kenya. The mornings are often sunny and dry. Temperatures are warm too, although cooler than April.
Kenya in June
In June, temperatures in Kenya are still warm and it's generally a much drier month compared to May.
Kenya in July
July is a mild time of year in Kenya. The average daily maximum is 21 C and the average daily minimum is 14 C.
Kenya in August
Days are long and sunny during August with temperatures ranging between 20°C and 26°C in Nairobi.
Kenya in September
In September, temperatures average 72 to 84°F during the day and dip to roughly 52 to 62°F at night.
Kenya in October
October is very mild in Kenya with the average daily maximum is 25 C and the average daily minimum is 16 C.
Kenya in November
November is very similar to October with the average daily maximum is 25 C and the average daily minimum is 16 C.
Kenya in December
December is part of the summer season with the average daytime temperature being around 23°C.
Visiting Kenya in the Rainy Season
In Kenya there are two rainy seasons – the long rains and the short rains. The heaviest rains are called masika  and usually fall from mid-March to May – This is often the cheapest time to go to Kenya. The shorter season of rain is called vuli and occurs in November and December. January and February are mostly dry, although there may also be a chance of rain.
Kenya's two rainy seasons are determined by the wind. The cooler 'Kusi' wind brings the heaviest rains. This is known as the 'long rains', between the months of April, May and early June. The monsoon winds bring the second rainy season, known as the 'short rains' and are between the months of November and December.
Torrential downpours which last around half an hour to an hour, are a lot more common during the two rainy seasons. After the rains, the sun usually makes an appearance and heats up the region.
Visiting Kenya in the Dry Season
The dry seasons in Kenya are from June to October, and from December to March. Going on a safari holiday in Kenya is usually best during these dry season periods, and only a limited number of camps and lodges are open in the wettest months. There is somewhere ideal to visit at any time of year, but for the Great Migration or going diving you'll need to pick specific times. Temperatures are generally consistent across Kenya, with the coast being hotter. If you're heading for the mountains, it can get cold, and Kenya's highest peak, Mt Kenya, is always covered in snow.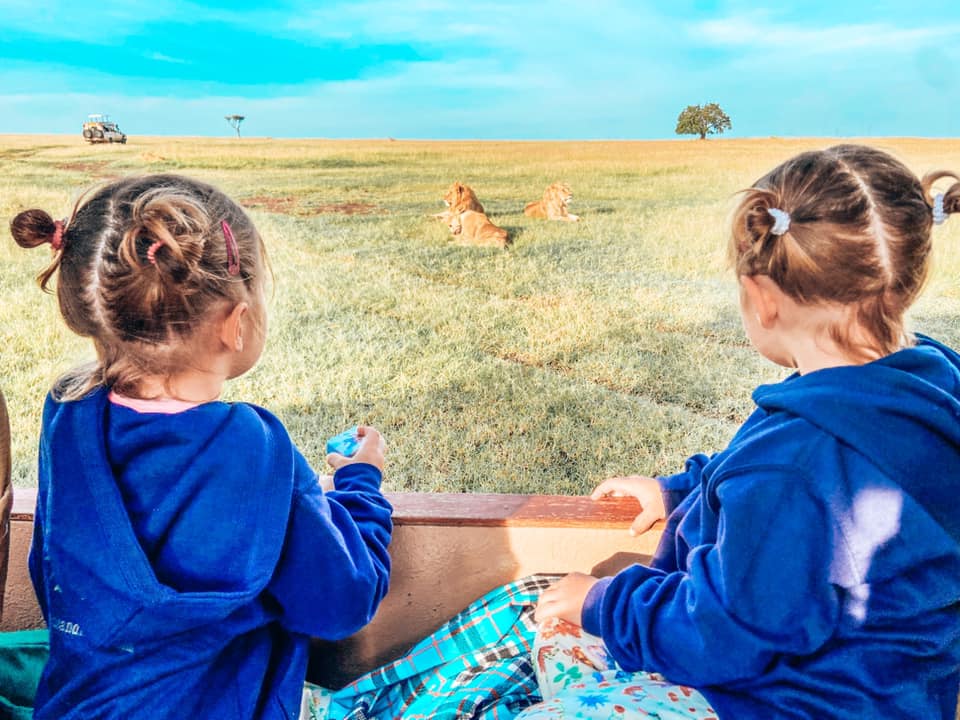 Best Time to Safari in Kenya – The Best Game Reserves for Families
If you're looking for a great safari destination for your family to visit whilst you are in Kenya, here is a list of the best National Game Reserves and Parks.
Aberdare National Park
The Aberdare National Park is a protected area in the Aberdare Mountain Range in central Kenya, east of the East African Rift Valley. It is very picturesque, with forested ravines and open moorlands. The park provides a habitat for elephants, black rhinos, leopards, spotted hyenas, baboons, colobus monkeys, buffalos, warthogs and bushbucks.
Amboseli National Park
Amboseli National Park is in southern Kenya. It's known for its large elephant herds and views of Mount Kilimanjaro, across the border in Tanzania. The varied wildlife includes giraffes, zebras, cheetahs and hundreds of bird species. The western section is dominated by Lake Amboseli, which is dry outside the rainy season.
Hell's Gate National Park
Hell's Gate National Park lies south of Lake Naivasha in Kenya, north west of Nairobi. It is named after a narrow break in the cliffs, once a tributary of a prehistoric lake that fed early humans in the Rift Valley. It is perfect for hiking, bicycling, motorcycling and even camping is encouraged within the park.
Lake Nakuru National Park
Lake Nakuru National Park is in west-central Kenya. It is one of the salt lakes lying in the Great Rift Valley of eastern Africa. It is primarily known for its many species of birds, including pink flamingos, Lake Nakuru also has waterbucks, impalas, and hippopotamuses.
Masai Mara National Reserve
Maasai Mara National Reserve is an area of savannah wilderness in southwestern Kenya, along the Tanzanian border. Famous for the great wildebeest migration, its animals include lions, cheetahs, elephants, zebras and hippos. Wildebeest traverse its plains during their annual migration. The landscape has grassy plains and rolling hills, and is crossed by the Mara and Talek rivers.
Mount Kenya National Park
Mount Kenya is the second tallest mountain in Africa. The scenery surrounding this designated World Heritage Site is breathtaking. Visitors can enjoy mountain climbing, camping and caving with the mountain's rugged glacier peaks providing the perfect backdrop. It has pristine wilderness, lakes, tarns, glaciers and peaks, forest, mineral springs, rare and endangered species of animals,
Nairobi National Park
Nairobi National Park is centred on the famous Ngong Mountain and the scenery is very beautiful. This is one of the most beautiful places to enjoy the sunrise in Africa, because in the African savannah, there is no obstruction around, the scenery is spectacular at sunrise.
Samburu National Reserve
The Samburu National Reserve is a game reserve on the banks of the Ewaso Ng'iro river in Kenya. It  is a unique wildlife conservation haven famous for rare species of animals such as the Grevy Zebra, Somali Ostrich, Reticulated Giraffe, Gerenuk and the Beisa Oryx. The reserve is also home to a population of close to 900 elephants.
Shimba Hills National Reserve
The Shimba Hills National Reserve is a small National Reserve in the former Coast Province of Kenya. Animals here include antelope, elephants, giraffes, leopard, civet cat, hyenas, waterbuck, bush pig, buffalo and monkeys.
Tsavo National Parks
Tsavo East National Park is one of the oldest and largest parks in Kenya. It is well known for its large herds of elephants and captivating landscapes. Famous for man-eating lions, Tsavo national park also consists of a rugged landscape which is also made up of mountains as well as wooded grasslands in Tsavo west national park.

The Best Accommodation in Game Reserves in Kenya for Kids
So, I think we may have tempted you to book a trip to Kenya. Buy where is good to stay with kids? Here is a list of some of our favourite accommodations in Kenya for you to look through.
Ol Donyo Lodge – Chyulu Hills, Kenya
Ol Donyo Lodge is located on over 111,000 hectares of private land in the heart of the Chyulu Hills, between Kenya's Tsavo and Amboseli National Parks. Safari experiences include horseback safaris, mountain bike safaris, guided walking safaris and open vehicle game drives.
Kicheche Bush Camp – Masai Mara, Kenya
Kicheche Bush Camp is located in a superb wildlife area in Olare Motorogi Conservancy bordering the Masai Mara Reserve. There are six stylish tents spread out under Acacia trees, with spacious en-suite bathrooms and running cold and hot water and there are activities especially for the kids.
Sarara Camp – Namunyak Matthews Range, Kenya
In the northern frontier of Kenya lies Namunyak Wildlife Conservancy, an area of 850,000 acres of pristine wilderness in the Mathews Range.  Sarara Camp he's just three secluded lodges are tucked away in the wilderness. With intimate knowledge of and a deep passion for the landscape and wildlife, the Samburu safari guides will make your safari experience unforgettable.
Angama Mara – Maasai Mara, Kenya.
Angama is inspired by the Swahili word for 'suspended in mid-air'. Located high above the floor of Africa's Great Rift Valley, Angama Mara is a remarkable safari lodge. There are two intimate camps of 15 tented suites each, a private airfield and access to the Mara below, tailor-made safari days and a famously warm Kenyan welcome.
Sanruni Samburu – Kalama Wildlife Conservancy, Kenya
The six luxury eco-chic villas at Saruni Samburu are open and spacious, each with spectacular views over Kalama Conservancy and Mount Kenya. As the only lodge in over 200,000 acres of unspoiled bush, guests enjoy a safari that is guided by Samburu warriors passionate about their land and culture.
Mara Bush Camp
The rooms at Mara Bush Camp are a mixture of luxury walk-in tents and high-end, eco-conscious tented rooms  all within a natural setting. Experience a unique hippo pool platform within the lodge overlooking over 50 hippos that are active in the river below.
Maasai Mara Sopa Lodge
Maasai Mara Sopa Lodge is located high on the slopes of the Oloolaimutia Hills, Masai Mara, Sopa Lodge was one of the first safari lodges to be built in the Maasai Mara Game Reserve. All of  the buildings follow the design of traditional African round houses with conical roofs, and these stretch along the line of the hills with the large public area buildings and the swimming pool at their centre.
Ol Pejeta Sweetwaters
Sweetwaters Camp is located within the Ol Pejeta Conservancy, one of Kenya's most noteworthy conservancies and home to the 'Big Five' (elephant, rhino, lion, buffalo and leopard) These 56 stylish tents include the standard wing and the deluxe Morani Wing, and are designed with thatched roofs, solid floors and canvas interiors. All of the tents feature electricity, an ensuite bathroom with hot and cold water, showers and flushing toilets.
Ol Pejeta Bush Camp
Ol Pejeta Bush Camp is overlooked by the dramatic snow-capped peaks of Mount Kenya, Ol Pejeta Conservancy is in central Kenya's Laikipia County. It's home to the two remaining northern white rhinos on the planet and many other endangered animals, all protected around the clock by dedicated rangers. Ol Pejeta Bush Camp is a relaxed tented camp set along the narrow Ewaso Ngiro River. They even have their own Kids Explorers Club!
House in the Wild
House in the Wild is a private family-owned boutique lodge, in a unique location perched on the banks of the Mara River. On what was once an intensive farm, Naretoi is the first project of its kind where the land on the edge of the Mara has changed from farming back to nature.  This "rewilding" project has seen the rangelands around the House in the Wild return to their natural state, with wildlife returning to the area after over a decade of intensive farming.
READ MORE: HOUSE IN THE WILD REVIEW