Have you ever taken a USA family vacation with your kids? America has lots of iconic landmarks like the Statue of Liberty and the Golden Gate Bridge, not forgetting Walt Disney World of course, as well as the natural beauty of the National Parks such as Yellowstone National Park and Glacier National Park. The 50 states have so much to offer for families – from toddler holidays to teens, there's something for everyone – Make this the place you start looking for USA family holidays. That is why the US is such a popular destination for holidays or a road trip.
** This is a paid post in collaboration with Original Travel
Why take a US family vacation?
SO why should we fill our travel calendar with USA family holidays? The United States is very big and diverse, which makes USA family holidays great for the entire family – kids of all ages, even those with young kids.
There are plenty of family-friendly hotels, popular attractions and outdoor activities for everybody including beautiful beaches, plenty of amusement parks, water parks, museums and State parks where you can do hiking, sports and of course visiting all of the famous landmarks.
But, where in The USA would be on your bucket list for one of your best family vacations? It can sometimes be a bit of a minefield to know where to start, here are some of our favourite US States to visit and Original Travel have some great itinerary ideas too.
Florida – For USA Family Holidays
Florida has always been one of the favourite USA family holidays destinations. With its sunny weather, Disneyworld and Universal Studios being a couple of the reasons that it is so popular.
Orlando has loads of attractions for children as well as the Disney's parks there is Sea World, Aquatica, Legoland and Discovery Cove. Daytona Beach is brilliant for families; visiting Daytona Lagoon waterpark and the pier will keep everybody thoroughly entertained. Don't forget the Florida Keys, Key West and Palm Springs too!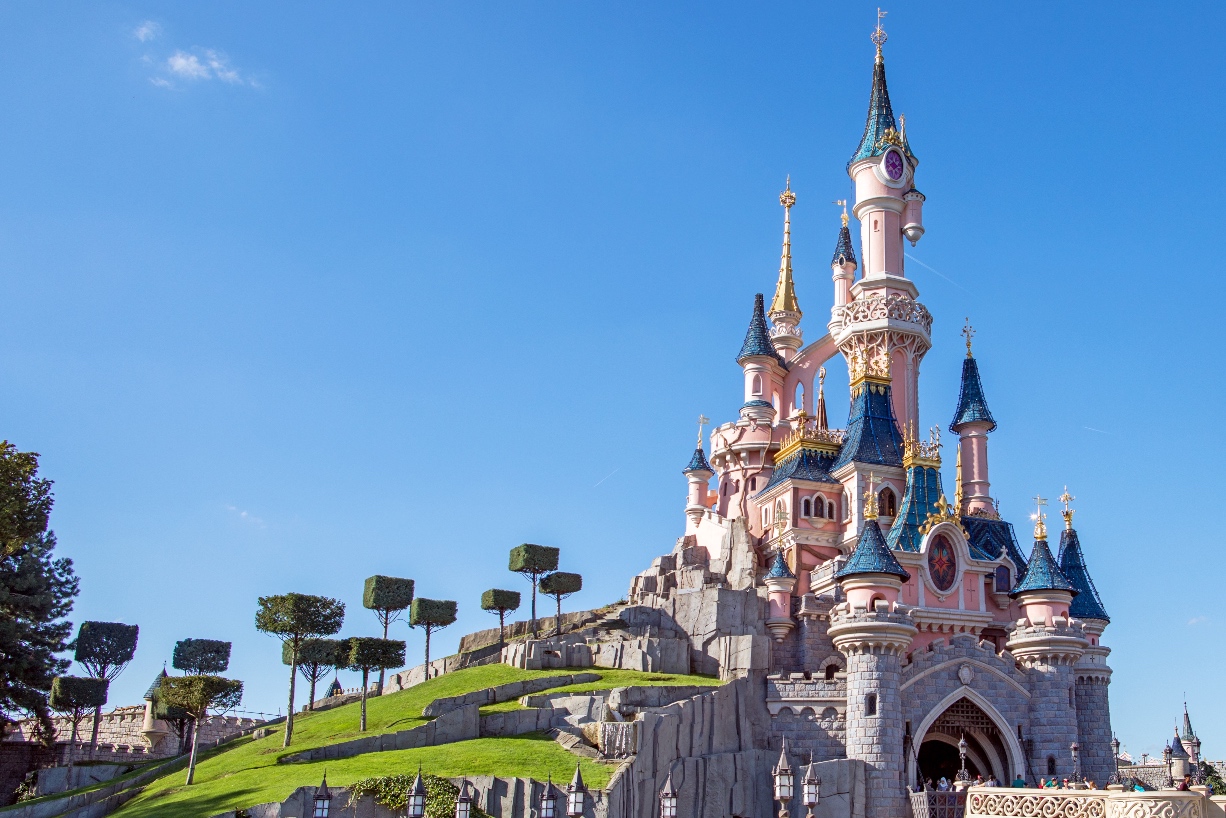 California
California is a beautiful state for a US family vacation. It has such diverse landscapes, from mountain ranges to stunning sandy beaches such as Venice Beach and lots of theme parks, you really can't go wrong.
With natural wonders such as 9 national parks including Yosemite National Park and Lassen Volcanic National Park and visiting the giant redwoods at the Sequoia National Park – there is so much natural beauty to see. California is also home to Disneyland, Legoland, Universal Studios and the San Diego Zoo. You are also so close to big cities like San Francisco where you can see the iconic Golden Gate Bridge and of course, not forgetting, Los Angeles.
New York – USA Family Holidays
The Big Apple! You'll find a huge amount of things to do in New York with kids. New York city is home to so many iconic places including Central Park, the Empire State Building and the Rockefeller Centre and it the perfect State for a US family vacation.
Legoland New York is only an hour outside of the city, which has rides, lego sculptures, and an entire city built out of lego. Of course you can't go to NYC without seeing the Statue of Liberty and you should also take a ride on the Staten Island Ferry. You could take a bus from New York to Bethesda.  Bethesda is a great location to check out the cherry blossoms in spring. To make sure you don't miss a thing, you could book a New York helicopter tour.
Colorado
Colorado is a big state that offers endless adventures, and some of the most beautiful scenery in the US. A must see is the Rocky Mountains National Park with its fascinating wildlife and alpine lakes and peaks and the Colorado River – such an amazing outdoor adventure – Hight on our USA family holidays list!
The Cheyenne Mountain Zoo is the only mountain zoo in America and home to many animals including giraffes. Boulder Reservoir is like a land-locked beach complete with amenities, including charcoal grills and family activities such as water skiing, cycling and boating.
Hawaii
If you are looking for something a little bit special, then why not consider Hawaii for a US family holiday? The island of Hawaii is brilliant for families who love snorkelling, a boat ride and relaxing on the beach, plus there are volcanoes and sacred cultural sites to explore in this little piece of paradise.
The children will love seeing the sea lions at Sea Life Park, learning to surf or going on an epic whale-watching tour on Maui, Molokai or Lanai. There are also lots of museums and natural attractions, lush gardens and green spaces.
Utah
Skiing, snowboarding, biking or rafting Utah has adventure waiting for the whole family. There are so many things to do in Utah including the Living Planet Aquarium or joining in with lots of adventure sports. There are so many stunning photography locations in Utah. Utah's five national parks, known for their natural beauty and landscapes, see thousands of visitors each year.
Zion National Park, Bryce Canyon. Arches National Park, Capitol Reef and Canyonlands are all unique in their own ways and provide some dramatic backdrops – so much to see and do if you choose Utah as a USA family vacation.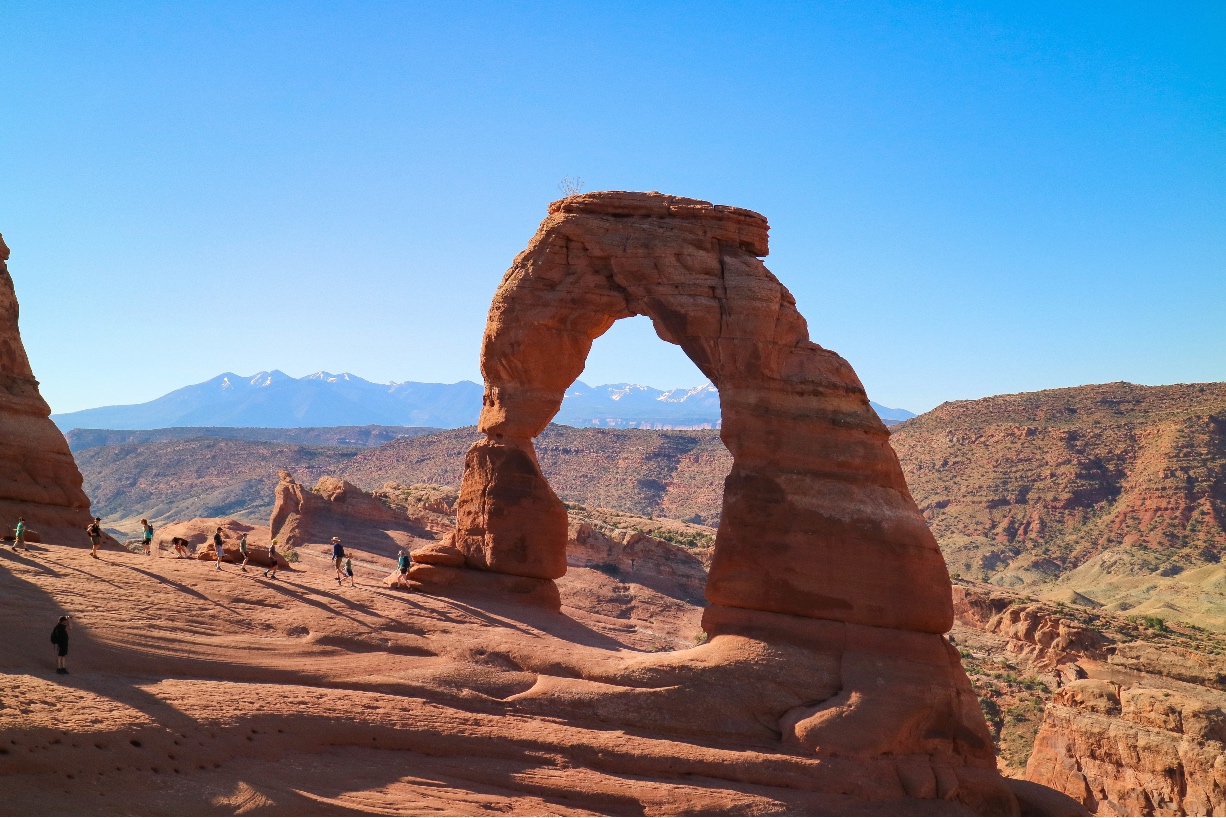 Wyoming – USA Family Holidays
Wyoming is a great place for USA family holidays because it is packed with all the outdoorsy activities and places of interest including  Grand Teton National Park and Yellowstone with its dramatic canyons, alpine rivers, lush forests, hot springs and gushing geysers including Old Faithful – so many hiking trails.
Western American makes the perfect US family vacation. You may even spot some regional wildlife including eagles, elk and bison. The Buffalo Bill Center is home to 5 museums and is one of the top Wyoming attractions for families. The Tate Museum has a 1,600-year-old Columbian Mammoth skeleton!
Tennessee
Dollywood in Tennessee is home to the world's fastest wooden coaster, Lightning Rod as well as many other roller coasters which the kids will love. The Chattanooga Valley has an 180ft suspension bridge and the Great Smoky Mountains National Park straddles the border between North Carolina and Tennessee.
The landscape includes lush forests, wildflowers and streams, rivers and waterfalls appear along hiking routes that include a segment of the Appalachian Trail. Tennessee is also home to Nashville where there are plenty of kid-friendly music venues for you to experience!
Idaho – USA Family Holidays
Idaho is home to the all-natural hot spring pools. These pools located in the Kirkham Campground offer a wide range of temperatures so you can definitely find one suited to your liking. You could also take a ski trip to Bald Mountain where you can experiment with all the different activities with your kids.
Snowboard down the mountain, try skiing or take the lift to gaze upon the beauty. With a wide span of shoreline, Lake Coeur d'Alene offers a lot of activities including building sandcastles, beach volleyball, swimming and just chilling out on the sand.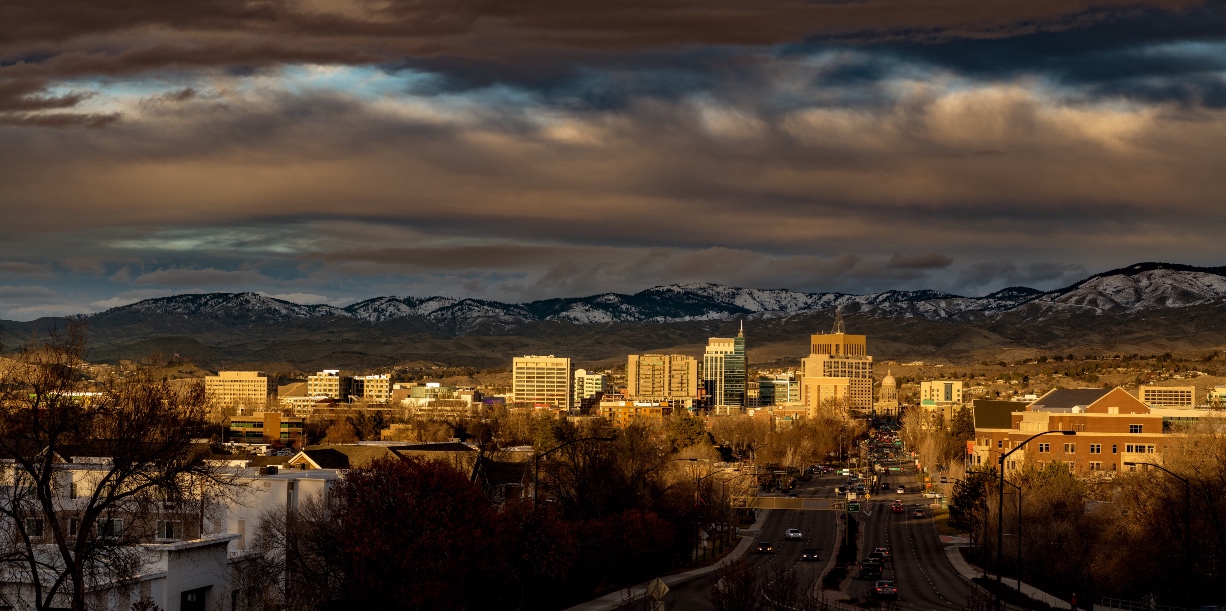 Travel requirements for a US family vacation
When you visit the USA you will need to get a visa or an Electronic System for Travel Authorisation (ESTA) visa waiver to enter the USA as a visitor. Most fully vaccinated foreign visitors can enter the USA.
The US authorities will accept any COVID-19 vaccine approved for emergency use by the World Health Organisation or approved by the US Food and Drug Administration (FDA). These include the AstraZeneca, BIBP/Sinopharm, Covishield, Janssen, Moderna, Pfizer-BioNTech and Sinovac vaccines. Always double check the websites for current advice.