Holidays with a baby can be pretty stressful especially for new parents. If this is your first trip with baby, then there is a lot to think about including how much stuff you need to pack and all of that extra equipment you will need to bring with you for a safe journey, including the car seat and travel pushchairs. But I promise you, once you have done it once, there will be no stopping you and you will be wanting to try all our favourite baby friendly boltholes!
So now it's time to get planning. You will also have to consider whether the place you are going on holiday is a baby friendly bolthole, and suitable for a young family. Does the holiday accommodation have cots, highchairs and child-friendly facilities? With all of this in mind I have tried to take the stress away and compiled a list of some of the best UK holidays with babies, most of which we have tested out ourselves with our own girls when they were young.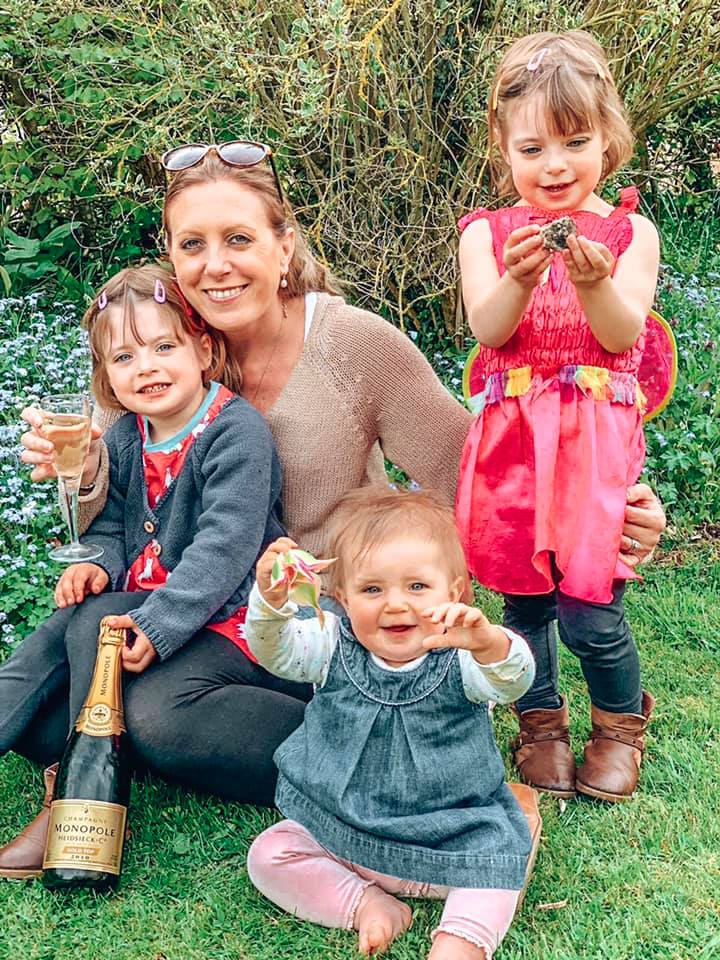 North Bradbury Farm, North Devon – Baby Friendly Boltholes
This is one of our favourite UK holidays in Devon that is baby-friendly. North Bradbury Farm offers the most amazing hands-on farm experience for babies and young children. There is daily animal feeding, an outdoor pool, wilderness area, two large play areas, one for bigger kids and one for babies and toddlers. Children really do have the best time. North Bradbury Farm can provide everything you can think of baby and toddler related. Baby travel toys, a travel cot, high chairs , a baby sling, travel buggy. You name it, they have got it! Devon has some of the UK's best beaches and plenty of family friendly activities to enjoy throughout the county.
REVIEW: North Bradbury Farm, Devon
Knockerdown Holiday Cottages, Derbyshire
Knockerdown Cottages are located in rural Derbyshire, close to the market town of Ashbourne and a stone's throw from the Peak District. With 16 friendly holiday cottages in total sleeping between 4 to 12 people per cottage, it is the perfect place for the whole family to stay. These cottages have been a firm favourite of ours as they have great facilities for young families. It is a very safe place with fenced off areas plus there is an indoor pool, children's play area and a games room. There are plenty of fields to take your babies for walks which are surrounded by nature and the views and sunsets here are fantastic.
REVIEW: Knockerdown Cottages
Further Reading: The Ultimate Guide to CBeebies Land 
Spindle Cottage, New Forest
If you are looking for a stylish countryside holiday with your babies, then Spindle Cottage is a brilliant choice. The cottage is stunning and very cosy and there is a heated playhouse which is full of baby toys to keep the little ones entertained. Outside the cottage is a lovely garden and an adventure castle. The inside of the cottage is beautiful and they provide highchairs and cots if required.
REVIEW: Spindle Cottage, New Forest
Darwin Forest, Peak District – Holidays with a Baby
The Peak District's Darwin Forest is a wonderful holiday park for a baby friendly holiday UK and a popular choice for children of all ages. Set within an enchanted woodland, you can stay in a cabin-like lodge with the added luxury of a hot tub. There is an on-site play area, Little Monkeys soft play, an indoor swimming pool and an activity trail through the woods – it's the perfect opportunity to research the best travel backpack, and go for a little walk each day. Darwin Forest is perfect for all ages from tiny babies to grandparents. It is certainly one of our favourites.
REVIEW: Darwin Forest, Peak District
Greenwood Grange, Dorset
Greenwood Grange in Dorset is a wonderful place for baby's first vacation. It's a luxurious choice for a UK holiday cottage and there's 9 to choose from on the small holiday complex. These beautiful cottages have a fantastic children's playroom, an indoor swimming pool with baby changing facilities, plus the benefits of an outdoor play area and tennis courts so your little ones can get plenty of fresh air.
REVIEW: Greenwood Grange, Dorset
Campden Yurts, Cotswolds
If you fancy a bit of glamping with your babies, then Campden Yurts is a great choice. There's no need for camping baby gear here, as they provide it all! And all of that fresh air will zonk them out, we found that our girls slept so well every night. There are lots of activities to keep everybody entertained, from campfires, pizza nights and hammocks to relax in and the yurts are super cosy inside.
REVIEW: Campden Yurts, Cotswolds
Bluestone, Wales – Baby Friendly Boltholes
There is so much to do for the whole family at Bluestone in Wales, it is classed as one of the most child-friendly holidays in the UK and we can certainly see why – we rate it as a baby friendly bolthole. The resort has it all, including the blue lagoon water park and a huge outside play dome and amazing indoor play areas on site. Folly Farm theme park perfect for young kids and just a short drive away, and you are also in the perfect location get the baby on the beach with Tenby on your doorstep.
REVIEW: Bluestone, Wales
Further Reading: Flying with a Baby
Bruern Holiday Cottages, Cotswolds
The elegant Bruern Cottages in the Cotswolds are another excellent choice to consider for a baby-friendly holidays in the UK. There's an indoor swimming pool, three outdoor play areas and a play cabin for children. The cottages are extremely comfortable and the perfect spot for a little break away.
REVIEW: Bruern Cottages, Cotswolds
Kennel Farm, New Forest
Kennel Farm is a great spot for a holiday in the UK with your babies. Not only are there farm animals such as pigs, goats and lambs, but it is also only 20 minutes away from Peppa Pig World. The bedrooms have cots available and there is a cute play area outside with little ride-on cars and toys.
REVIEW: Kennel Farm, New Forest
Butlins – Just For Tots
We really do rate Butlins Just for Tots weeks. It's as a great place for families with babies and young children. Our girls loved it there. You will always find plenty going on including child-friendly shows and plenty of activities that will keep all ages entertained. There are also lots of accommodation choices that can fit families of all sizes. Plus being "Just for Tots" it really does what it says on the tin.
REVIEW: Butlins – Just for Tots
The Dandelion Hideaway, Leicestershire
Another great glamping option for families with babies is The Dandelion Hideaway in Leicestershire. The site has safari tents that are equipped with beds, travel cots, leather sofas and even roll top baths. The added benefit, as ever, is that the children spend so much time in the great outdoors which means they sleep so well.
REVIEW: The Dandelion Hideaway Glamping, Leicestershire
Further Read: How to sterilise a baby's bottle on holiday
Center Parcs, Elvedon Forest
Center Parcs is one of the most popular choices for a family holiday in the UK – a great baby friendly bolthole. There is so much to do for the whole family within the resort, you don't need to leave. You'll find a subtropical swimming paradise, child-friendly restaurants, playgrounds and lots of activities. With everything so close by you will get lots of fresh and plenty of exercise and hopefully wear those babies out.
REVIEW: Center Parcs, Elvedon Forest
Trecan Farm, Cornwall – Baby Friendly Bolthole
Trecan Farm is tucked away along a tree-lined driveway and is a great place for a child-friendly holiday where children are the key focus. Features include daily animal interactions, including feeding and collecting eggs from the hens. Say hello to the friendly ponies, give them a groom and have a cuddle with the rabbits. For children there is an outdoor adventure play area.
Visit: Trecan Farm, Cornwall
Further Reading: Family Hotels in London
Croyde Bay Resort, North Devon
Croyde Bay Resort in North Devon has everything you could hope for in a holiday in the UK with your babies. It is set in a great location with plenty of beautiful beaches on your doorstep. The holiday lodges are very clean and spacious and the swimming pool and children's play area are fantastic too.
REVIEW: Croyde Bay Resort, North Devon
So now that you are well on your way to choosing the right UK holiday with a baby, you may want to start looking in to the best stroller for traveling with a baby, the best sunscreen for babies with eczema, and the best toddler toys for road trips and it's a good idea to consider instant baby food whilst travelling if your little one is old enough and travel snacks for toddlers.

What do you look for in a holiday property? What things are important to you and your family.
If you have found this useful, why not take a look at some of my other reviews, all great Baby Friendly Boltholes!
Retallack Spa Resort, Cornwall
DON'T FORGET TO PIN IT!