Family Beach Packing List
Who doesn't love the thought of relaxing by the sea? Let's face it, I think most of us do. There is something about the beach that is good for the soul. One thing that I never look forward to is packing for a family beach holiday. In the old days, before kids, packing seemed so much easier, but when you have kids you need to pack all of the essentials to cater for every single eventuality, and some.
Whether this is baby food, nappies, medicines or their favourite teddy bear, you will really have to be organised and prepared. We have put together a handy family beach holiday packing list for you to help you get organised.
Disclosure: This post contains affiliate links. If you click through and buy, Twins and Travels may receive a small commission at no additional charge to you.
Family Beach Packing List – Carry On Bag for Parents
Packing your carry on bag correctly, is just as important as packing your suitcase. We need to make sure that we always remember the important bits, from snacks for the kids (classed as very important!), a kindle/tablet to an empty refillable water bottle. These will all help keep everyone calm and settled. This family beach packing list will keep you focused. Here are just a few things that we choose to take as carry on luggage for the plane.
Kindles/Tablet/phones
Refillable water bottle
Wet Wipes
Jumper
Sunglasses
Important documents/wallets
Change of clothes and swimwear – In case of spills or if cases go missing
MORE READING: What to Pack in your Carry On
Carry On Bag – Things for Travelling with a Baby
When travelling with a baby or toddler, you really need to travel with the right bag. We have tried many over the last few years and a backpack diaper bag is defiantly the easiest and best – partly because you need your hands free, and also because this style of bag has lots pockets so this makes it easier to find things and the insulated compartments are great for water and milk.
Changes of clothes are super important – You will always think it will never be needed but I have been wee'd on twice and had a number of drinks spilt on me. I learn pretty quickly! And don't forget a change of clothes for mum and dad too!
Nappies
Snacks
Spare clothes
Calpol
Travel toys
TOP TIP: For travel, put a few nappies, a pack of wet wipes and a travel changing mat in a ziplock bag at the top of your hand luggage. Then it's easy to grab when you need it – I also pop it in front of me on the plane for ease.
MORE READING: Flying with a Baby
MORE READING: Flying with a Toddler
Carry On Bag – For Kids
As children move out of the baby stage and get older, they can start to have their own carry on bag. We started the girls with mini rucksacks like this and just put a teddy and a snack in, Now they are 6, they carry their own with activities in.
Kids need a few toys and activities to play with on the plane and at meal times once you are on holiday. Keeping them amused can be hard work but remember it's only a short space of time and the ideas from the articles below will hopefully help you along the way!
MORE READING: Travel Toys for Toddlers
MORE READING: Travel Toys for Kids
Travel Documents
It is amazing how many people forget some of their important travel documents. These should be kept safely in your hand luggage at all times.
Passports
Visa documents
Flight and booking confirmations
Credit cards
Travel/Medical insurance documents
Cash in required currencies
Drivers Licences
Travel Insurance
Have you ever lost your luggage whilst travelling? We have once and it was a nightmare. Now we always split our clothes between cases so everyone always has something to wear if it happened again – I even put a set in our hand luggage too!
The last time I flew I was worrying about Covid tests, but now I'm worrying if we will make it out of the airports. With so many flights being cancelled it's such a worry. And for this reason travel insurance is essential. We never travel without it. For all of our 2022/2023 holidays, I am thrilled to be partnering with Cedar Tree.
Cedar Tree is an award-winning travel insurance company that offers complete reassurance whilst travelling abroad. From single trip policies to multi-trip options, and family holidays.
Whilst Covid has taken a bit of a back seat, it's still there and some countries still require testing (and who knows what's going to happen this winter), so Cedar Tree offer award winning Covid Cover, one of very few that do.
It takes just a few minutes to sign up on line. Cedar Tree are offering 15% off travel insurance policies for you, simply enter the code TQHARLKWQK when you check out.
MORE READING: Getting your Babies First Passport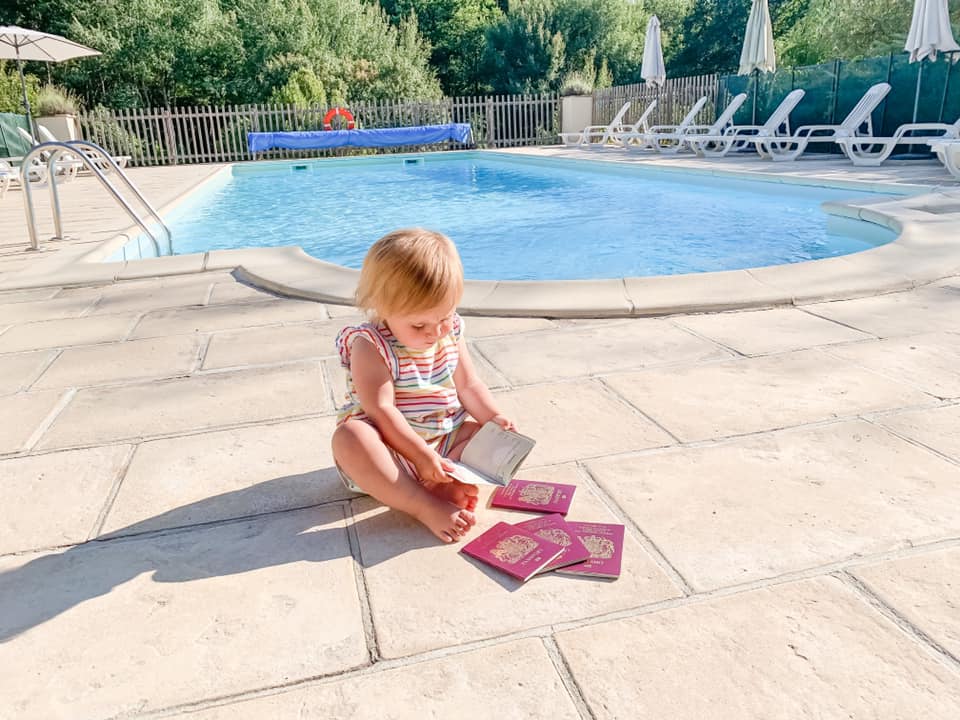 Family Beach Packing List – Packing List for a 7 Day Beach Vacation
Seven days doesn't sound like a long time, but when you are packing for a holiday, the family beach packing list soon grows and before you know it you will be just like me and be packing the kitchen sink! But seriously, on one hand you don't want to forget anything and on the other you don't want to overpack.
Think practically about who you are travelling with and what you will really need to bring with you. Choose a few nice outfits to wear for evening entertainment, casual clothes for days out and 1 outfit incase the weather changes. For example, if you are travelling in the summer, throw in a pair of leggings and a hoodie, if you are travelling in spring or autumn, pop in a pair of shorts – weather is so changeable these days that you just do't want to be caught out!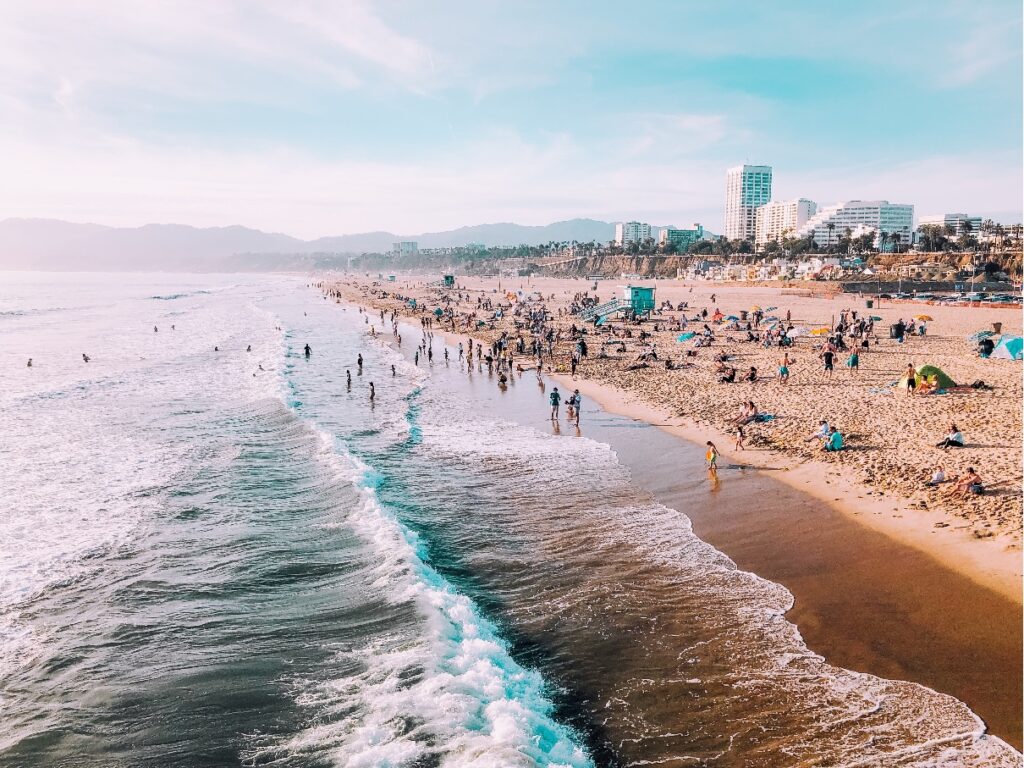 Packing Tips
One of my favourite packing tips is to use packing cubes – it's at the top of our family beach packing list. These cubes help you to organise your families clothes making everything easy to find when you get to the other end. I usually put things like shorts and t-shirts in one, underwear in another etc. And if you are an unpacker like me, you can literally just slip these in a draw!
You can buy different coloured ones too to help you see at a glance which bag belongs to which family member.
MORE READING ABOUT –  Packing Tips
MORE READING ABOUT – Packing Cubes
Mums Personal Items – Family Beach Packing List
 Seeing as mum is often the organiser and main carrier of things, it is always good that we have a separate bag that we can keep our essentials in. Remember your things are just as important as everyone else so you don't want to forget anything!
Beach bag
Purse
Money/cards
Makeup
Medicines
Anti-bacterial gel
Hair accessories
Sunglasses
Mobile phone
Glasses/ contact lenses
Sanitary products
Tissues
Dads Personal Items
Dad is often the person who will have his pockets stuffed full of bits and bobs and be the one to help the kids carry all their stuff too. But he needs to be organised as all. Everyone should take a bag and know what's in it. These are a few essentials that dad should not forget.
Wallet
Tissues
Cash/cards
Sunglasses
Mobile phone
Glasses/ contact lenses
Charger
What Clothes to Pack for all the Family on a Beach Holiday
A beach holiday isn't just going to require swimming costumes and flip-flops – those days are long gone! Make sure you are fully prepared for days out and evenings eating out and watching entertainment – take a rucksack and a beach bag with you! Here are our beach holiday essentials for the whole family.
Swimming costumes, bikinis and swim shorts.
A beach cover up for mum/sarong
Beach towels (one each)
Underwear for everybody (a change per day)
Bras
Socks
A belt
T-shirts
Shorts
Dresses and skirts
Long trousers/jeans (maybe a pair each)
Smart going out clothes
Lightweight jackets
Pyjamas
Flip flops/ sandals/ water shoes
Sun hats
A hoodie, jumper or cardigan each
Baby Packing List
If you are travelling with a baby, there is always quite a substantial list of things that you shouldn't forget. Babies come with a fair amount of luggage not to mention pushchairs and baby carriers and it's always slightly more stressful. And yes this too is covered in our family beach packing list. Remember, if you are travelling with twins or multiples, you need double.
Annoyingly they take up a lot of room in your suitcase too, but you are far better to have too many than too few!
We used to take everything with us but I would now say do your research. Use Facebook resort and location specific pages to ask questions like the price of nappies in that location and do they sell the milk you need.
Also, did you know you can buy baby milk from Boots at the airport so that it doesn't go towards your luggage allowance? All you need to do is preorder and collect on arrival. Contact Boots at the airport to see if they offer this service!
Sleeping bag
Nappies/ nappy sacks
Wet wipes
Sudocreme
Steriliser/Steriliser tablets
Bottles/ formula
Dummies
Baby food pouches
Plastic bowl, spoon, beaker
Bibs
Baby Carrier
Lightweight buggy
Daybag – small backpack or similar
Sleep suits and vests
How to sterilize baby bottles when you are travelling is always a concern for parents. Always ask your hotel to see if they can provide a sterliser.
When the twins were babies, we used steriliser tablets to sterlise baby bottles when we were traveling, but the article below shares other ways to sterilise baby bottles on holiday.
MORE READING: How to Sterilise a baby bottle on Holiday
MORE READING: The Best Travel Strollers – to follow
Toiletries for Everyone
If you are travelling on a beach holiday as a family it is probably worth taking full-sized shampoos and gels as the small ones just won't last. However, when kids are young you will want to ensure you have baby-specific soap and shampoo with you. Here is what we recommend.
Shower gel
Shampoo/conditioner
Soap
Toothbrushes and toothpaste/ dental floss
Deodorant
Lip balm with factor 50
Hairbrush/ hair ties
Lip balm
Razor
Nail clippers
Tweezers
Perfume/aftershave
Sun screen and after sun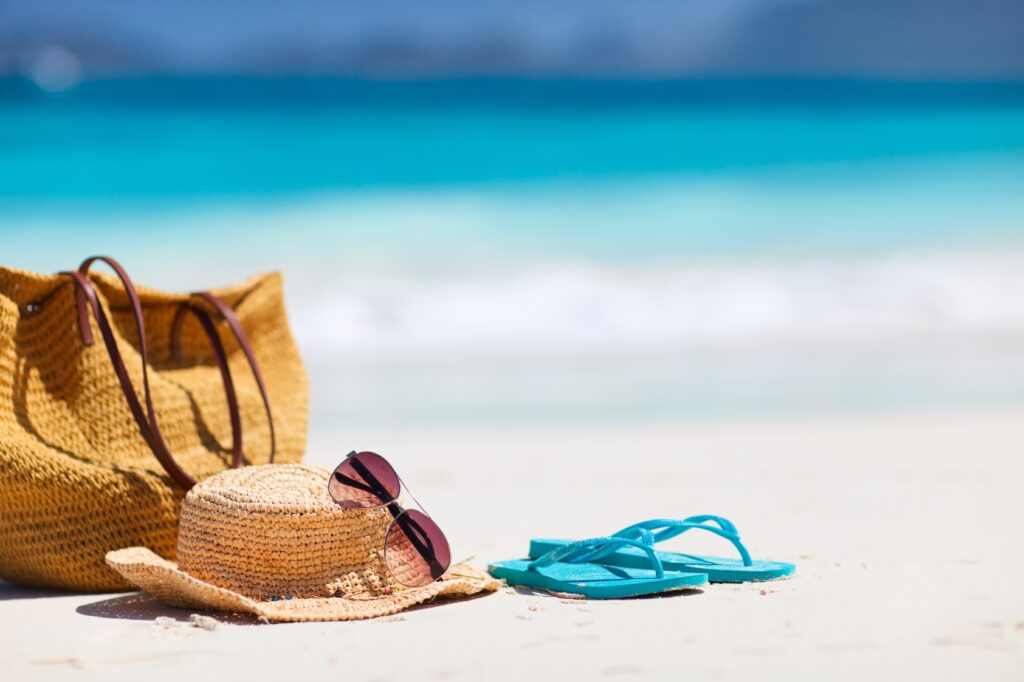 Beach Holiday Packing List – The Kids Stuff
As exciting as a beach holiday is, you will also need to pack some bits to keep the kids entertained both on the plane and by the sea.
Swimming nappies can be hard to find abroad, or really expensive so I advise taking these with you, we always did. Things like sun cream and mosquito spray double the price on holidays, so pack plenty for the whole family – shop around, there are usually good deals about.
As you will be spending a lot of time in pools and at the beach, save buying buckets ands pads until you get there. It will save space in your case and they are fairly well price. We usually hand ours to another family when we leave to save us taking them home. This goes for inflatables too although we always took baby ones with us.
Don't forget to pack a few beach bags – 1 is never enough with kids!
Books
A teddy bear
Inflatables (you could buy these on holiday)
Colouring book and crayons
Playing cards
Beach toys
Goggles
TOP TIP: I also have an amazing top tip for you… pack talc and a muzzie in your beach bag – when you leave the beach, sprinkle talk on any Andy bits of the body and wipe of – it's like magic dust!
What to Pack in Your Beach Bag
Now that you've packed your suitcase, you need to think about that beach bag. You are going on a beach holiday after all. With three children of our own, we always take at least two beach bags. One for snacks/lunch and one for towels and beach wear etc. O often pack a shopping like bag too – the ones you get from Aldi to put all the buckets and spades in.  Don't forget these essential items:
Beach Towels
Beach shoes – the sand can get very hot
A change of swimwear – some kids like to change
Sunscreen & lip balm with factor 50
Beach tent
Water for everyone
Snacks
Lunch
Beach toys
Talc to get the sand off
Swimming Goggles
Floats
Arm Bands / Life Jacket – We love these ones from Konfidence
The nappy bag (if you have young children)
Sunglasses
Hats
Wetwipes
Tissues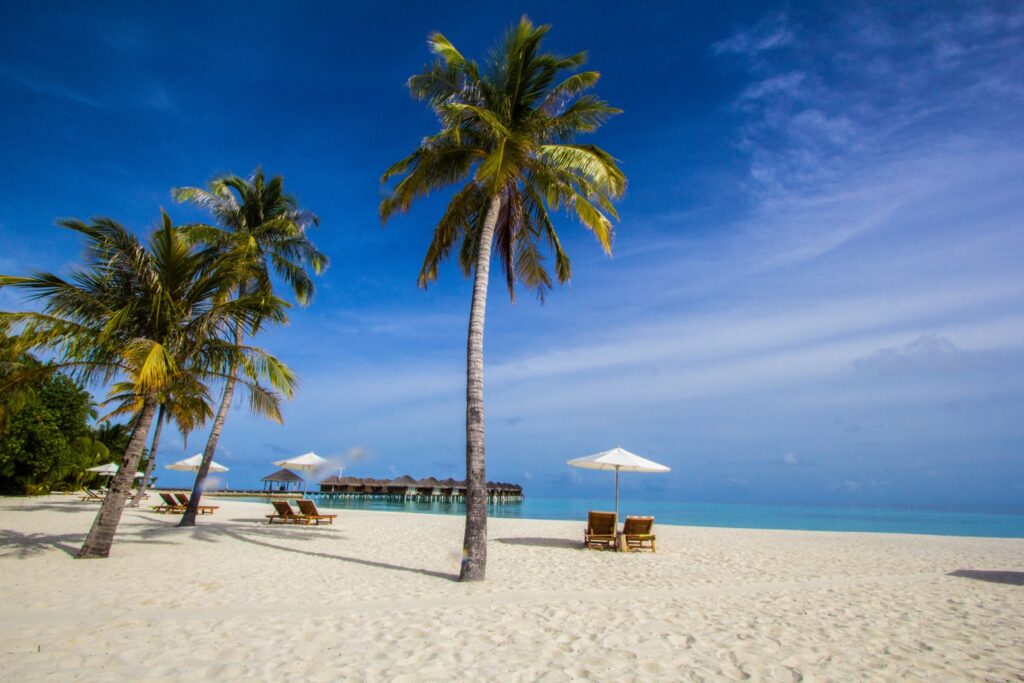 MORE READING: The Ultimate Beach Bag Guide
Travel First Aid Kit
I have learned to always be prepared when it comes to a holiday first aid kit. Kids illnesses catch you out when you least expect them too. When they wake up with a fever at 3am, the last thing you want to be without is ibuprofen or Calpol  and finding what you want when on holiday can be tricky so I do pack quite a lot of different bits. Antihistamines are great for insect bites and a new recent one for us was worm – oh my goodness that was not a nice experience so we now pack some tablets for this too – it comes in table or medicine form.
Other things to consider include;
Thermometer
Calpol
Plasters
Antiseptic cream
Antihistamine
Motion sickness tablets/bands
Any prescribed medication
Contraception
MORE READING: Our Full Holiday Fist Aid Kit
Luggage Ideas for Family Travel
When you are going on family holidays, you may need to invest in multiple types of luggage to see you through. Whatever your type of holiday, some of the things you need to consider before you invest in luggage are:
Your back and carrying/lifting
How practical it is, is it hands-free, can you pull it along?
The size and weight of the luggage

Luggage For a Family Holiday
When packing for a beach vacation, it is important to choose the right suitcase. Carry-ons might be the ideal option for this type of trip. Mini travel suitcases are typically smaller and lighter than standard suitcases, making them easier to carry and maneuver. They also tend to have more compartments and pockets, which can help organize beach essentials. Plus, they often come with built-in wheels, making them even easier to transport.
Airlines have restrictions when it comes to the type of luggage you can take. The budget airlines may charge you for hand luggage and have stricter guidelines than others. All airlines today also have limits on the number and size of checked in luggage too. Having an idea about what you will carry on and what you will check-in will help to reduce any stress before you travel.
Trolley bags
Trolley bags are great as they are easy to transport and you can get many different sizes. They are also great for children as they can easily pull their own bag along behind them.
Backpacks
Backpacks and rucksacks are perfect for using as hand luggage. You can pack any essentials for the airport and plane as well as using them for days out whilst you are on holiday.
Trunki's
Children love a Trunki, they are not the easiest of things to carry around but they do benefit from the fact that children can ride on them. Although the adults often end up pulling them around.
Larger Luggage and Suitcases
Most airlines these days are strict on the luggage that gets checked in. Flights can vary but often on budget airlines the weight limit is 20-30kgs. Suitcases with a hard shell are sturdy and durable but can be much heavier than fabric suitcases. A lot of people swear by using packing cubes inside their suitcases to help them stay organised.
More Travel Reading
The Ultimate Guide to Cbeebies Land